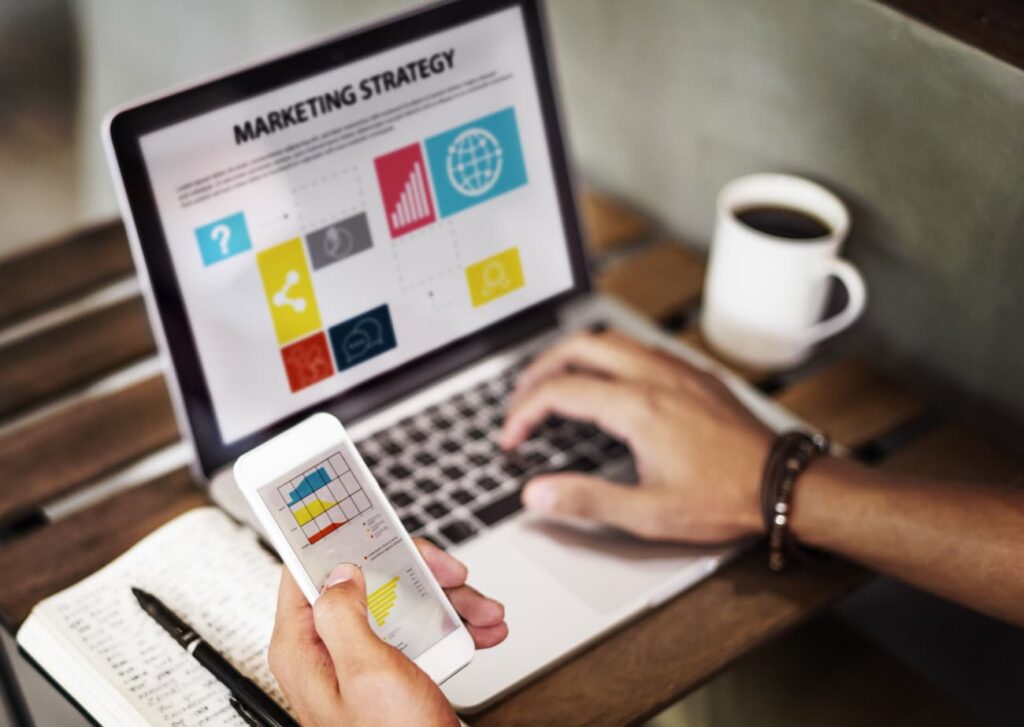 Companies rely on offline and online marketing to promote themselves, their products, and their services. The use of several types of marketing materials offline such as flyers, banners, billboards, and more, are part of any business's arsenal.
Also, online tactics such as search engine optimization, lead generation, email marketing, social media, and Google ads complement their marketing efforts.
However, there is an innovative way to bridge offline and online marketing realms, one that offers absolute flexibility and traceability at a low cost: the business page QR code.
Table of Contents
What Are Business Page QR Codes?
Business page QR codes are a type of QR code that contains all the relevant information of a company or organization. Users who scan the code will access a URL containing information such as:
Business name
Business image or logo
Company description
Website
Email
Phone number
Address
Further, the business page QR code contains other key information such as opening hours and all the available social media channels. Companies that use QR codes of this type can concentrate all this information in one place.
Static QR Codes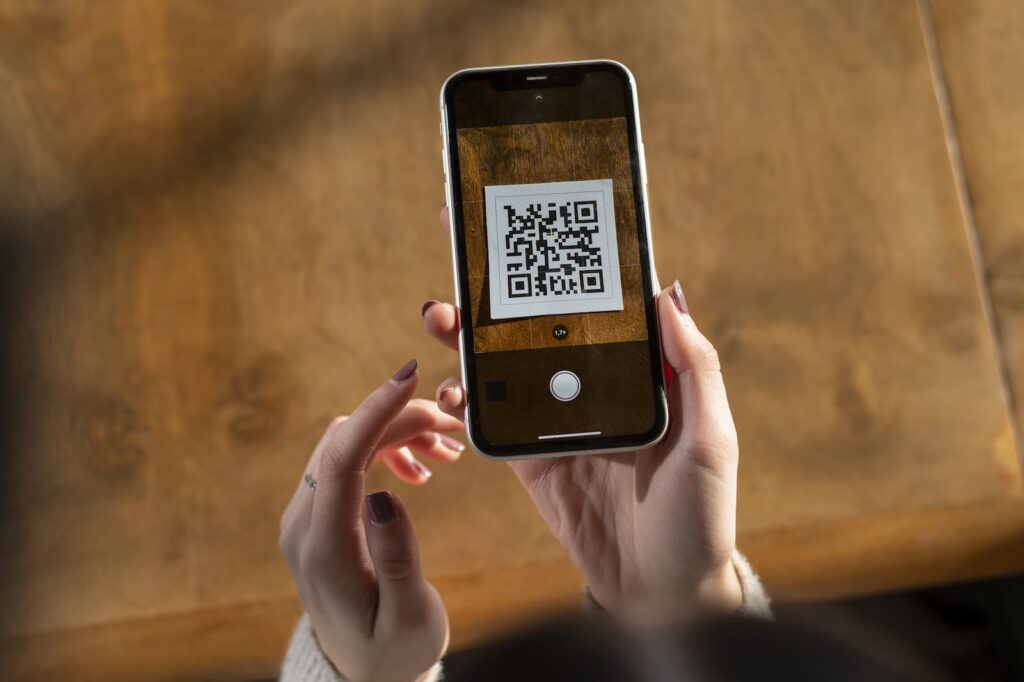 Static QR codes are codes that contain data that cannot be edited or deleted. This means that you would need to create a new QR code if you want to redirect users to different information.
Also, static QR codes do not offer any data-collecting features, unlike dynamic QR codes.
Dynamic QR Codes
This type of code offers greater functionalities when compared to static QR codes. Their contents can be edited as many times as needed, which makes them mistake-free in case you entered the wrong information.
Also, with dynamic codes, you're able to track the number of scans, the location, the device used, and the operating system in real-time, so you make informed decisions in your marketing efforts.
Why Use Business Page QR Codes
Drive traffic to your website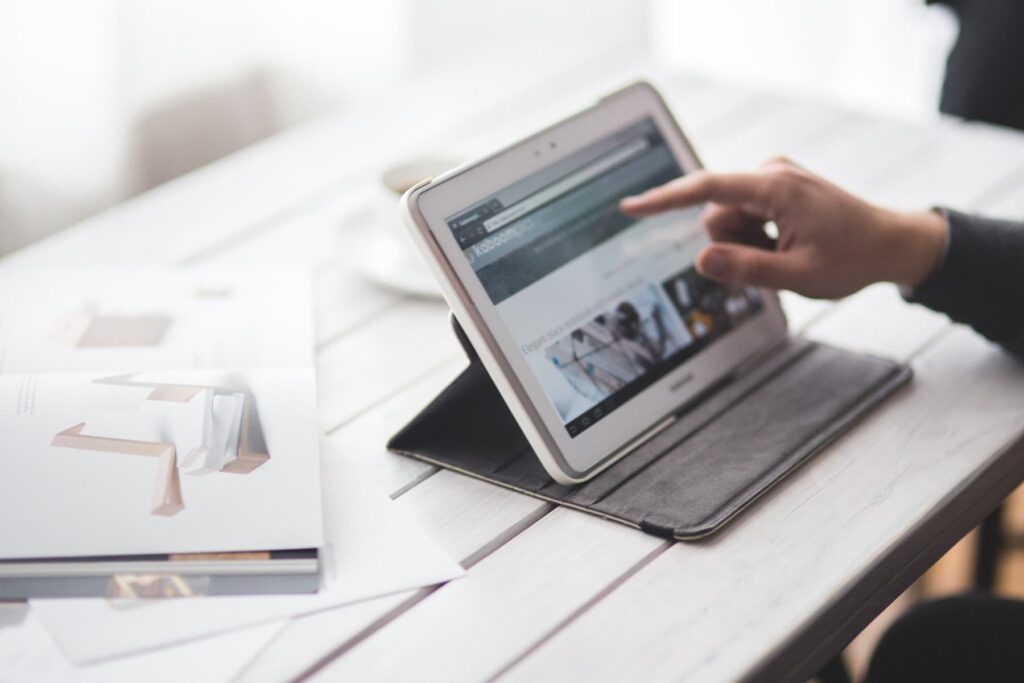 Since business page QR codes contain your company website, users scanning the code will be able to click on any URL you embed in the code —whether it be the homepage, the "About Us," or the "Contact Us" sections.
This means more visits to your website, which can also translate into a subscription, purchase, or any other goals you have set up in the embedded URL.
Increase your followers on social media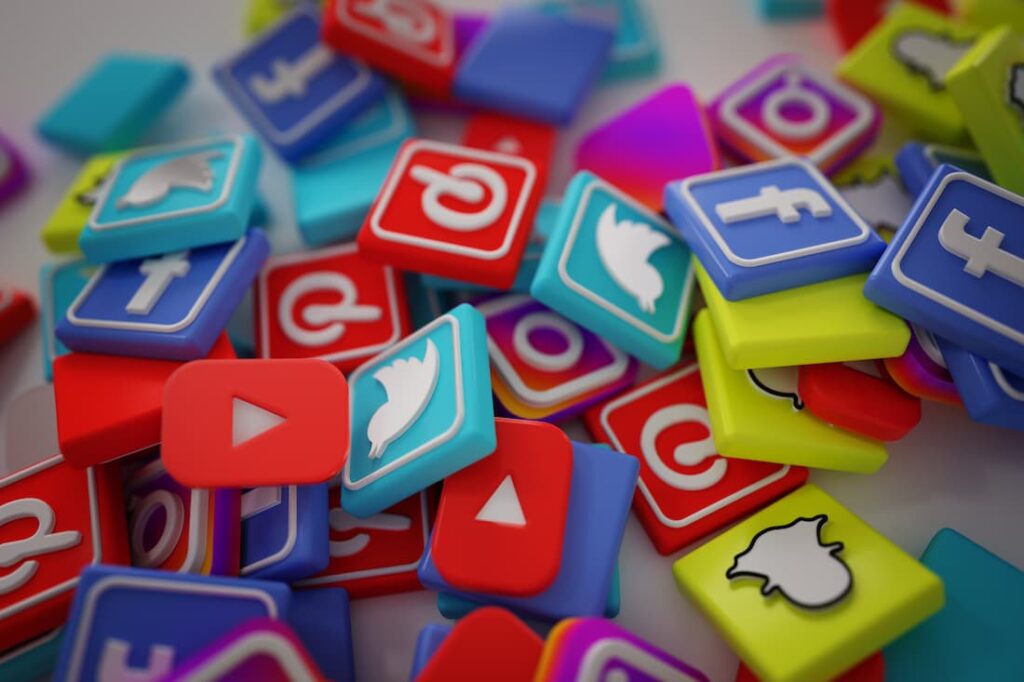 The business page code allows you to include all your socials —from Instagram and Facebook to LinkedIn and Twitter— which users can access to interact with the content.
Such interaction can yield subscriptions to any of these accounts. You'll be able to turn casual visitors into loyalists!
Facilitate on-premise visits
When entering your business's opening hours you're offering potential customers the right information to pay you a visit.
This information is critical since the best customer experience onsite starts by letting prospects know when you can serve them.
Business Page QR Codes Use Cases
Real Estate Agencies
Printing a business page QR code on posters, banners, and billboards lets potential clients looking for a property connect with the real estate agency, get to know the services they provide, and contact them in a flash.
Law Firms
Anyone looking for legal services can get in touch with your company on the spot, go to the firm premises during the posted opening hours, and visit the corporate website to learn about the different services and products.
Banks
With the business page QR code, show your customers your bank's opening hours in just one scan, so they schedule a visit accordingly.
They will also be able to visit your website to learn more about any financial products or services, or even call an agent in case they need more information about loans, credit, and much more.
Retails
Provide important store information to customers such as opening hours so they know when to go shopping; store locations so they can pay a visit; email and other contact details to offer them customer service.
How to Create a Business Page QR Code with a QR Code Generator
Step 1. Open an account on QR.io

To enjoy the special features of a dynamic business page QR code, you must open your QR.io account and start your 7-day trial.
Step 2. Click Create QR Code from the dashboard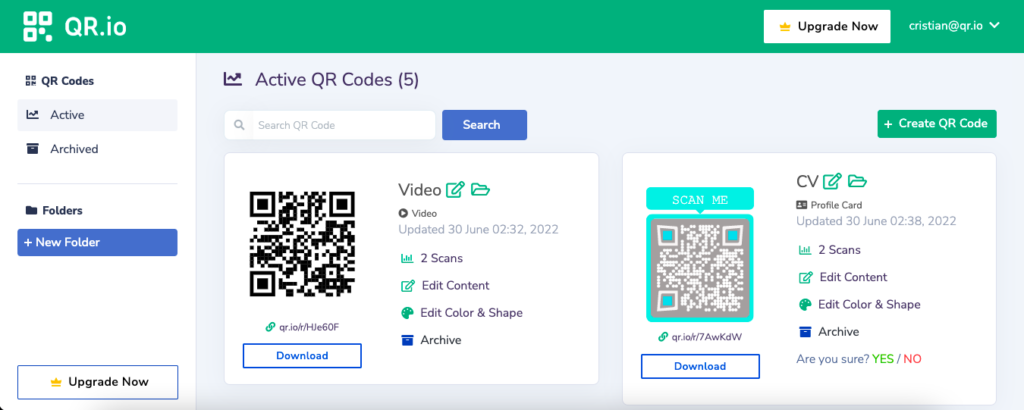 Once you create your account, click Create QR Code from your newly-created dashboard.
Step 3. Choose Dynamic > Business Page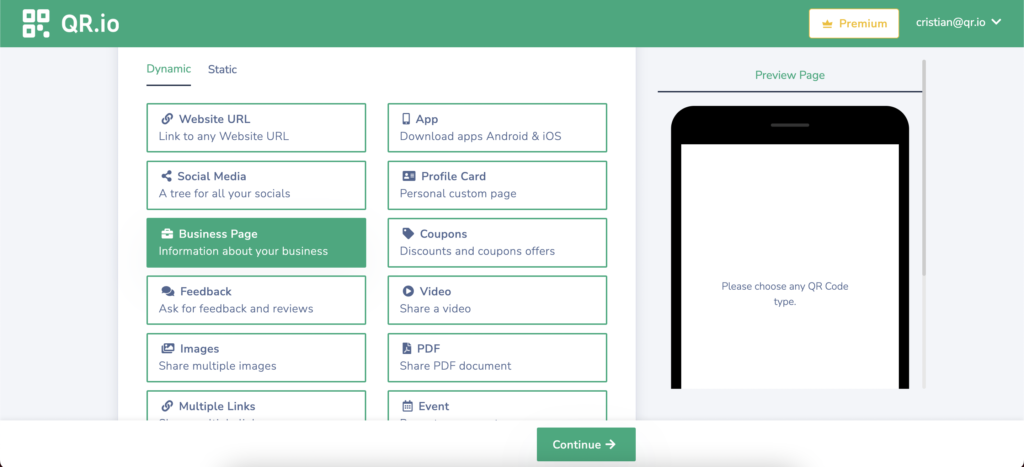 Select Dynamic > Business Page, and click Continue.
Step 4. Choose page color and enter all the information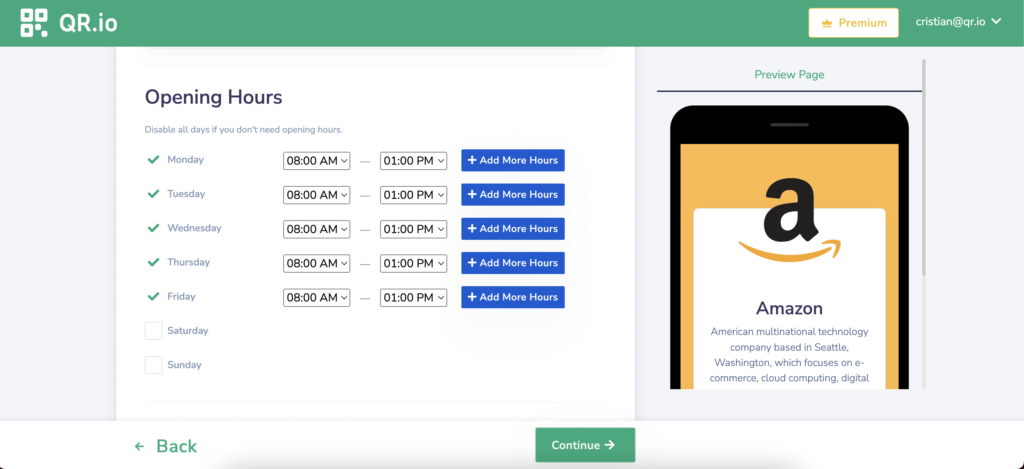 In this section, select the page color of your choice —one that represents your brand or that is part of your logo— and enter all the requested information.
In the opening hours module, feel free to adjust each one of them or even add more according to how your business operates.
Step 5. Customize Your QR Code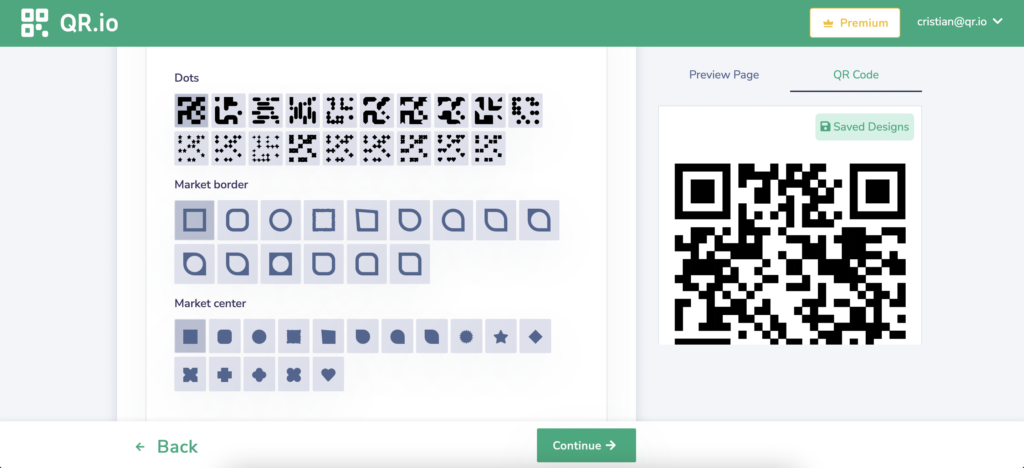 Change the background color, and choose the shape of the code you want to use. You can also add a call to action and a logo to make your code more appealing and let users know exactly what they'll get upon scanning it. Click Continue.
Step 6. Download and test

Once you're done with the code, download it in either PNG or SVG formats, depending on your needs. PNG is more common for small prints such as flyers, whereas SVG is more frequently suited for bigger prints such as banners or billboards.
Also, test the code to see how scannable it is from different distances and under several lighting conditions.
Also see: QR Code PNG Format: How to Do It Right?
FAQs
How can I use business page QR codes?
You can create and print these codes on any marketing material, depending on what you want to promote. They are usually perfect on business cards, flyers, posters, and more.
Can I edit my business page QR code?
Since this type of code is dynamic in nature, you can change the information as many times as you want or need. However, this is an ongoing service and you would have to pay for it. However, you can open an account on QR.io and start your 7-day free trial.
Wrap-Up
With a QR code generator like QR.io, you can create business page QR codes to promote your company and offer key stakeholders all the relevant information they need. By adding a website and social media challenges, you can also drive traffic and increase your fanbase. What are you waiting for?