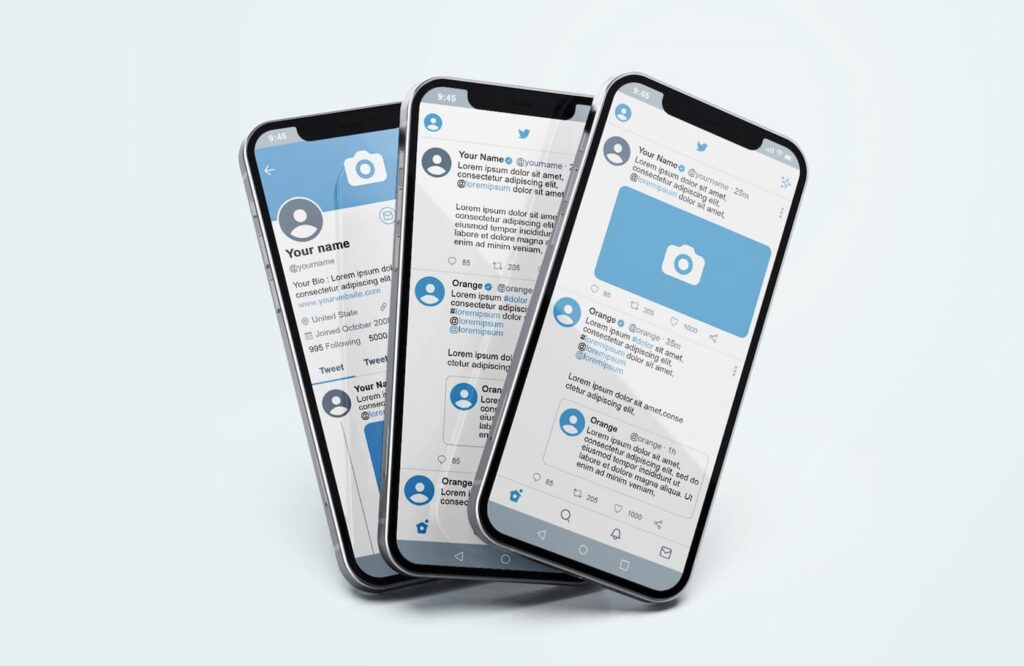 A Twitter QR code can unlock a myriad of opportunities for your brand in the shape of more engagement and more Twitter followers. Create one now on QR.io's Twitter QR code generator.
It is increasingly important for brands to have a presence on Twitter. One of the biggest social media platforms, Twitter connects users and companies in real-time and allows the latter to detect the interests of the public through a tweet or an interaction.
If any company has not yet decided to enter Twitter —especially those B2Cs that offer services and products— would miss the more than half (56%) of Twitter users that are influenced by this network to decide on a purchase.
Also, 31% of users share comments —good, bad, and terrible— about recent purchases with their followers.
Adding that e-commerce opportunities through mobile phones will increase in the coming years and that it's proven that Twitter is basically a mobile platform —80% of users connect via mobile— your company or business should maintain a constant presence in this social network.
Table of Contents
Why Should Global Brands Be on Twitter?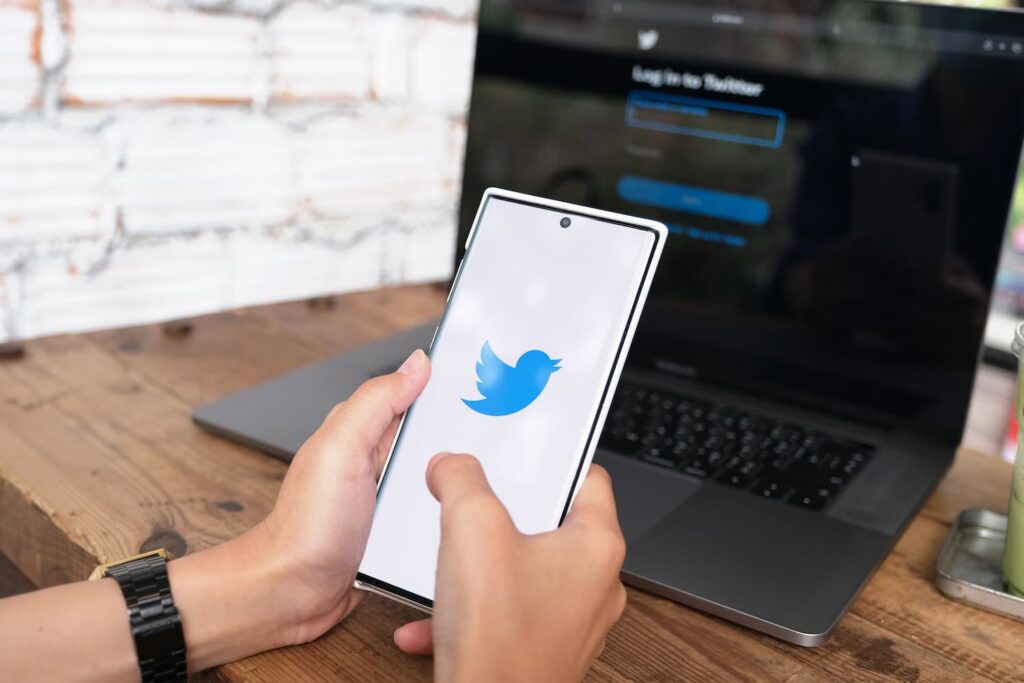 According to a report by McKinsey, 55% of surveyed customers say they follow brands on Twitter because they are unconditional to them. That is, they like the brand, its products, or its services.
More than half of those interviewed (52%) also stated that they expected brands to offer them some type of discount or promotion on Twitter. That is, they sought to benefit from being followers of them.
Further, 51% of users are followers of a brand on the social network in order to be informed of its news. In other words, they expect to receive new information about the products or services offered by the company, prices, discounts, new catalogs, etc.
Also, just under half of respondents (44%) say they follow a brand so they can learn about new products or services available on the market.
According to the same report, 38% of respondents follow brands they are already current customers of. In other words, they transfer to the online world their relationship with the company in the offline world.
Now, you can create a Twitter QR code on an online QR code generator like QR.io to increase brand awareness.
Also see: Create Your Custom TikTok QR Code to Increase Views and Followers
What Is a Twitter QR Code and How to Get the Best out of it?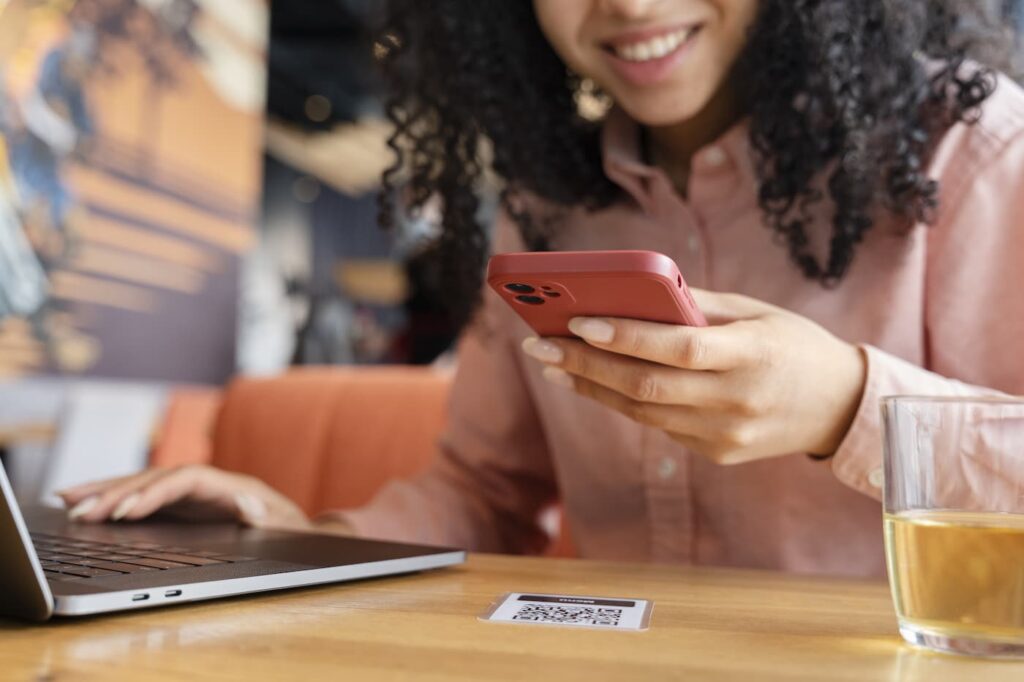 Twitter QR codes, more than anything, are a tool that will help you increase your followers and allow your target audience to jump into your brand conversation, so you can, ultimately, sell them products or services.
A QR code for Twitter will allow you to share your Twitter profile or Twitter handle with just a simple scan with a smartphone or a QR code scanner. They can access all your content on the social media platform.
Such code contains a short URL that links to the Twitter profile, which will automatically enable the Twitter app installed on a device. This way, users don't need to look for you on the platform —it also works without the app.
The code contains related data that connects your Twitter profile in a flash.
You can use the code either online or offline, but most certainly bridges the gap between the two when placed on print material, such as packaging, restaurant menus, posters, and much more.
Built-in Twitter QR code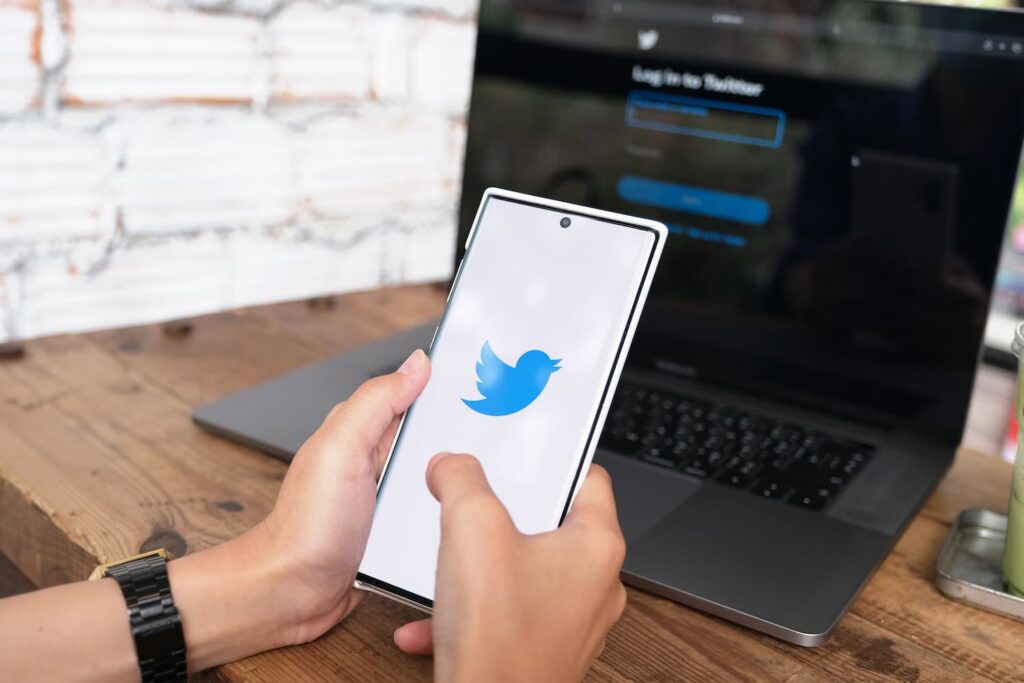 Twitter offers a built-in QR code that allows you to share your profile or Twitter handle. To find and share your Twitter QR code, this is what you need to do:
Tap your profile icon in the top menu.
Tap the QR code icon in the bottom right-hand corner.
Tap the share icon.
Choose any of the following: Save photo, Tweet photo, or Share via.
Why create a Twitter QR code on a QR code generator
Despite the fact that the Twitter app offers its own QR code to share a profile, creating a Twitter QR code with a QR code generator like QR.io offers many more advantages in comparison —ones that will help your business grow.
These are the main advantages
By creating a dynamic Twitter QR code on a QR code generator, you will be able to customize the code by changing the colors, adding a logo, and creating a call-to-action.
A dynamic QR code will allow you to track the number of scans so you know how much engagement your brand is generating.
The dynamic code also lets you track the type of device used in the scan —smartphone, tablet, etc.— and the operating system —iOS or Android.
All this information is essential to readjust your marketing campaigns in the long run, and it's something you cannot do with Twitter's built-in QR code.
Static vs Dynamic QR Codes: What Are the Differences?
The main difference between a static and a dynamic QR code is that the former does not allow modifications once generated on a QR code generator.
This means that you will only have this type of code to redirect to a single link or piece of data.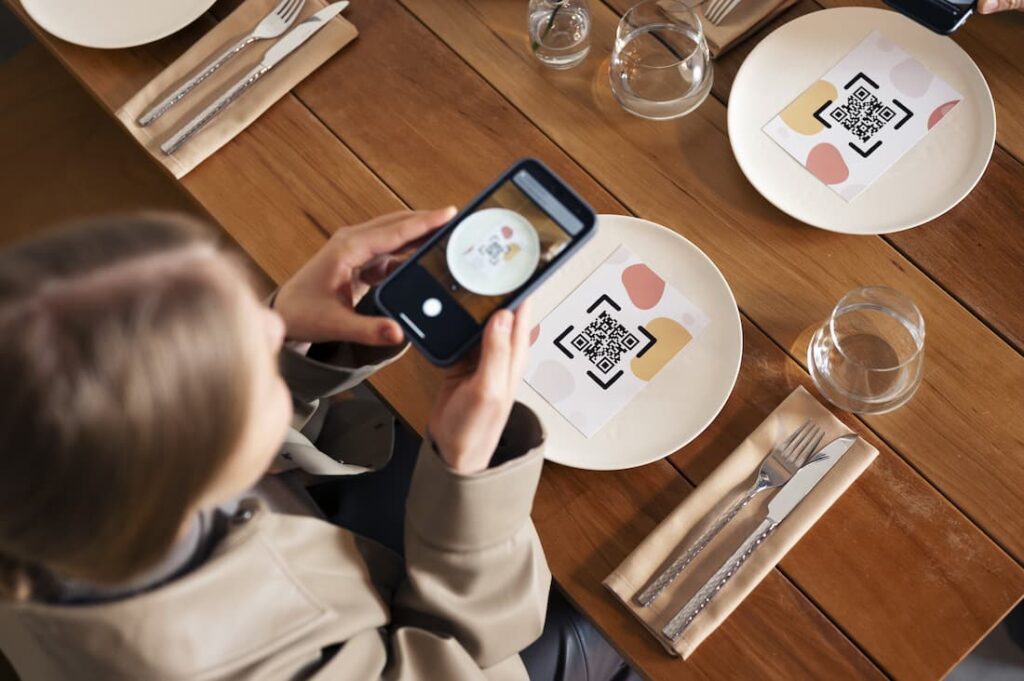 Instead, you can reuse a dynamic QR code and replace the information that is no longer useful. It can be recycled as many times as necessary without having to reprint the code, automatically redirecting to the updated information embedded therein.
More Versatility and Ability to Edit the Contents
Dynamic QR codes can be used to share diverse as well as modifiable information. They can also be used to download content in any format —these can include videos, images, tutorials, guides, and other content.
Other relevant information that you can add to dynamic codes is the geolocation of your company. This allows the user to find you on Google Maps after scanning the code that includes said information.
Besides Twitter, many other social networks can also be entered into a dynamic QR Code. You can add a link that redirects to Facebook, Instagram, YouTube, etc., which will increase the number of followers and interactions on your fan pages.
Also see: Social Media QR Code: Share All Your Profiles in One Scan
Leveraging offline streams to connect to the online realm
If the company has a physical store, it should not miss the opportunity to place these codes in a visible way, since Internet users are likely to download applications from trusted sites.
Also, you can provide the user with your contact information (vCard). Once scanned, it will be automatically saved in the address list of the mobile device. You have the option of providing a dynamic QR Code for Paypal, Venmo, Apple, and more.
Also see: Static Vs Dynamic QR Codes: When to Use Either?
Benefits of a QR Code for Twitter Created on a QR Code Generator
Convenience
QR codes provide a convenient way for people to access your Twitter profile or content without having to manually search for it. This can save time and make it easier for people to connect with you on the. platform.
Boosting your follower base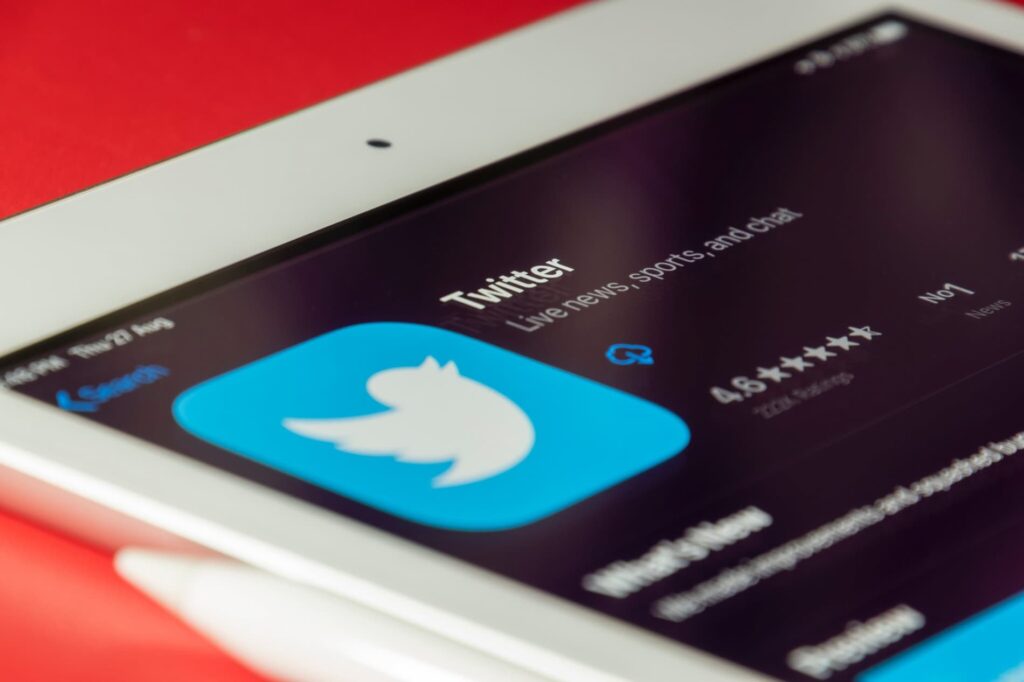 There are several ways to increase your number of Twitter followers:
Tweeting frequently
Posting visual content
Using hashtags
Becoming part of a Twitter community
Engaging and interacting via replies, Retweets, and tags
Publishing and engaging in Twitter threads
Creating an attractive profile
Participating in Twitter chats
However, none of these tactics occupy the offline space, and this is where QR codes come in. A Twitter QR code is a great tool to increase the number of followers in an innovative way, by printing it on flyers, posters, banners, restaurant menus, catalogs, and much more.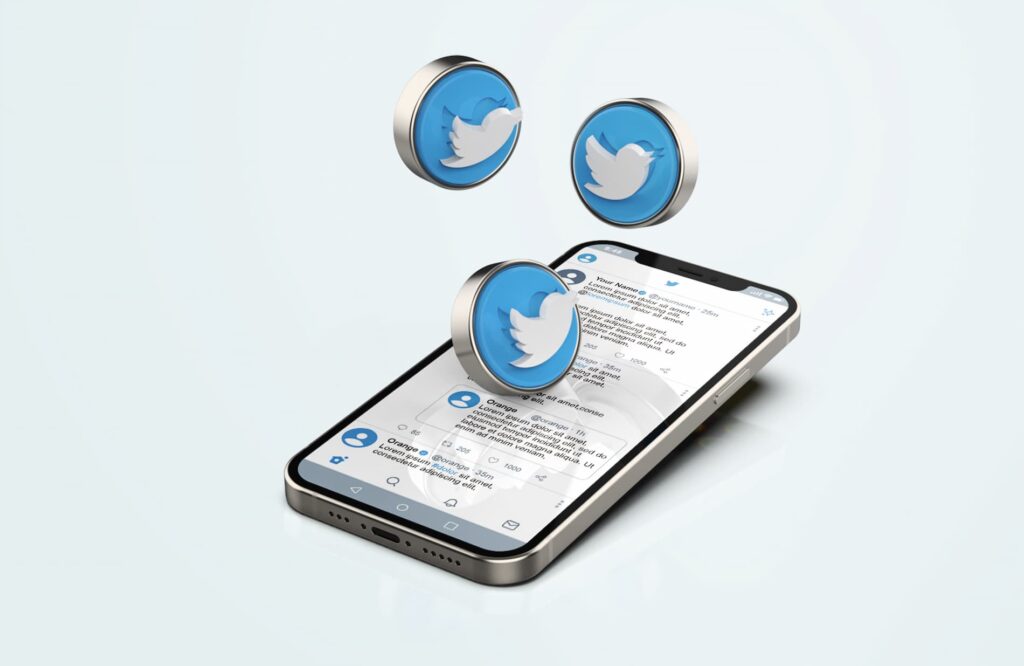 Prospects that come in contact with these offline deliverables will have the chance to engage with your brand, especially if they haven't found it or interacted with it online.
Also see: Posters with QR Codes: How to Boost Your Offline Marketing
Drawing your prospects to your conversation
Twitter's most seductive feature is the way how you can engage in conversations. Since your Twitter strategy is often focused on attracting stakeholders online, you can lure your audience into your conversations via Twitter QR codes.
According to Social Media Examiner, you grow your conversations by including photos and videos with your tweets as often as possible. When Twitter added in-stream previews of images for any Twitter profile, it increased overall engagement.
Also see: QR Codes on Products: An Innovative Way to Interact with Customers
Marketing
You can use Twitter QR codes as part of your marketing strategy to promote your brand, products, or services. For example, you can include a Twitter QR code on your product packaging or in-store displays to encourage customers to follow you on Twitter.
Networking
Twitter QR codes can be a great way to connect with new people at events, conferences, or social gatherings. You can include your Twitter QR code on your business card, flyer, or other promotional materials to make it easy for others to follow you on Twitter.
Bridging the offline-online marketing gap
Since Twitter strategies are well thought-out to be online, a Twitter QR code will help you bridge the gap between online and offline marketing.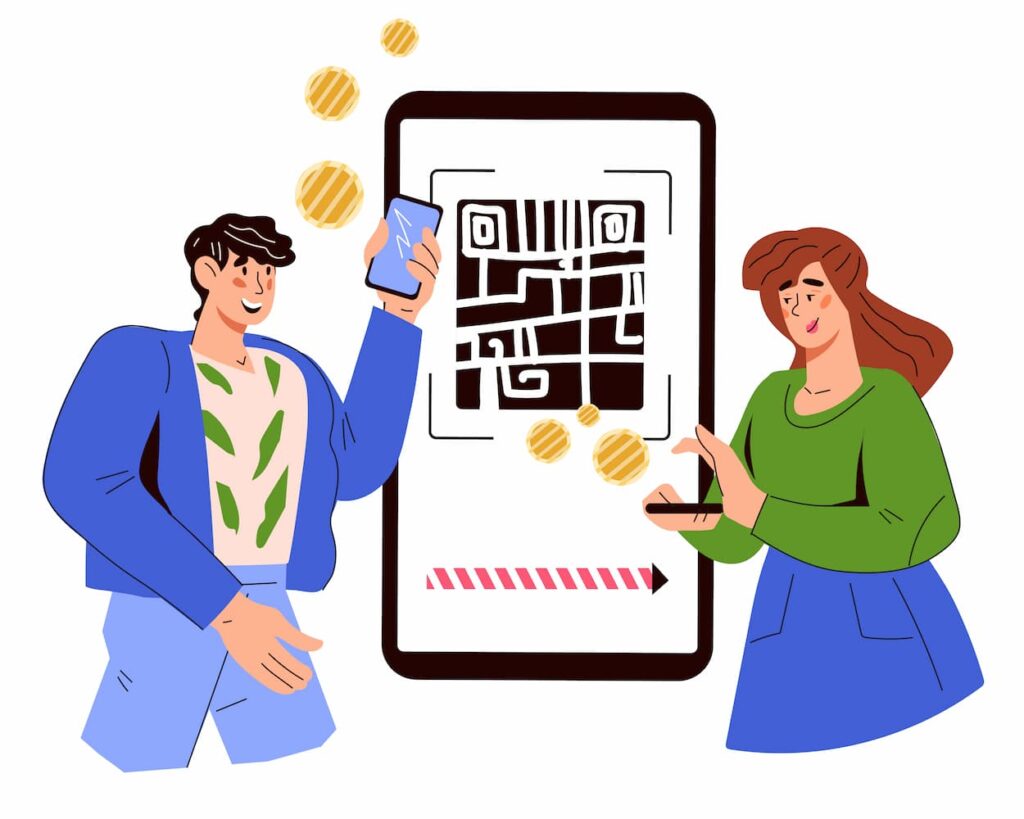 A Twitter QR code, well placed on printed material and with a solid call-to-action and an attractive design, means another stream through which consumers can arrive at your social media space.
Twitter QR codes can be printed on business cards, flyers, posters, or other physical materials, making it easy to promote the account offline.
Unique data insights
By using a dynamic code, you'll be able to track the number of scans, the location, and the device, so you actually count on incredible data and insight for your offline campaign. This, seen in contrast with your Twitter stats online, is a killer combination.
A cost-efficient alternative that offers much more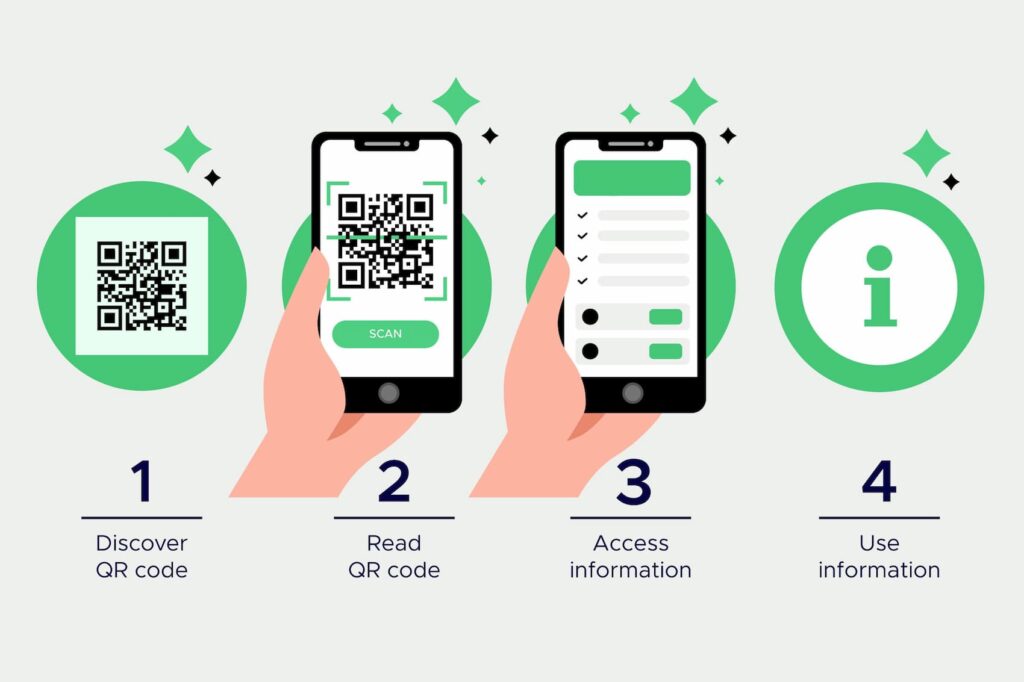 When you think that paid social media campaigns are expensive, QR codes come to the rescue to offer you a different advertising space with extremely low costs.
A dynamic QR code is only worth a monthly or an annual subscription that can be a key part of your marketing budget. You can generate, edit, and customize an unlimited number of QR codes for your campaigns.
Once you have created them, you can print them on all your offline deliverables and start tracking user engagement to support your online efforts. It really is that simple!
Branding and customization

The built-in Twitter QR code doesn't offer all the customization possibilities that you can find with QR.io's QR code generator. This is absolutely essential for any marketing campaign, as you can edit the colors of your code to associate it with your brand identity.
Adding a logo will help your brand be instantly recognizable and allow customers to evoke all the positive feelings it is associated with.
Customizing your code with a call-to-action will let your prospects know exactly what they'll get upon scanning the code. This will draw them closer to scanning your code.
Overall, Twitter QR codes are a quick and easy way to share your Twitter account or tweets, gain more followers, track engagement, and provide convenience to your audience.
Creating a Twitter QR Code with a QR Code Generator
With QR.io, you can create any social media QR code, including a Twitter QR code. To do so, just follow these steps thanks to our friendly user interface.
Step 1. Open a QR.io account

To create a dynamic Twitter QR code, you must sign up and start the 7-day trial. Do so by clicking on the Sign Up button on the top-right side of the home page.
Step 2. Click on + Create QR Code from your dashboard

To start the creation process, click on the + Creare QR Code button on the right-hand side of the dashboard.
Step 3. Select Dynamic > Social Media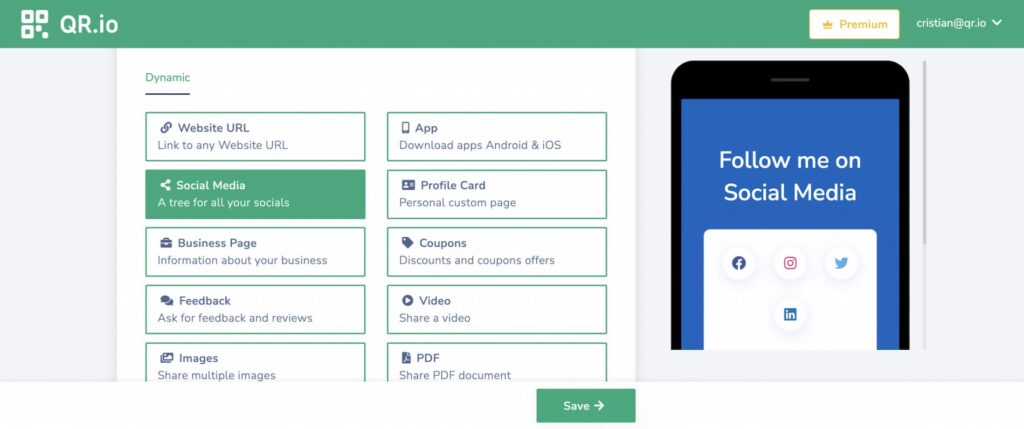 Choose Dynamic > Social Media and click on Continue below.
Step 4. Select and enter your Twitter link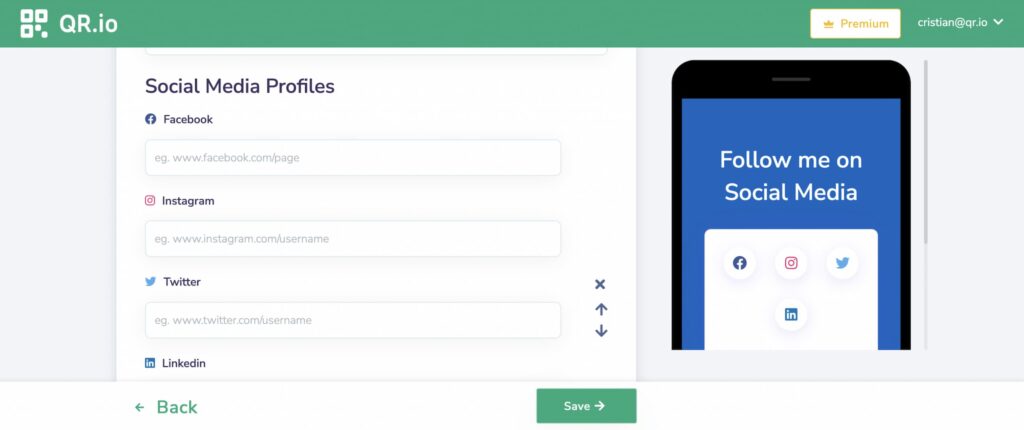 In this step, you can customize the page's color and must enter the link to your Twitter profile —you can select and de-select from the list below. Once, you're done, click on Continue.
Step 5. Save and download

Once you've customized the code and added your Twitter profile, click Save to return to your dashboard. There, you'll see your recently-created Twitter QR code which you can also edit later.
Step 6. Test your code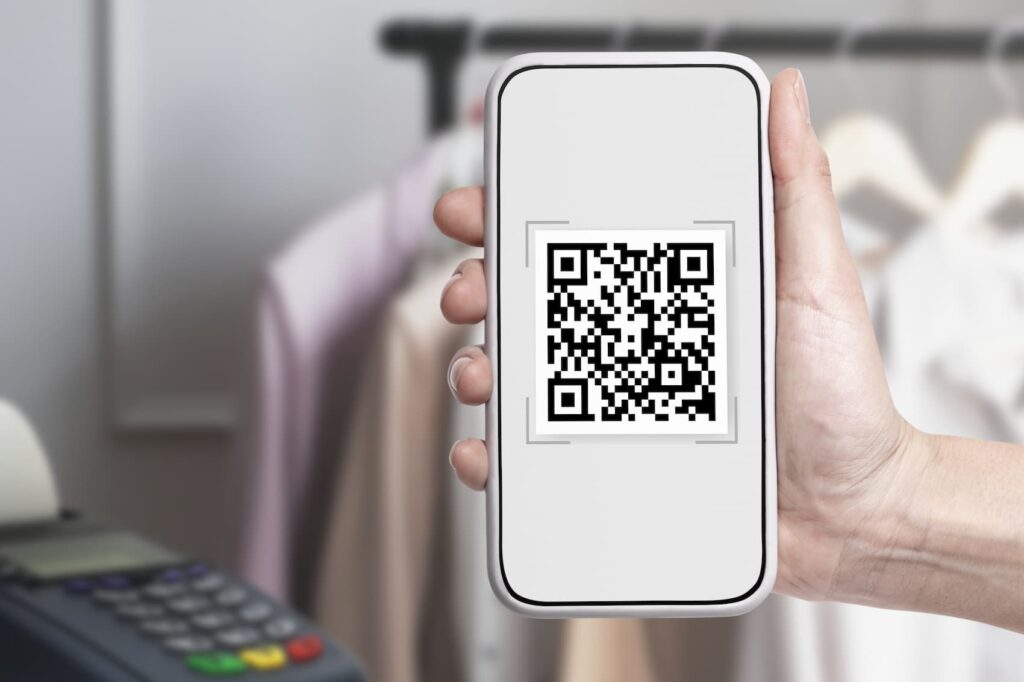 Never forget the most important step after you're done: to scan the QR code. This will allow you to check the code's scannability from various distances, in different sizes, and make sure that it links to the right social media channels.
This is important since any error could mean wasting thousands of dollars in prints of an ineffective QR code!
FAQs
How do I get my Twitter QR code?
To retrieve your Twitter QR code, follow these steps:
Tap your profile icon in the top menu.
Tap the QR code icon in the bottom right-hand corner.
Tap the share icon.
Choose any of the following: Save photo, Tweet photo, or Share via.
How do you create a Twitter QR code?
Create a QR.io account
Click on + Create QR Code from the dashboard
Select Dynamic > Social Media
Enter the link to your Twitter profile
Customize color, shape, logo, and call-to-action
Print and test
Wrap-Up
A Twitter QR code will allow your audiences from the offline realm to access your profile, increasing the chances of boosting your follower base and interacting with your brand.
A well-placed dynamic Twitter QR code printed on restaurant menus, product packaging, or any poster are a certain way to great results in the social media space.
QR.io is your best QR code generator to create a Twitter QR code that is unique and customizable. What are you waiting for?