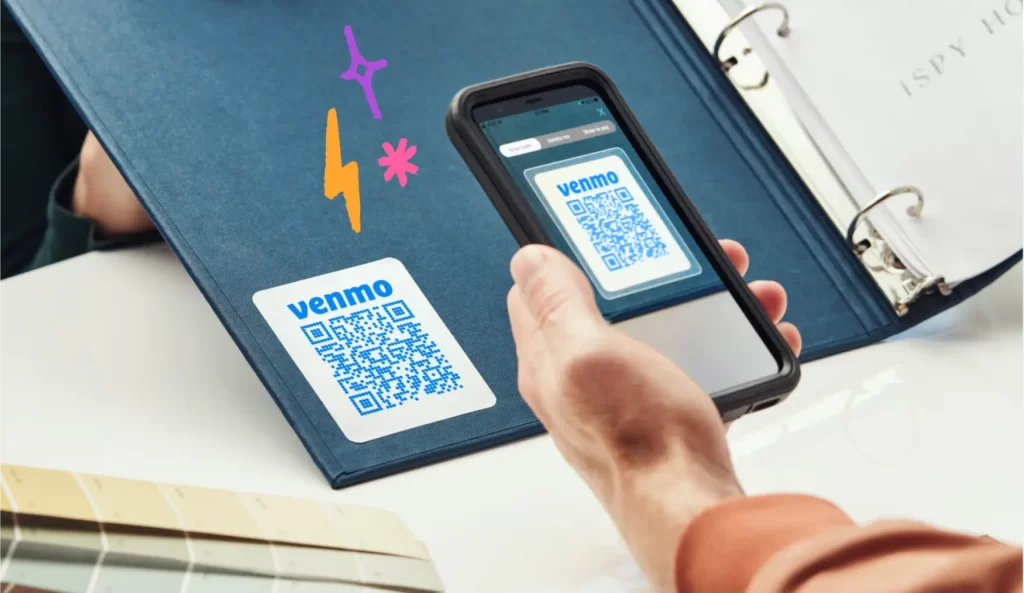 The Venmo QR code is the latest addition to the Venmo app, a digital wallet that allows you to make payments quickly like Google Pay or Apple Pay.
Now, you can scan the Venmo code to make transactions with your smartphone camera. But, how does it work and how can you make payments in a flash?
Table of Contents
Venmo App
Venmo is a popular mobile wallet app you can download on iOS and Android. Sporting 83 million users according to The Motley Fool, Venmo was designed to make money transfers among friends and family members —you can transfer with the app through a text message.
Also, you can synchronize Venmo with your social media accounts and contacts and also link it to your bank account via the Venmo Credit Card. Among the benefits, you receive up to 3% cash back or even auto-purchase the cryptocurrency of your choice from your account.
Similar digital wallets include Zelle, Cash App, and Dwolla, which have been adopted rapidly by businesses and consumers alike.
Also see: Apple Pay QR Code: All You Need to Know About iOS' Exciting Feature
Venmo QR Code Key Characteristics
Venmo is an e-banking app that allows you to transfer money between Venmo accounts including personal and business —around 2 million online and brick-and-mortar businesses offer customers Venmo payments at present.
If you have the Venmo app and an account, you can add different payment methods to transfer or receive money such as bank accounts, debit cards, and credit cards.
Moreover, Venmo is like a social network where you can add and interact with other Venmo users —whether it be a personal or a business profile.
Now, you need to scan the Venmo code, which will redirect you to a profile —whether it is personal or business— so you can finish off the transaction.
These are the benefits of the Venmo QR code:
Sending money to friends and family quickly.
Paying for goods and services —in the US only.
Receiving money for goods or services.
Sending the actual code so your contacts send you money on Venmo.
Adding contacts to your Venmo account.
Also see: How to Create a QR Code for a PDF in 5 Easy Steps
How to Use the Venmo QR Code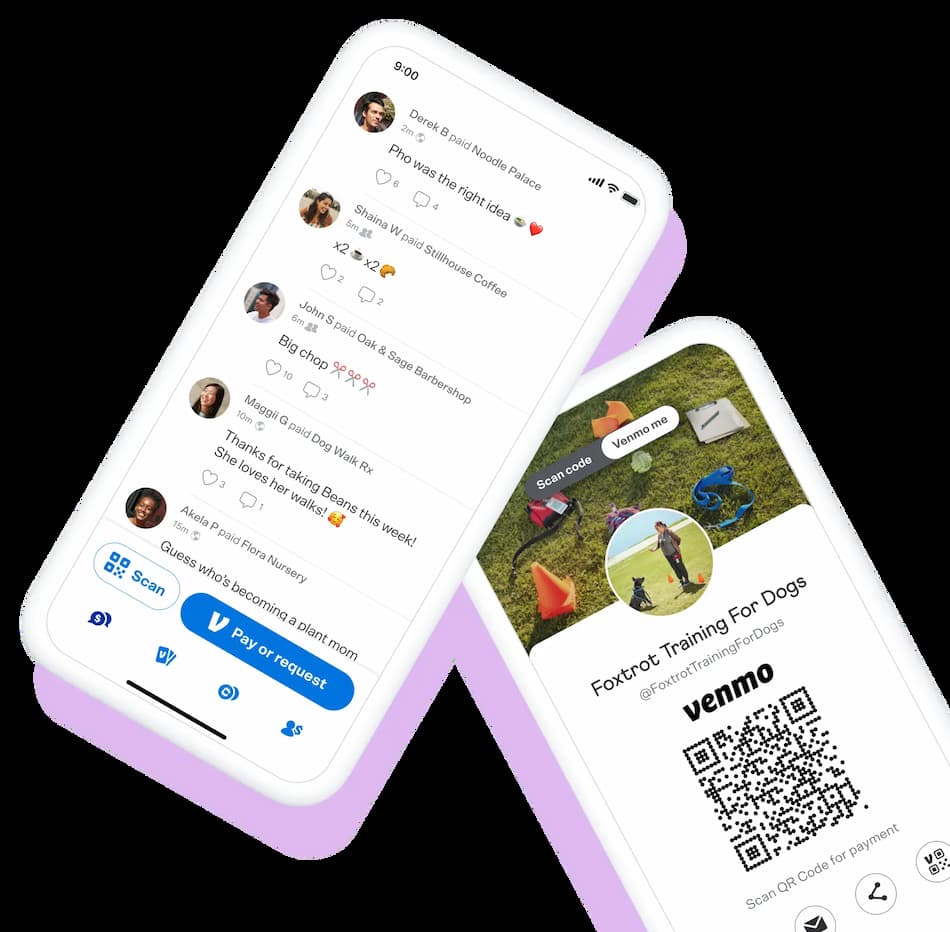 After signing up for the app, the Scan or Pay or Request money options will appear at the bottom of your profile. When you tap Scan, you'll scan a unique Venmo QR code to send or ask for money among contacts —you can also pay a business.
If that is the case, find out whether the business accepts Venmo at checkout, and then scan the unique QR code to make a payment instantly with the Venmo app. Then, to finish the transaction, you can type a short note and add emojis or Bitmojis, and select either Request or Pay depending on what you want to do.
Every time you click on Pay or Request, you can use the unique QR code instead of searching for a profile, phone number, or email address.
Also see: QR Code PNG Made Easy: Why and When to Export Codes in This Format
Integration of QR Code to Venmo App
Venmo QR code and Paypal
The app uses a QR code to streamline transactions among users, inherited by the same PayPal QR code system —the payment platform giant owns the app. Scanning a PayPal-generated code will take you to a PayPal account.
Then, the user logs in to their account, types the payment amount, selects the payment method —bank account, credit, or debit card— and completes the payment.
Also see: PayPal QR Code: Paying With Just One Scan
Venmo QR code in-store payments
At every company or business that accepts Venmo, customers can scan the QR code on a screen and initiate payment proceedings.
You will have to approve the purchase on the app to complete the transaction as a precautionary measure. It is important to note that in-store payment is for now only available in the US.
Venmo QR code for stores
Retailers and any other type of business can rely on QR codes to receive payments. If you have a business profile on Venmo, you can use the app's code in-store.
To do this, place Venmo QR codes in specific places of your local such as the checkout area so clients execute payments via the app. Also, print the QR code on product packaging to engage buyers with this payment method.
Also see: QR Code Color: How Important Is It When Creating a QR Code?
How to Use QR Codes for Venmo Stores?
A QR code for Venmo can result in higher consumer loyalty when used smartly. You can use the Venmo code in several ways to leverage payment processes.
The checkout area is the best place to display a Venmo code to make it cashless and more convenient for buyers to pay via the app. The QR code will allow clients to pay quickly and have control of the purchasing process.
Touchless payment methods are safe and efficient, and allow clients to avoid Covid-19 infections as the pandemic is still lingering around.
This is how to use the Venmo code in stores when making a purchase:
Go to the Venmo app.
Tap the Scan button at the bottom of the home screen.
Follow the on-screen prompts to allow your camera to scan codes.
If the merchant shows you a QR code, just scan that code to continue with the transaction, and confirm in your app.
If the merchant wants to scan the QR code, tap "Show to Pay" to display your QR code. Change your payment method before the merchant scans your code.
Paying With Venmo at Famous Businesses
Amazon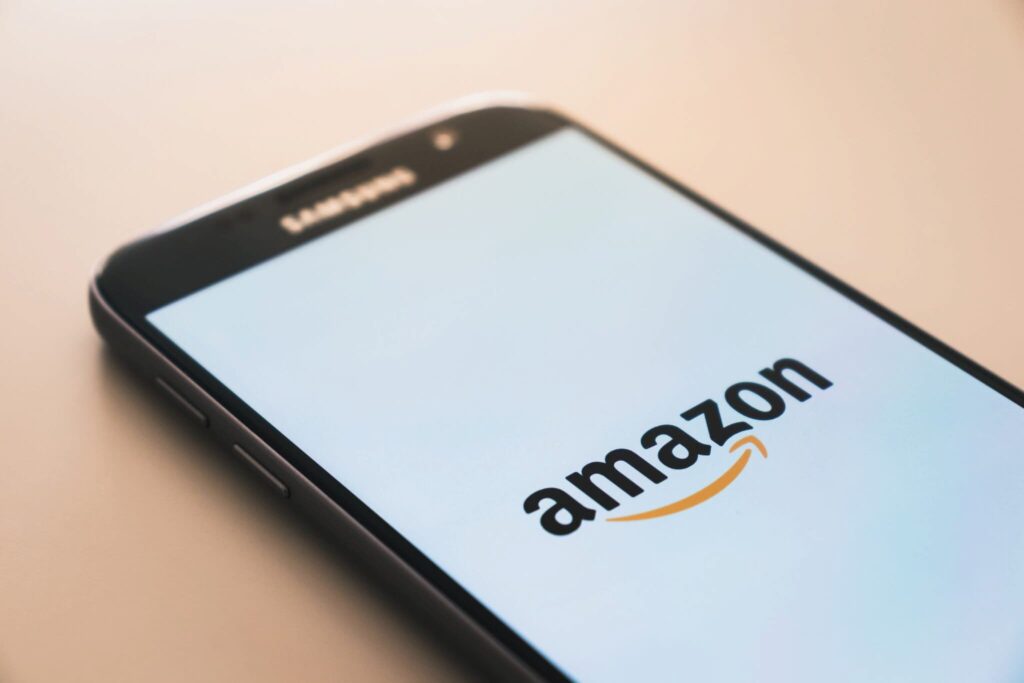 PayPal stroke a deal with the e-commerce giant to allow Venmo payments at checkout when shoppers place orders on Amazon.
The Amazon-Venmo integration allows customers to pay through the app on both the Amazon.com website and the Amazon app via their Venmo balance or a linked bank account. Venmo is now one of the most effective peer-to-peer banking apps in the US e-banking realm.
Uber Eats
Initially available in the US only, you can pay Uber Eats orders with the Venmo code. Uber Eats is one of the biggest food delivery services in the country, and has introduced Venmo payments for convenience.
Just search for your favorite dish on the app and pay via a QR code!
Urban Outfitters
The famous fashion retailer allows buyers to pay with the Venmo code in all of its US stores. Customers just need to scan the QR code in the checkout area to initiate payment —for assistance, they can contact the store's customer service.
Hollister
Hollister has also joined the Venmo craze and now offers payment via the Hollister app. Also, customers purchasing in-store just need to scan the QR code in the checkout area to start payment.
"We are excited about our Venmo integration, as we know Venmo is an increasingly popular payment option among our Millennial and Gen Z customer bases," said the company's COO.
FAQs
How to print the Venmo QR code?
Users with a business profile can print a high-quality PDF of the QR code from the Venmo app. To do so, tap the "Share" button on the home screen and tap "Venmo Me" when you open the scanner.
You'll see the business profile's QR code as well as the profile picture. To finish off the process, just tap the printer icon and you're all set!
Which stores accept the Venmo QR code?
The famous app has made a great impact on retailers, both online and in-store. Besides Urban Outfitters and Hollister, these are other stores that receive the app's QR code:
Boxed
CVS
Forever 21
Foot Locker
Grubhub
Hulu
Jane.com
J.Crew
Lululemon
Is there a fee to use Venmo QR code?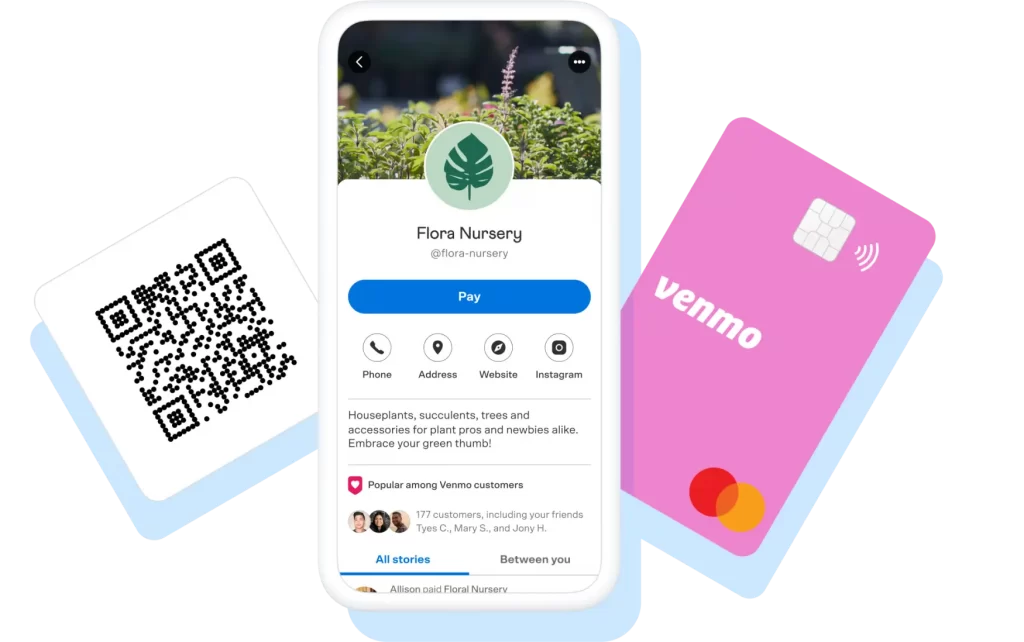 According to the help section of the app's website, Venmo does not charge users with a transaction fee for buying items from participating businesses, even when those purchases are supported by a credit card.
Wrap-Up
Venmo is in full swing when it comes down to cashless, touchless payments in the US. The benefits are ripe, as users only need to use the QR code to initiate payments and approve them in a breeze. There are great benefits for those businesses offering payment via the app or a QR code in-store, so much so that many famous retailers have joined in.