QR Codes for Weddings
Spice up your wedding planning skills with QR codes and offer your guests an awesome experience! QR codes will let you share all the details of your wedding celebration, create awesome invitations and much more.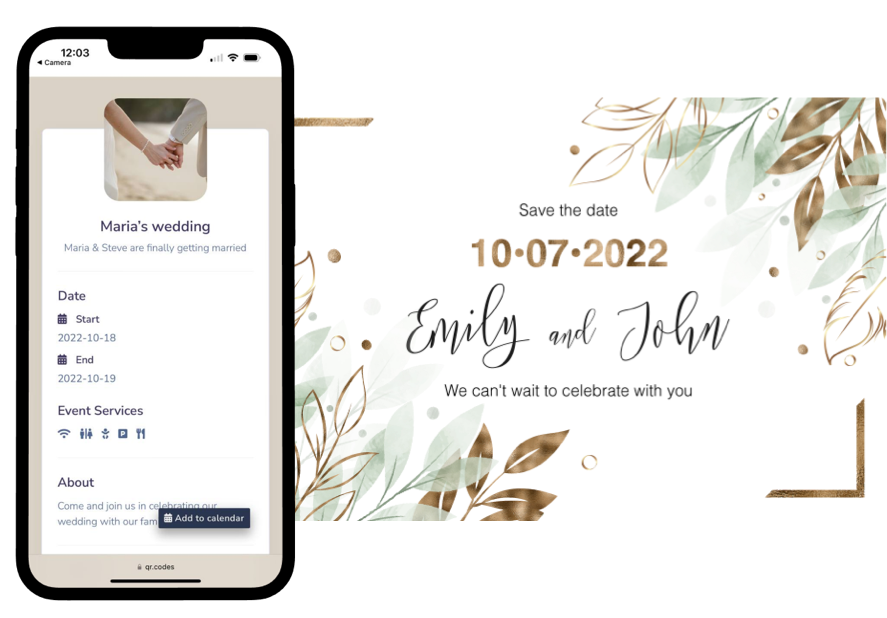 Advantages of a QR code for weddings
Customization
QR codes can be customized in color and shape, and can include an image, logo, and a call-to-action.
Scan tracking
You can scan the number of scans, as well as location and device.
Information
You can include several pieces on information in just one code.
How to use QR codes for wedding planning?
The best way to use QR codes for weddings is by connecting the worlds of print and digital. You can print the QR code on any print material such as invitation cards, menus, and more, so guests can scan it and access critical information. This is an absolute win as you can track the number of scans to know how many invitees are engaging with the event.
One key advantage of using a QR code on print is that you can link several pieces of information to inform your guests. You can create a QR code for multiple links and save space in the invitation card —and make it look nice.