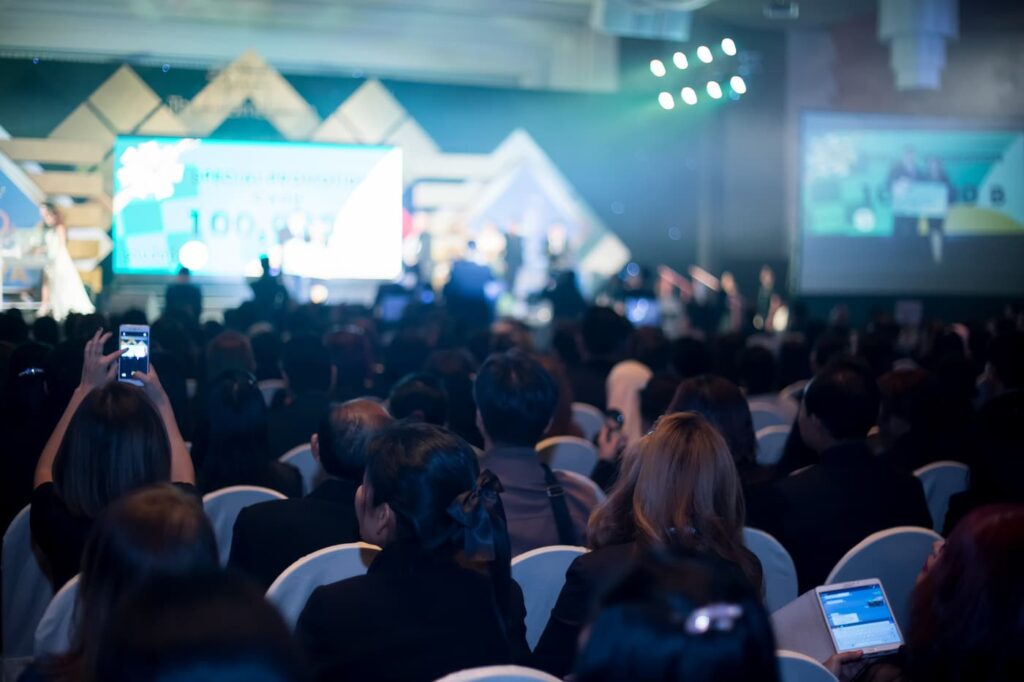 QR code for events is a solution that can boost your event marketing, letting guests know everything about the occasion.
Concerts, seminars, conferences, you name it. There are so many event types, each one with its own characteristics and marketing needs, and QR codes can provide a power boost when it comes to promotion, leveraging attendance and keeping everybody up to date.
According to Visme, a ratio over 5:1 is considered a good marketing ROI for most business events.
In this article, you will learn how to use an event QR code, streamline invitations, and generate more engagement via this fantastic tool.
Table of Contents
QR Code for Events
A QR code for events is a QR code that contains information about an event and it's best used for marketing efforts. Such information includes:
Name of the event —a personal get-together like a wedding or a business conference.
Date, time, and location.
Address.
Available services and amenities on the day.
Contact person.
Event page or landing page —from where they can share it on social media.
Users who scan the event QR code will access all this information in a flash, which allows them to confirm reservations, secure bookings, and know every important event detail such as dress code, directions, and much more.
Once attendance is confirmed, guests can add the event to their calendar apps so they don't miss it. If it's a business meeting with networking opportunities, guests can also create a business card QR code so they can share their contact information with prospects alike.
Also see: Leverage Your Networking With a Business Card QR Code
Why Using a QR Code for Events
From print to online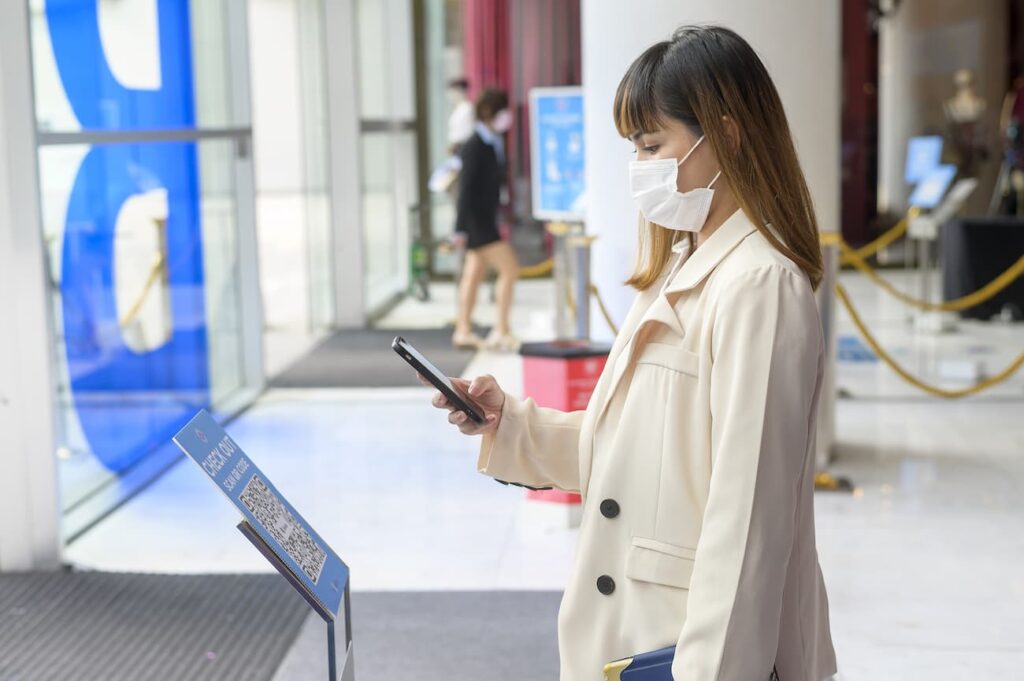 An event QR code allows for a seamless transition from printed materials —flyers, invitations, tickets— to online information that can be stored and accessed countless times. This way, you can boost your attendance numbers and generate more engagement.
To know everything about the event, users just need to pull out their smartphones and scan their QR code!
Also see: 13 Smart Uses of QR Codes for Gyms in Your Wellness Business
Tracking stats
How many people are engaging in your conference or seminar? This is difficult to know via printed materials. However, by adding a dynamic QR code to your physical pieces, you can:
Edit the event information as many times as needed without having to create another code —this is especially helpful to deal with event changes.
Track the number of scans, the device, and the operating system used.
Geolocate the scans in a city.
This information is absolutely valuable in your marketing efforts, as you can take action and make data-based adjustments quickly.
Also see: Static Vs Dynamic QR Codes: When to Use Either?
Customization capabilities
Both static and dynamic QR codes can be customized. The advantages are significant:
A customized QR code is more attractive to the eyes and will make faces turn.
You can blend the code with your corporate identity by adding a company logo and changing the colors to those of your brand.
You're able to add a call-to-action, which will tell your potential attendees exactly what they'll get when they scan the code.
How to Promote Your Event with Event QR Codes
Several event types can benefit from an event QR code that you can create yourself with a QR code generator.
Online get-togethers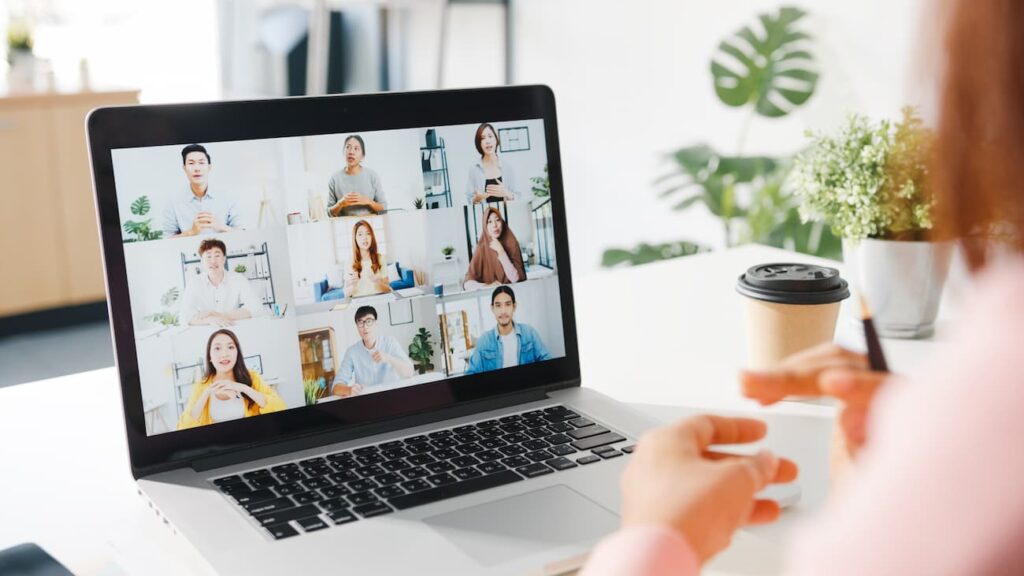 Event QR codes can be used for family and friend reunions, as well as any type of celebrations such as weddings, graduation parties, after-work events, and more, both online and in the flesh.
With the advent of video calls and remote interaction, event QR codes can help you set up online meetings by including all the reunion information and the Zoom or Google Meets link, plus the date and time. This is pretty helpful as you will be easily able to synch attendees in a flash, as they can include the event in their calendars.
In-person celebrations
For social meet-ups in the flesh, QR codes are very convenient. Share with your guests the date, venue, address, dress code, menu, dress code, and much more for your wedding.
If you're throwing a graduation party, share the QR code with your peers with all the information they need, including a photo to make the event something unforgettable.
Cultural events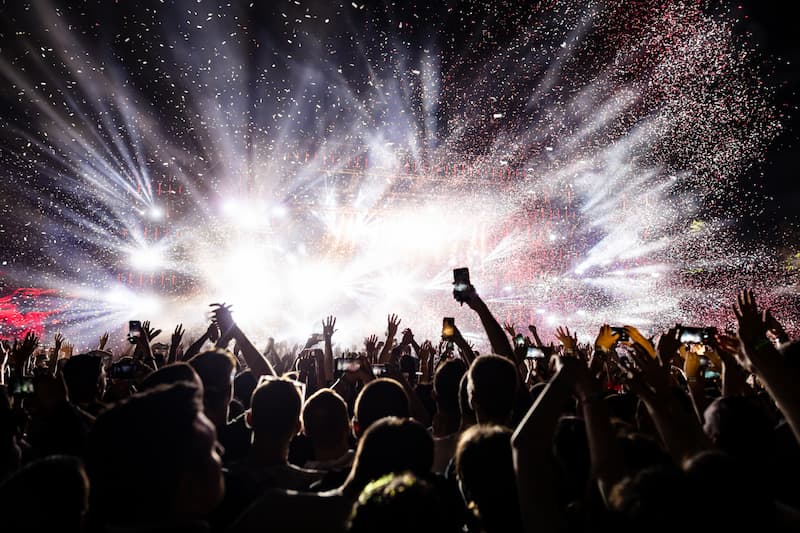 Whether it be a music concert, an art exhibition, or a film festival, an event QR code linking to your booking page is a killer element to add to your printed material.
You can create a funnel using a dynamic QR code to track the number of scans and compare it with the number of tickets sold. This will help you know at which stage of the purchasing process your prospects are pulling out.
For concert posters, you can include a Youtube QR code to redirect your users to a promo video or an artist's performance to engage your
Also see: Posters with QR Codes: How to Boost Your Offline Marketing
Conferences and seminars
These types of events can benefit significantly from QR codes not only in terms of marketing, but also to streamline registration.
You can create a QR code for your seminar or conference that links users to a registration form they can fill out without the need to enter any URL and individual screening.
Adding QR codes to all your print marketing materials will help attendees make the transition from offline to online, where they can access relevant information such as a link to the event's agenda.
Other types of QR codes are perfect for seminars and conferences such as PDF QR codes, LinkedIn QR codes, and business QR codes.
QR code for events on tickets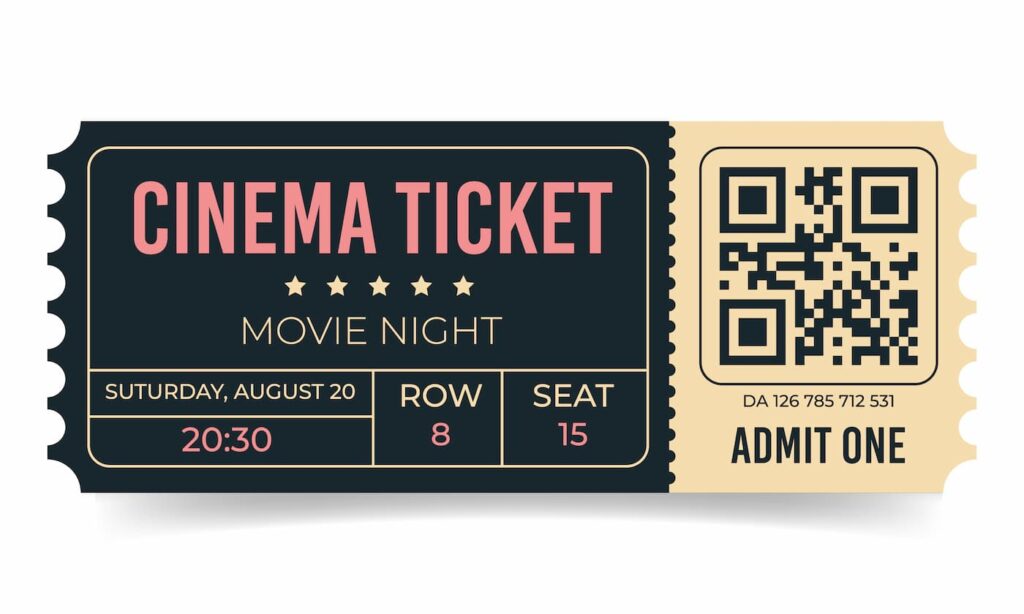 Including QR codes in event tickets will streamline the check-in process for any paid event. Every attendee can scan a QR code and you will be able to track the number of check-ins with a dynamic code.
If you have segmented your tickets into VIP and non-VIP, a specific code for each will help you control the process and make sure how many attendees are in each category.
How to Create an Event QR Code
With QR.io, you can create a dynamic QR code to include event details, event description, and all the information your guests or attendees need to know. Just follow the steps below!
Step 1. Open a QR.io account

To create dynamic QR codes for your event and enjoy the enormous benefits, you must sign up and start the 7-day trial. Do so by clicking on the Sign Up button on the top-right side of the home page.
Step 2. Click on +Create QR Code from your dashboard

To start the creation process, click on the +Creare QR Code button on the right-hand side in the dashboard.
Step 3. Select Dynamic > Event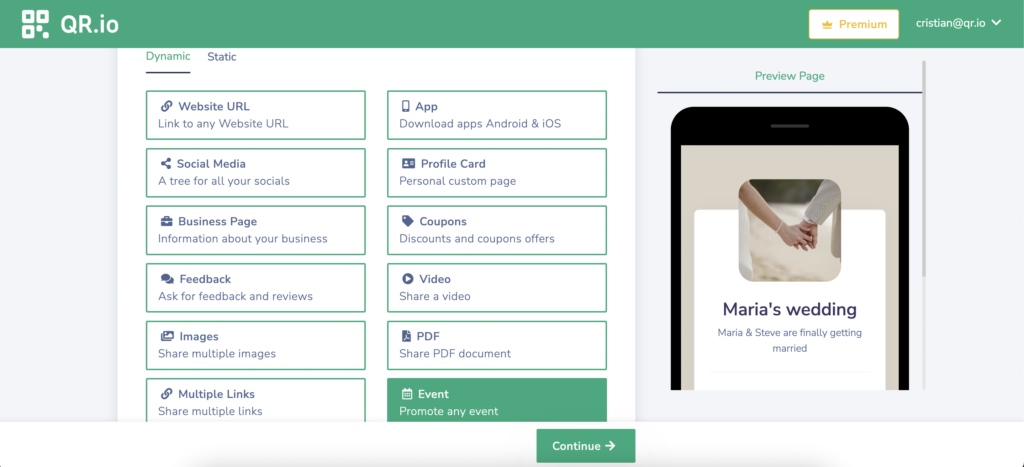 Choose Dynamic > Event and click on Continue below.
Step 4. Enter the event information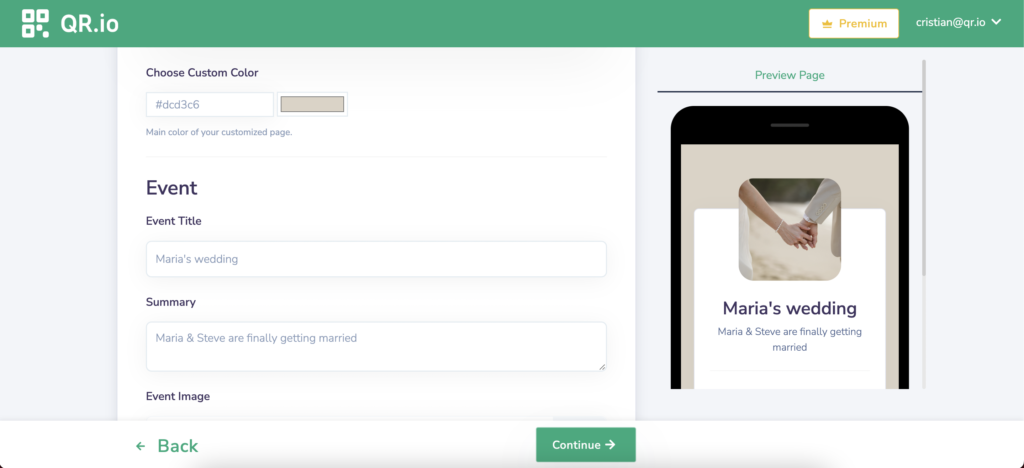 In this step, you can customize the page's color and must enter all the relevant information including, event title, summary —the marketing copy of the event or a short description— upload an image, and include every detail such as event date, services and amenities available, venue, address, contact information, and website. When you're done, click on Continue.
Step 5. Customize your code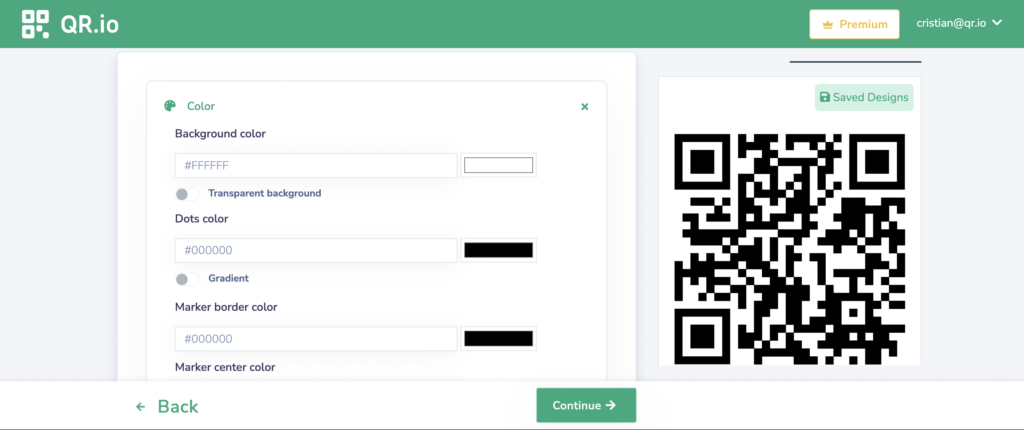 Feel free to spice up your event QR code by changing the pattern, the color, and adding an image, logo, and a frame with a call-to-action so your guests know exactly what they're going to get once they scan the code.
Step 6. Download and test your code

Once your code is finished, it will appear in the dashboard. From there, you can download it in PNG and SVG formats, depending on the use. Then, scan the QR code from various distances to make sure it is scannable and that it redirects to the intended information
Also see: This Is How You Run a Proper QR Code Test
FAQs
How do you create a QR code for an event?
Creating a QR code for any event is absolutely easy. Just open your QR.io account and click +Create QR Code in your dashboard. Then, select Dynamic > Event, and enter all the necessary information; finally, customize, download, and test your QR code!
Can you generate QR codes for free?
Yes, you can. On QR.io there are several free QR code options, from URL, WiFi, and WhatsApp QR codes, to PDF, images, and video. Just go to the homepage and start creating QR codes according to your needs.
Wrap-Up
Bolster your events marketing efforts with an event QR code. It contains all your event information and will help you streamline bookings and invitations in a way you'd never seen before.
Customize your codes with logos and call-to-actions, and track the number of scans with dynamic QR codes to adjust your marketing campaigns. Also, change the information contained in your code without the need of creating a new one!
Just create your account and start a free trial!