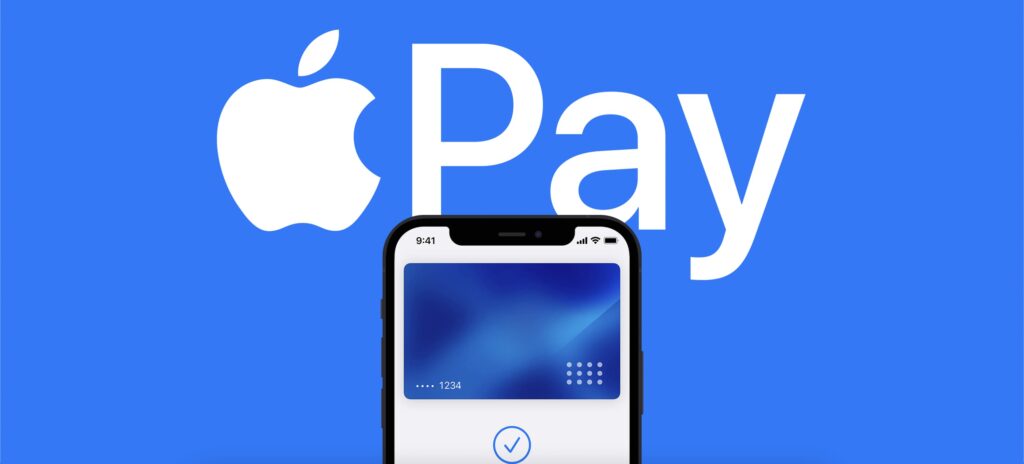 The Apple Pay QR code is a handy feature to use with the Apple Wallet and its payment options. Here's what you need to know to get the most out of Apple's contactless payment function.
One of Apple's biggest successes in its recent history is Apple Pay. The secure and very easy-to-use payment service is available on practically all the company's devices. If you don't know Apple Pay well, this is all you need to know about Apple's service to pay with your bank card.
Also see: How to Easily Create a Custom QR Code with Logo
Table of Contents
Apple Pay
Apple Pay is Apple's mobile payment service, a system designed to be used both with the NFC chip of the iPhone and Apple Watch in different stores. Users make payments with the Apple Wallet also on applications and different websites.
You can add your bank cards to the Wallet app and pay as if you were carrying them, without having to enter the code, simply by identifying yourself with Face ID or Touch ID. It is important to specify that Apple Pay is a free service.
Apple doesn't charge a fee to use Apple Pay in stores, websites, or apps. And it is also designed to hide your purchases, Apple does not know what you have bought with Apple Pay, something that does not happen on other platforms.
You should also know that the feature is available in countries and regions that use contactless technology.
Also see: Why Using a QR Code for Calls
QR Code for Apple Pay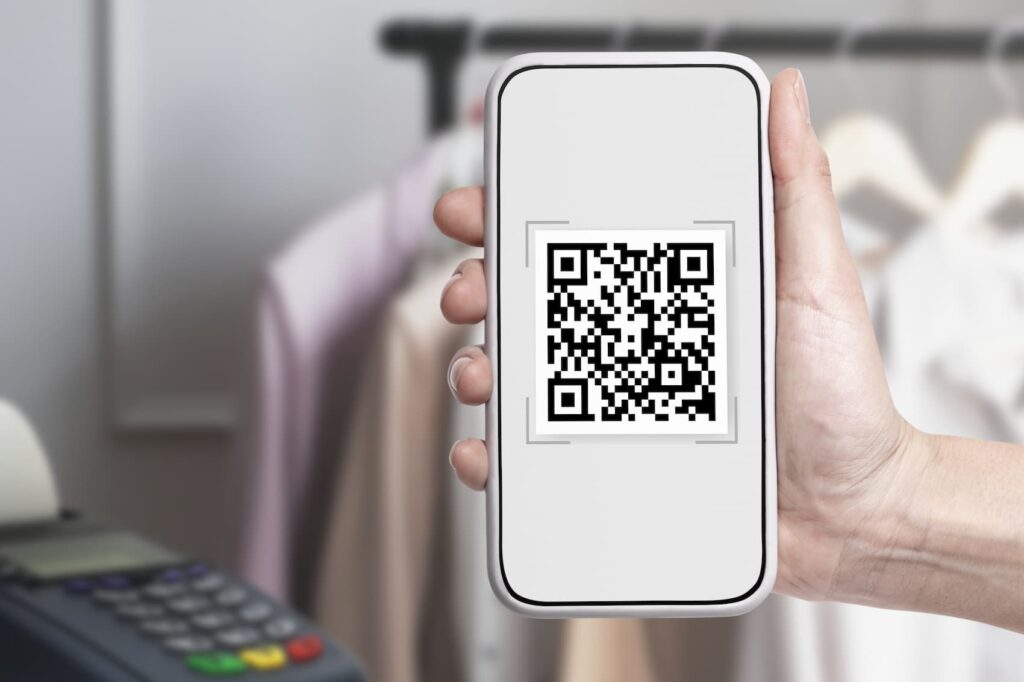 Apple Pay users can use a feature in the Wallet app that lets them make payments by simply scanning a QR code.
The payment method does not rely on near-field communication (NFC), the wireless data feature that enables card-reading devices to communicate.
Since Apple Pay was launched, it has been dependent on NFC and an iPhone located near the NFC payment terminal for iOS users to make contactless payments within brick-and-mortar stores.
For a while, these transactions were customary but Apple developed QR codes as an alternative for users to make payments with Apple Pay by scanning them with an iPhone camera.
Also see: QR Code Color: How Important Is It When Creating a QR Code?
Every time a customer scans the code in-store, the Wallet app carries out the transaction via Apple Pay's servers over the user's mobile network —Apple refers to this as "optical coupling."
The positive side of this type of payment is that there is no direct sharing of sensitive data between the customer's device and the seller's platform. According to Chosen Payments, this technology will still rely on the retailer having NFC card readers.
Also see: How to Scan a QR Code on Samsung Devices Quickly and Effectively
QR Code Payments' Background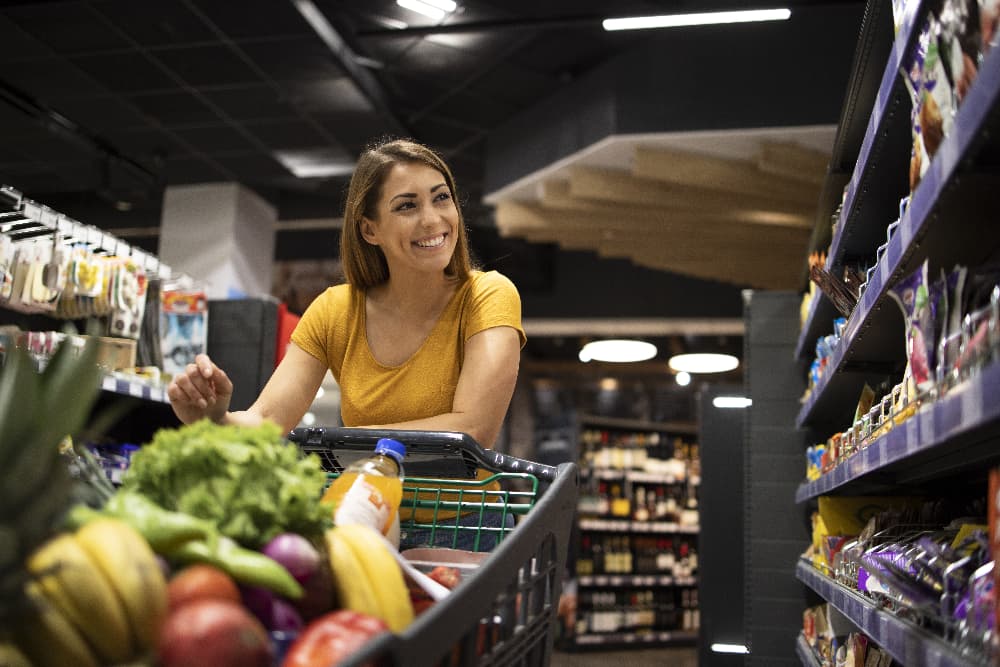 QR codes have been around for a long time, but their use became popular when COVID-19 emerged. The coronavirus drove retailers to provide touchless payments and transactions.
Walmart went fully touchless by modifying its Walmart Pay app to process QR codes. PayPal also debuted QR codes in 28 markets worldwide, with transaction fees waived for QR code sales.
Also see: Barcode vs QR Code 101: The Ultimate Head to Head
How to Use an Apple Wallet Pass
Add a Pass With a Barcode or QR Code
You can use a QR code to add a Wallet pass. To do so, you must retrieve the pass you wish to add and then do this:
Open the Wallet app on your device.
Scroll down and tap Edit Passes > Scan Code.
When the scanner is enabled, scan the QR code.
Voilà! The pass is now in your Apple Wallet.
Use a Retail Store Pass
Most Wallet passes are retail store rewards cards, coupons, or special offers. When you add these cards to the Wallet, you can easily use any card in a brick-and-mortar store. To do so, you need to:
Open the Wallet app.
Pick the pass you want to use by scrolling through the Wallet.
Tap the pass to see details, including the QR code.
The cashier will be able to scan the code from your device when you're in the checkout area.
Scan a Boarding Pass
Several airlines let you save your boarding pass to your Apple Wallet after the check-in process. This way, you don't need to show your physical boarding pass —other businesses such as theaters or events allow you to use passes in a similar way.
To use the pass, you must:
Retrieve your boarding pass in your Apple Wallet.
Scan the mobile boarding pass before entering the security check and at the gate before getting on the plane.
To view your available boarding passes, swipe either left or right. The Wallet will keep all your boarding passes in sequence if your itinerary has multiple legs.
Also see: Zelle QR Code: All You Need to Know for Seamless Transactions
FAQs
Does Apple cash have a QR code?
Yes, Apple Cash has a QR code. To retrieve it, open the Cash app and tap the picture in the upper-right corner —this is your Apple ID. Then, tap the QR code icon in the upper left to reveal the code.
Can you scan on Apple Pay?
Indeed, you can. To pay with your preferred card on an iPhone with Touch ID, just place your finger on Touch ID and point your iPhone to the contactless reader until you see Done and a checkmark on the screen.
Where is the QR code on Apple?
According to Apple Support, open the Camera app from the Home Screen, Control Centre or Lock Screen. Choose the rear-facing camera.
Then, hold your iPhone or iPad until the QR code appears in the viewfinder in the Camera app. The device will recognize the QR code and show you a notification.
Wrap-Up
The Apple Pay QR code is the best way to make payments via Apple. The Apple pass is also handy for flight tickets and other occasions when you need to make touchless transactions.