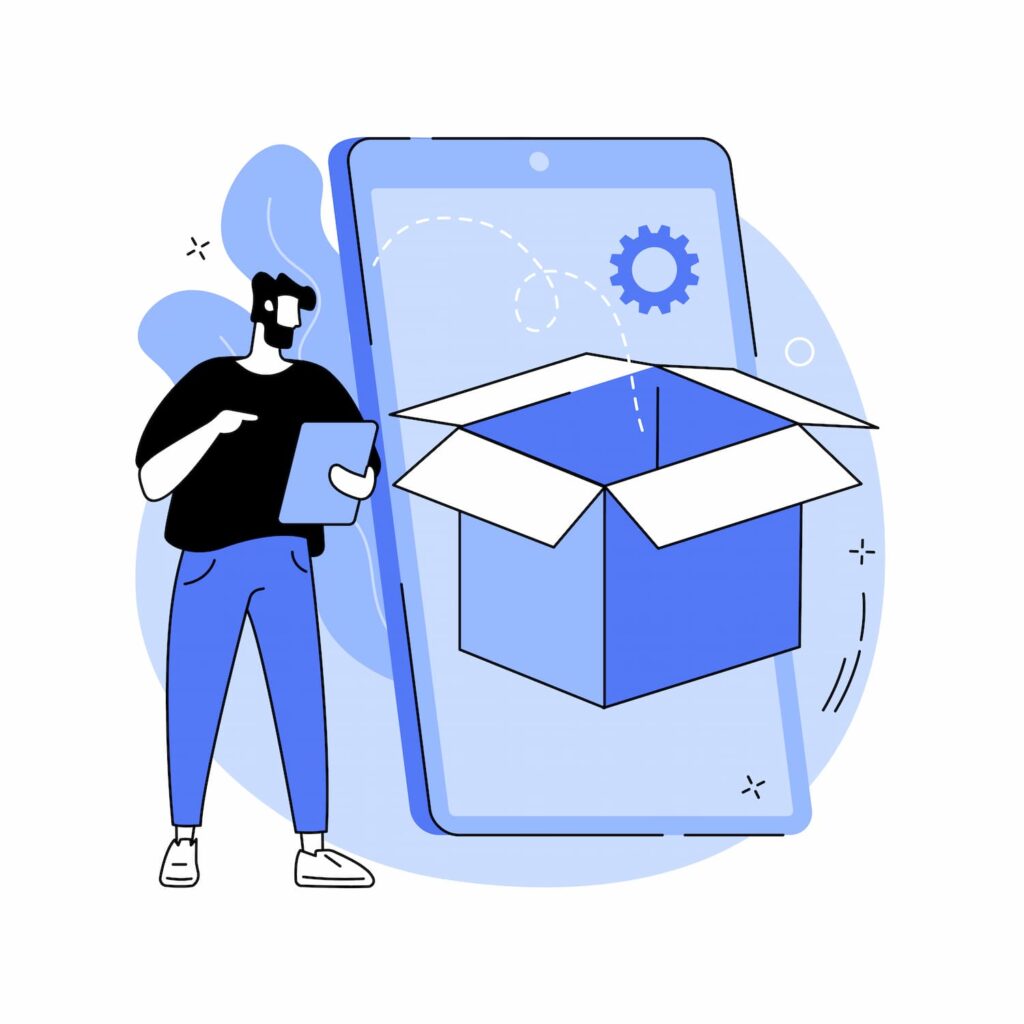 With QR.io, you can create QR codes on products to increase your social media fanbase, grow your app downloads, boost your marketing campaigns, and much more!
The unique features and capabilities of custom QR codes have come to disrupt the world of product marketing and customer experience.
Using QR codes on packaging is a great tactic to engage consumers by offering them access to more information about the product in question, connecting with the brand on social media, or downloading user manuals.
The applications of QR codes on product packaging are varied and will make your brand stand out among the rest in terms of customer experience and engagement. This is how!
Table of Contents
Codes on Product Packaging
A QR code on a product is a QR code that you can print on your primary, secondary, or tertiary packaging. You can create these codes with a free QR code generator like QR.io.
Such codes can be of several types, depending on your marketing strategy. Continue reading to see how you can get the best out of them.
Using QR Codes on Product Packaging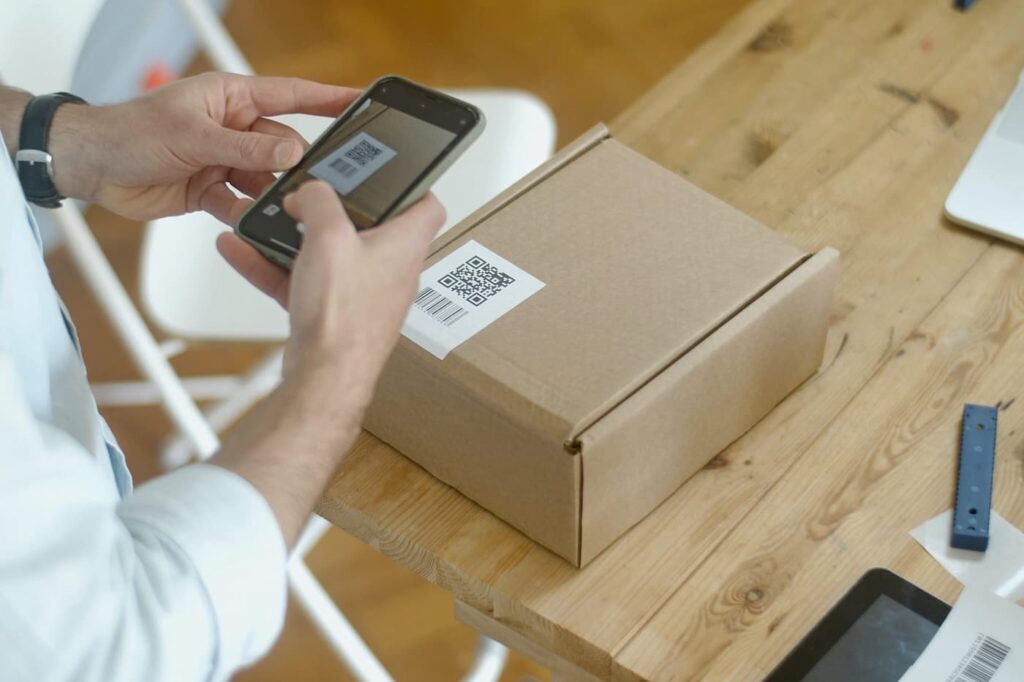 The best way to use QR codes on product packaging is via dynamic QR codes. These codes allow you to edit the embedded information as many times as necessary without printing QR codes every time.
Grow social media fanbase
Using a social media QR code can help you increase the number of followers and engagements in this space.
Print this code on product packaging redirecting customers to any of your social media accounts such as Instagram or Facebook.
There, they will access the content, get to know more about your brand and similar products, and finally become loyalists by following your socials.
Offer customers product information
With a website QR code, you can connect customers to a landing page containing a detailed product description.
This is perfect to leverage sales in-store as consumers will scan the code and open the link when interacting with the item.
This is a great advantage as there is a limited amount of words and information you can put on a product's packaging without it looking cluttered. Driving customers to the landing page will be the killer move.
Display product feature videos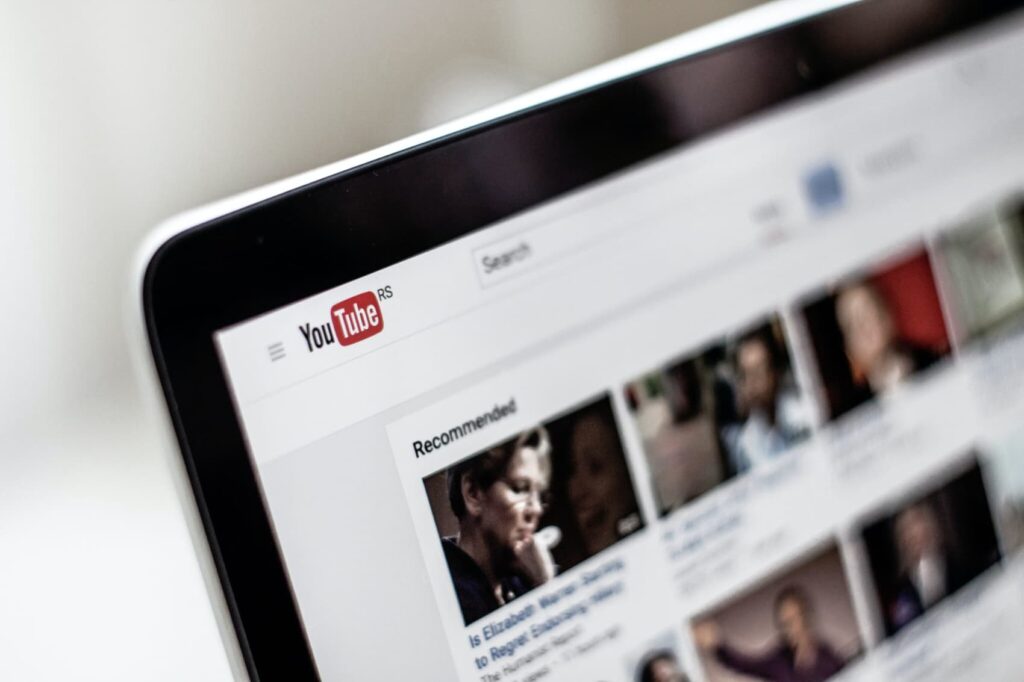 Video has become the dominant online format, so printing a video QR code for product packaging will help entice consumers and give them an absolutely memorable impression of your brand.
With a multiple-links QR code, you can embed video URLs from YouTube, Vimeo, and any other video platform. Users scanning the code will be able to choose from the available video options or watch all of them on the spot.
Allow app downloads
QR codes on product packaging are also a great way to leverage the marketing of your app. For this, you can create a QR code for apps, which will take users to either the App Store or Play Store to download the application of their choice.
Once downloaded, customers will be able to access all the app functionalities and start interacting with your brand, access product catalogs, open accounts, and become loyalists who will repurchase your products.
Collect customer feedback via a form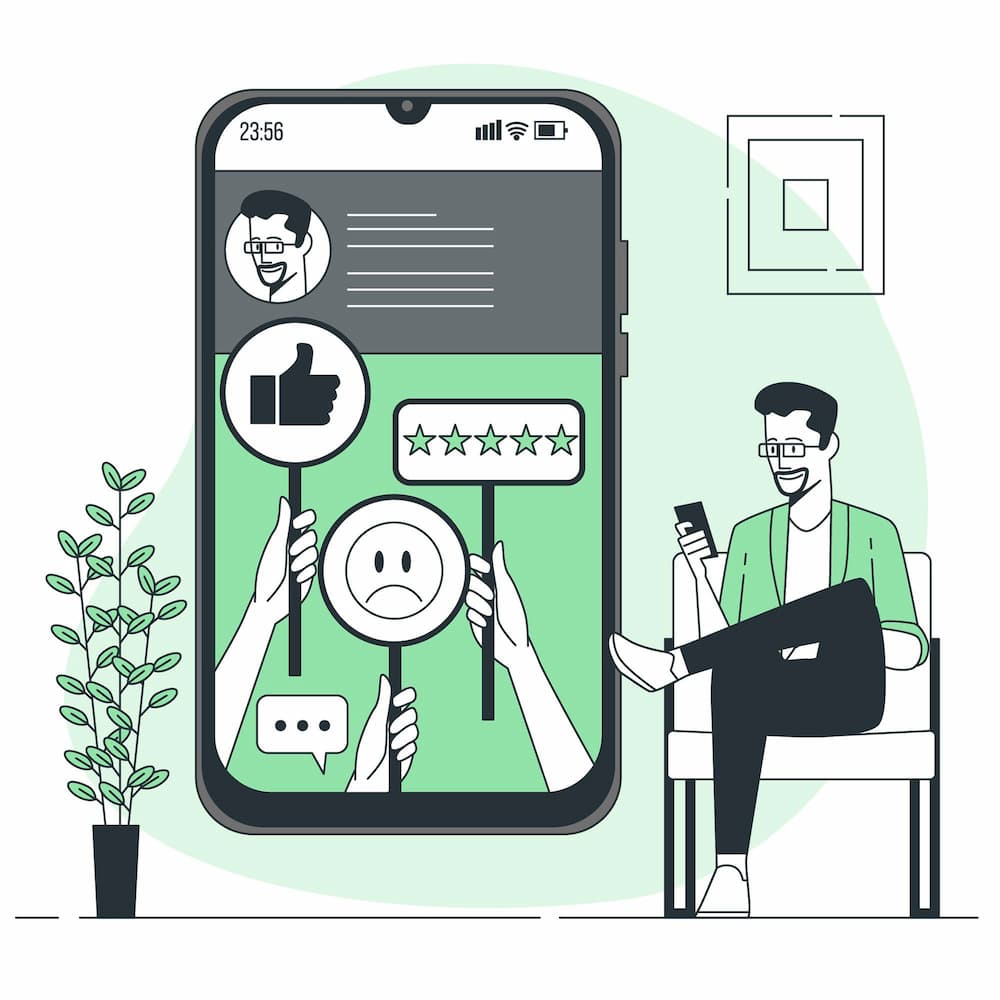 A genius way to know what customers think of your product is by printing a feedback QR code on the product packaging. Anyone scanning a code will be redirected to a form where they can give a rating and write a review about their experience with the product.
Using QR codes for feedback will let you collect reviews on the spot, so you don't have to wait for users to go on review sites like Trustpilot, Tripadvisor, or Google.
Enable customer support
You can help your customers connect with support if they have a product question. There are several ways you can do this.
Print a WhatsApp QR code so people scanning it will be able to message customer service.
Print a QR code for calls so consumers access the customer service number and dial in a flash.
Print a QR code for email with a preset message so users request help via this medium.
By opting for any of these possibilities, you will be able to create a better customer experience and offer the support your customers need.
Increase newsletter subscribers
The same email QR code will help you generate leads via a newsletter. Customers buying the product can scan the code and send you a preset message requesting a subscription.
Download instructions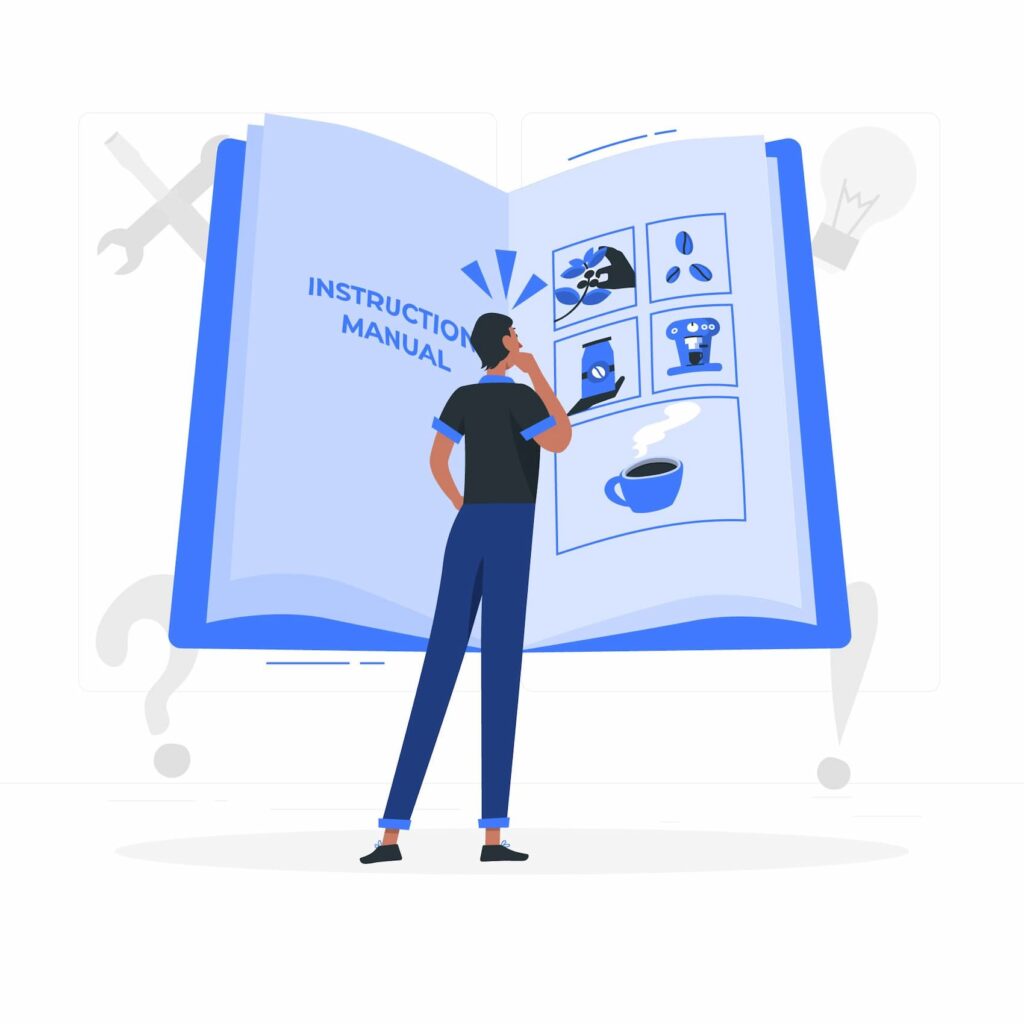 Printing a PDF QR code on assembled product packaging will help customers access the instruction manual straightaway.
They can store the digital menu on their phones for further reference, facilitating the product assembly process.
If the instructions change, remember that you can edit the dynamic PDF QR code as often as necessary, so you update the manual for every product available.
Advantages of QR Codes for Products
Increase brand awareness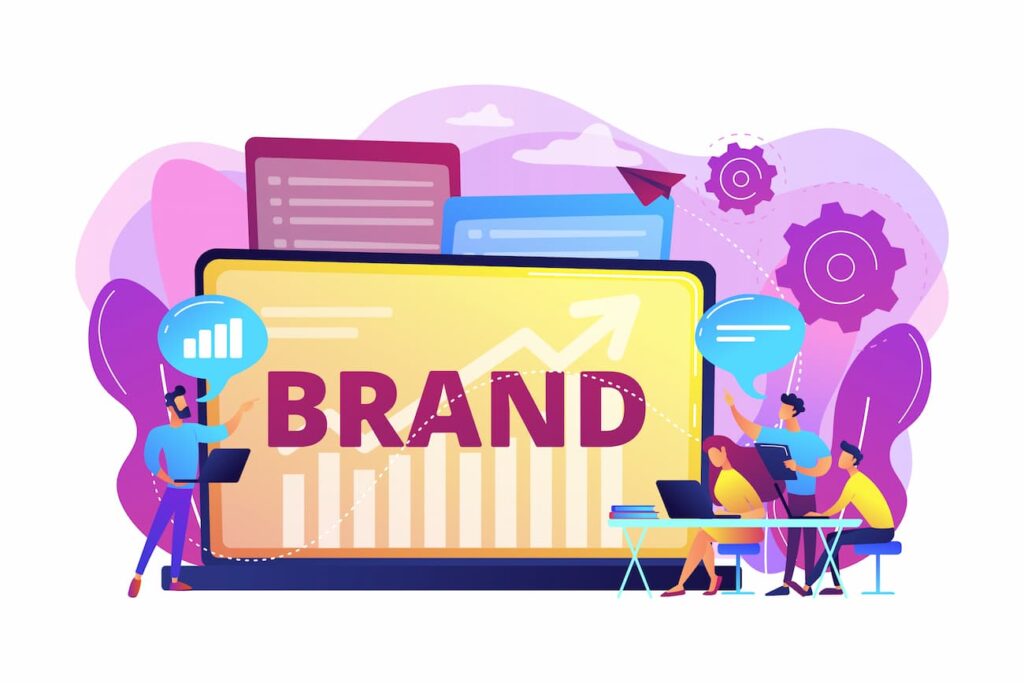 Every company constantly invests in increasing the awareness of its brand and products among customers.
However, in a digital world, firms mostly rely on online strategies to make their brands stand out, with their own metrics and capabilities.
In the case of QR codes, they are very effective at increasing brand awareness as they are the perfect transition between the offline and the online.
Top brands like Starbucks and Coca-Cola use QR codes on product packaging to leverage their brand awareness efforts to much success.
Cost-effective
Creating a QR code and having it printed on product packaging is very cost-friendly. All you need to do is create the code yourself on a QR code generator like QR.io, and off you go!
You can open an account and enjoy all the benefits of dynamic QR codes that can be edited and customized, and offer data tracking functionalities with unique insight.
Improve customer experience
Today, companies and their brands are way ahead of the ball game when it comes to interacting with customers and offering much more than the products themselves.
Brands have learned that they need to engage in a conversation with their prospects by offering communication channels like social media, messaging apps, customer service lines, and much more to do this. Loyal customers.
QR codes allow for these channels to be placed in the hands of customers via smartphone technology, to make it easier for them to engage in a conversation with the brand.
Dynamic QR Codes on Product Packaging
When creating QR codes to be used on your packaging, make sure you use the dynamic QR code. These codes are mistake-free, as you can edit the embedded information any time you see fit.
If you're using a social media QR code, for example, you can change the platforms they link to at any time —from Instagram to Facebook, or LinkedIn.
If you want to utilize a PDF QR code for user manuals, you can update the PDF as many times as needed without the need to print a new code altogether.
The dynamic QR code will give you unique insights as it can track the number of scans, the geolocation, the device used, and the operating system. This will help you can gauge the success of your marketing effort.
How to Create QR Codes on Product Packaging
You can create a QR code for your product marketing on QR.io's generator. To do this, you need to follow these simple steps.
Step 1. Open a QR.io account

By creating your account on QR.io, you'll be able to enjoy all the benefits of a myriad of QR code types that will perfectly fit your product marketing targets. To do so, go to the homepage and click Sign Up.
Step 2. Go to the dashboard to start the creation process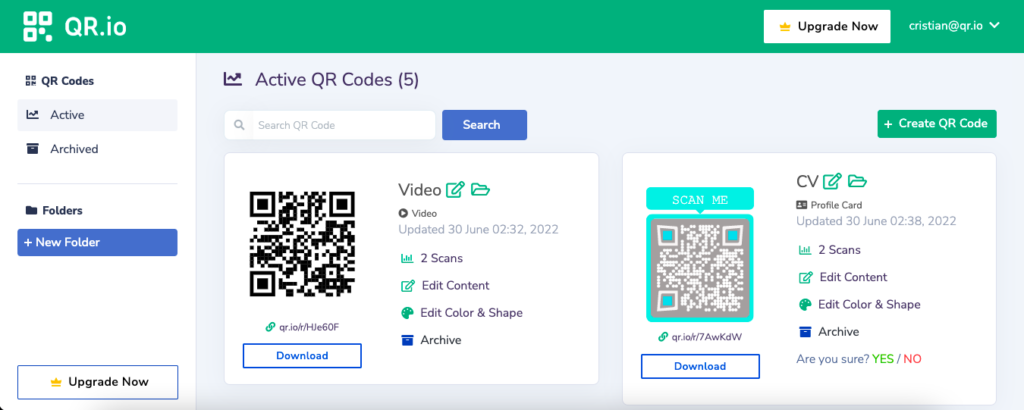 From the dashboard, click + Create QR Code to access the QR code type selector.
Step 3. Choose Dynamic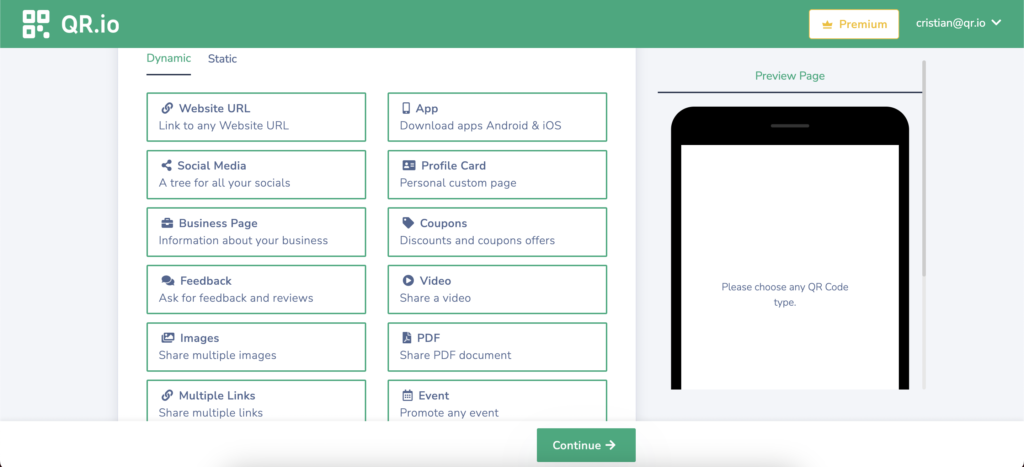 Select Dynamic QR code and then select the QR code type you wish to use. You can select the URL QR code, the social media QR code, the feedback QR code, and many more!
Step 4. Enter the required information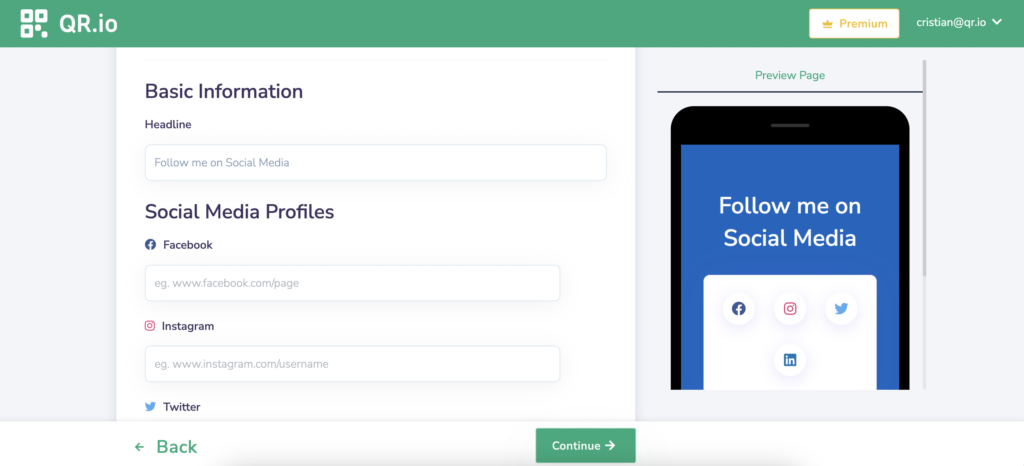 Each QR code contains specific information that you would like to enter. For example, you'll need to paste the link you want the code to redirect to in the URL QR code. Or enter the information in the discount codes to promote special deals.
Step 5. Customize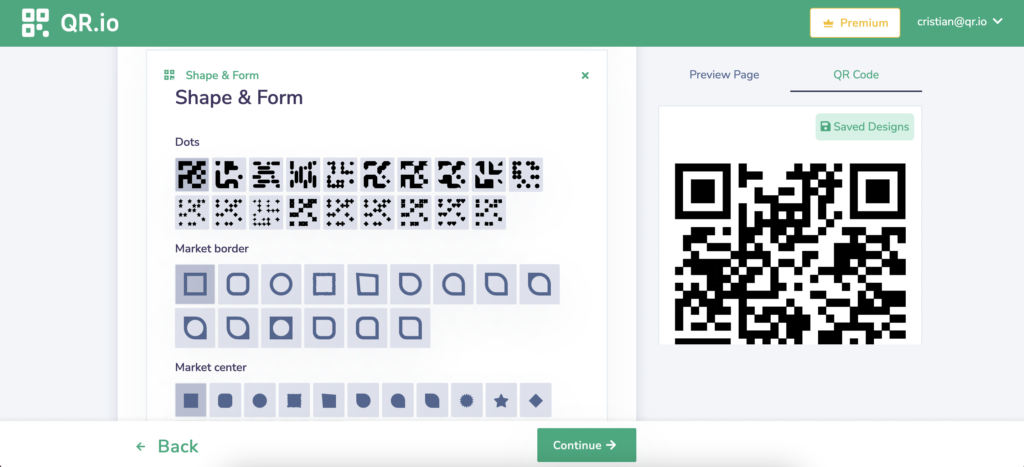 QR codes give you the possibility to change the color, the shape, and even add a logo, an image, a call to action, or a frame to make it more engaging.
You can blend the code with your brand colors to make it look consistent and enticing.
Step 6. Download and test
It is absolutely essential that you test your code. You need to make sure that it is scannable from several distances and under various light conditions. Also, that it leads to the correct landing page or social media profile.
Wrap-Up
A QR code on product packaging is a fantastic solution to further your marketing efforts and offer a unique customer experience. You can create a QR code for packaging on QR.io, so make sure you sign up and start enjoying the benefits of this amazing technology!