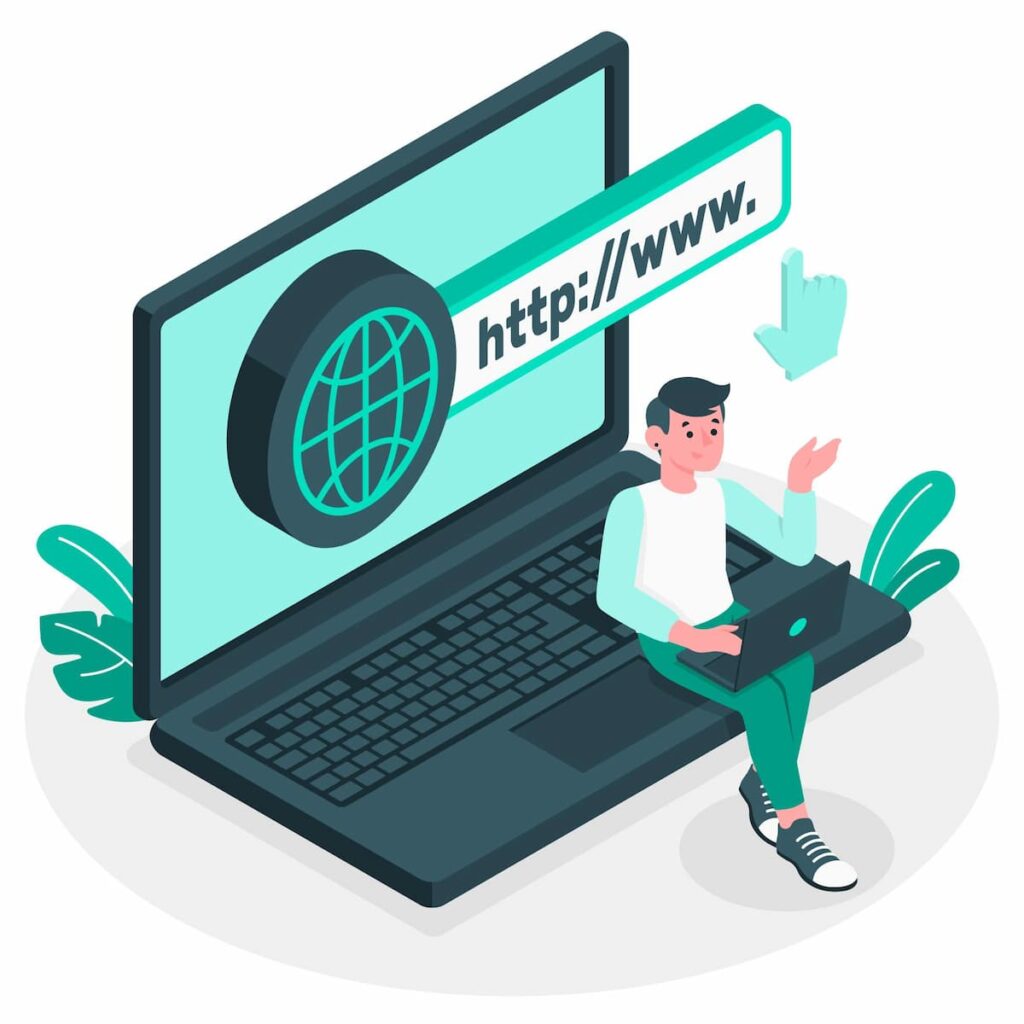 The traditional URL QR code can help you increase the traffic to your website as it connects users with any landing page embedded therein.
But the QR code for various links broadens this capability and lets users be redirected to unlimited URLs, multiplying the effect.
With this type of code, you can offer your prospects more compelling information to leverage the conversion of your website, generate more engagements on social media, or increase your fan base in this space.
Let's have a look at why you should use multi-URL QR codes.
Table of Contents
What is a Multi-URL QR Code?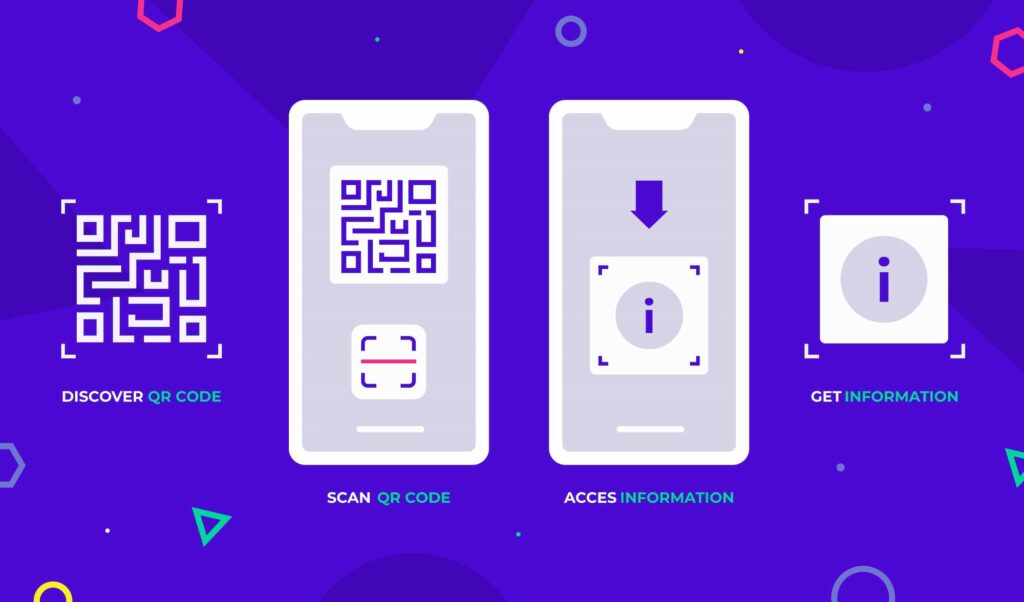 A website URL QR code will connect users with one landing page. However, you can connect your prospects to an unlimited number of links of absolutely any type —video, social media, landing page, e-commerce platform, etc.— with just one QR code: the multi-URL QR code.
Advantages of a Multi-URL QR Code
Multi URL QR codes offer a good set of advantages and serve specific marketing purposes to leverage your business.
Various URLs, one code
Multi URL QR codes are especially useful since you don't need to create a URL QR code for every short URL every time. This will help you save money in your print marketing campaigns.
One code will contain an unlimited number of links —including landing pages or any short URL— and users scanning the code will have the freedom to choose what link they want to access.
Space-saving
QR codes take up very little physical space, so you can print them on small or crowded items, such as business cards, posters, or product packaging.
Customization
Cost-friendly, QR codes can also be customized with logos, colors, and other branding elements to make them more appealing and recognizable to users. You can change the pattern and the color, and add an image or a logo.
Also see: How to Easily Create a Custom QR Code with Logo
Tracking
You can also use QR codes to track user engagement and behavior, such as how many people scanned the code, when they scanned it, and the location and the device used. This is an amazing feature proper of any dynamic QR code, which will help you gain insight into any marketing campaign.
Flexibility
Again, if you have a dynamic QR code, you can easily update the links, so businesses can use them to promote different products, services, or campaigns with the same code. This means that they're also error-free.
When you test the code and you realize you put the wrong website link or content, don't worry —you'll be able to edit it on the spot.
Share your socials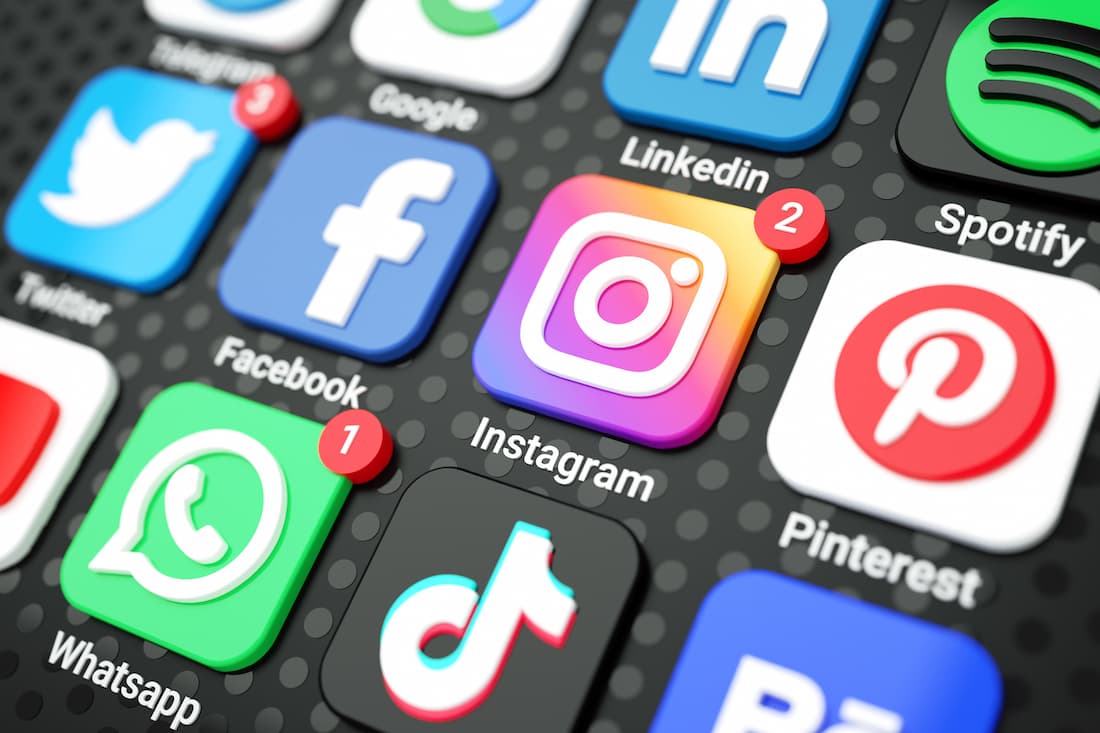 Although there is a specific QR code for social media platforms, which you can use to share all your profiles and accounts such as Snapchat, LinkedIn, Facebook, and many more, you can also use the multi-URL QR code.
When creating the code, you just need to paste all the links to your social media accounts so users can choose which ones to access. This will help leverage your social media marketing efforts by gaining followers, sharing product features, and promoting any type of content.
Also see: Social Media QR Code: Share All Your Profiles in One Scan
Offering multilingual pages
If you have landing pages in different languages, you can create a single QR code for each of them, so users can choose the language of their liking.
This really leverages all your conversion efforts, since you are connecting with your prospects and providing them with information that they can understand.
A compelling offer
Say you want to connect your prospects to different types of information. You can create a single multi-URL QR code to send them to your blog, product landing page, or e-commerce section.
This helps you send different prospects through the right stage in the sales funnel to drive you closer to conversions.
Types of QR Codes
QR codes are mainly divided into static and dynamic QR codes.
Static QR codes
URL QR codes can be both static and dynamic. When static, you cannot edit the information contained therein and will have to print a code every time you want to link to a different page.
Also, they don't offer the data collection abilities of their dynamic counterparts and don't have the same capacity to contain data. Still, make no mistake: they do their job pretty well and are free.
Dynamic QR codes
Multiple landing pages QR codes are dynamic QR codes in nature, so you can change the links as many times as you need —a great advantage in your marketing efforts. They can also show you the number of scans, the device, the location, and more.
On QR.io, Multiple link QR codes are dynamic, which offers several advantages in terms of insights and versatility.
Also see: Static Vs Dynamic QR Codes: When to Use Either?
How to Create a QR Code for Several Links
With our QR code generator, you can create QR codes that connect to multiple URLs and web pages. start now and just follow these steps.
Step 1. Open an account in QR.io

To create a QR code for multiple pages, you must open a QR.io account and start your 7-day trial. Just click Sign Up on the top-right corner of the homepage and enter your personal information.
Step 2. Click on + Create QR Code from your dashboard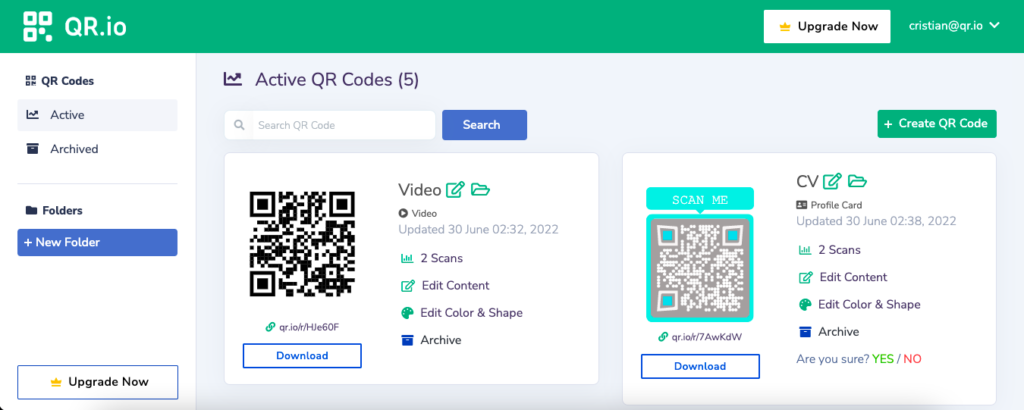 To start, click + Create QR Code on the top-right corner of your dashboard. This will take you to the several types of QR codes we offer.
Step 3. Select Dynamic QR Code > Multiple Links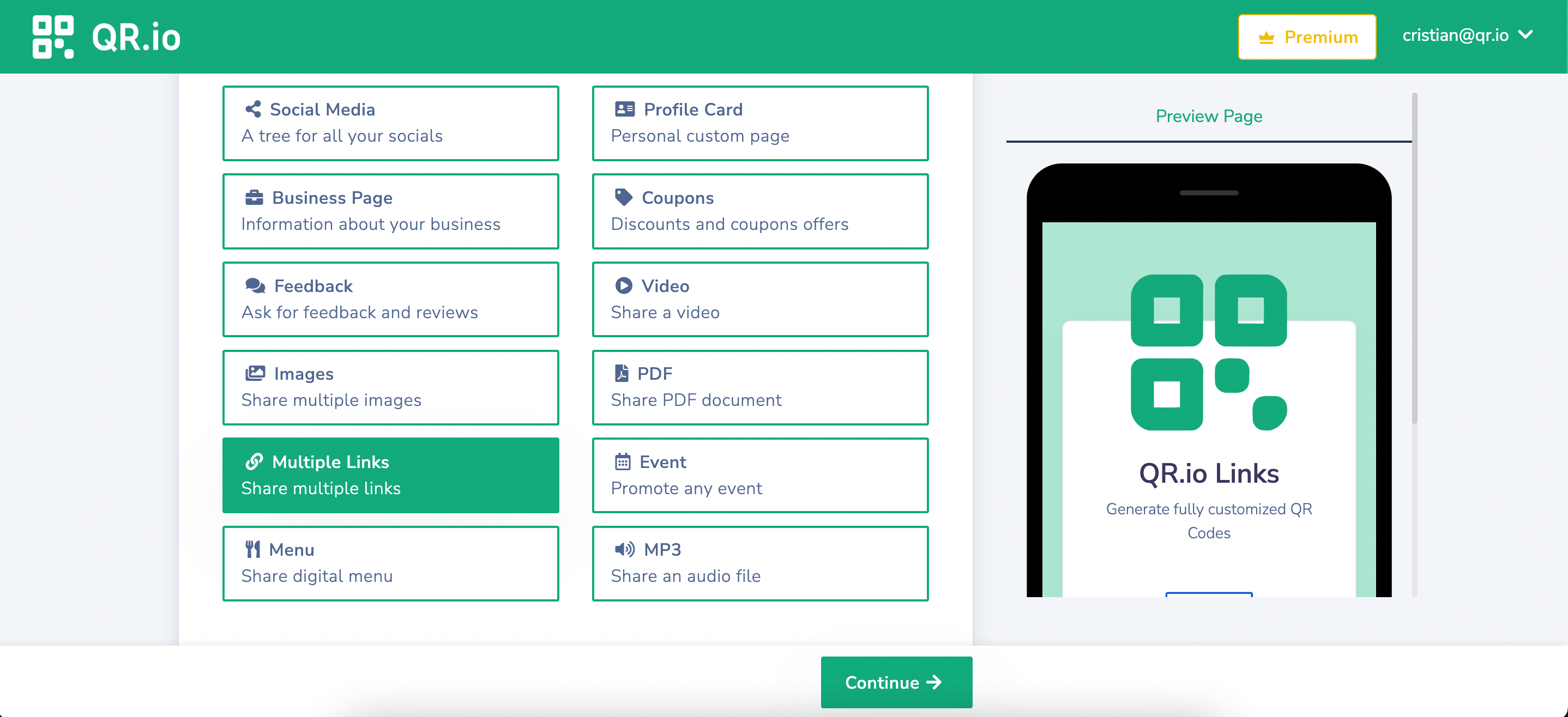 Choose Dynamic > Multiple Links and then click Continue.
Step 4. Change the page color and enter the links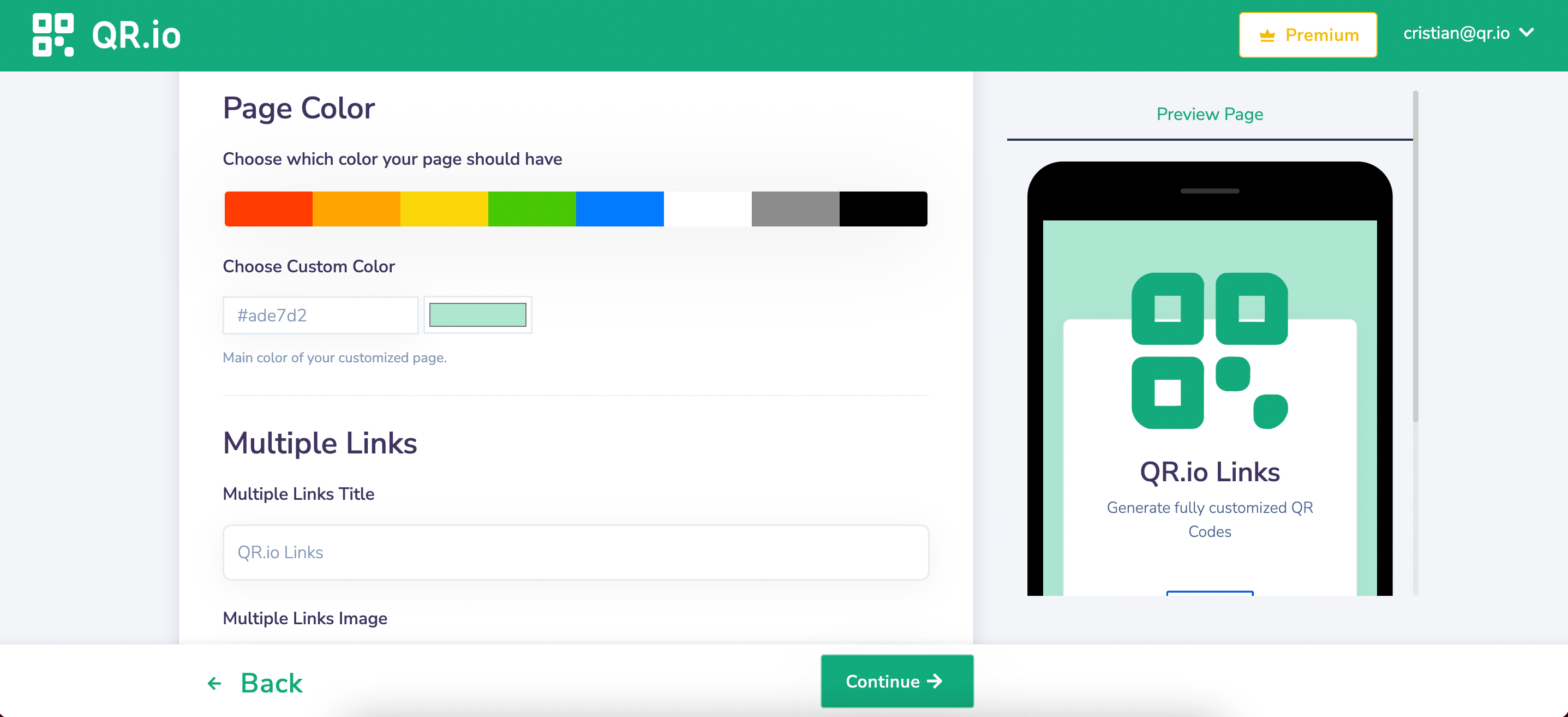 Our multi-URL QR code allows you to add several links. So, when you edit the page that contains the links and add an image to make it look smart, paste all the links you want your code to link to.
If you want to add more links, click + Add Link below. You can also add the title of every page —they will become buttons that users will click to access the links.
Step 5. Download your code

Once you're done, download your code in PNG or SVG formats, depending on your needs. PNG will be more suitable for smaller prints like flyers, and SVG will be perfect for large prints like billboards or banners.
Also see: QR Code PNG Format: How to Do It Right?
Step 6. Test your code
After a good QR code customization, you won't want to see that you've invested a good deal of money in enormous prints and attractive designs in a code that's not scannable or doesn't link to the intended information.
So, it's absolutely important that you test your QR codes. This can be done by printing a test code and testing it from different distances and under various lighting conditions.
Also see: How to Run a Proper QR Code Test, Easily and Effectively
FAQs
How to make a QR code for multiple links?
To create a multi-URL QR code, just follow these steps:
Open an account in QR.io
Click on + Create QR Code from your dashboard
Select Dynamic > Multiple Links
Change the page color and enter the links
Download your code
Test it
Are multi-URL QR codes dynamic or static?
Multi URL QR codes are dynamic on QR.io. This allows you to edit the embedded links as many times as you want, and track data such as the number of scans, the location, the device used, and the operating system.
This insight will help you make informed decisions when readjusting your marketing efforts to position your website, business, or product.
Wrap-Up
Our QR code solution will give you the enormous benefit of creating one single QR code for several links. This will save you a good deal of money in print and will give you unique features available in a dynamic QR code. Start your trial now and see for yourself!