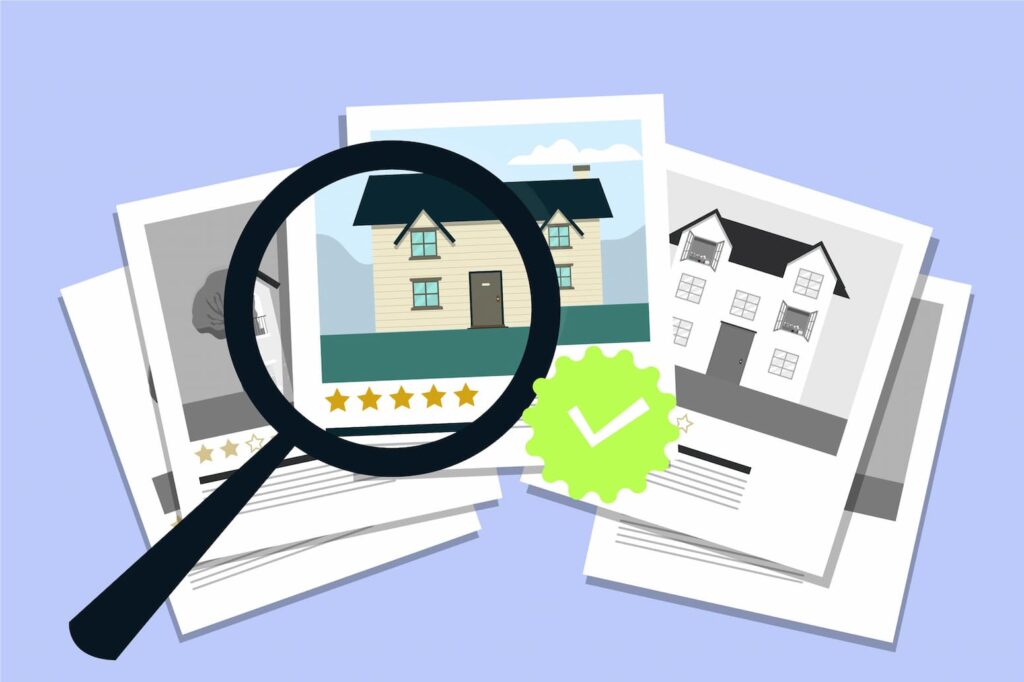 QR codes have become powerful tools in the real estate industry, helping any real estate agent innovate and enrich real estate marketing campaigns.
By seamlessly merging the physical and digital realms, QR codes facilitate instant access to property information, personalized experiences, and interactive tours.
When strategically integrated into your marketing arsenal, real estate QR codes can effectively captivate potential buyers, enhance lead generation, and elevate your real estate business in an increasingly digital world.
As you embark on your QR code journey, remember to embrace best practices and remain adaptable to emerging technologies that continue to reshape the real estate landscape.
In this post, you'll learn everything you need to know to promote your properties through QR codes, and how to get the best out of them.
Table of Contents
Understanding QR Codes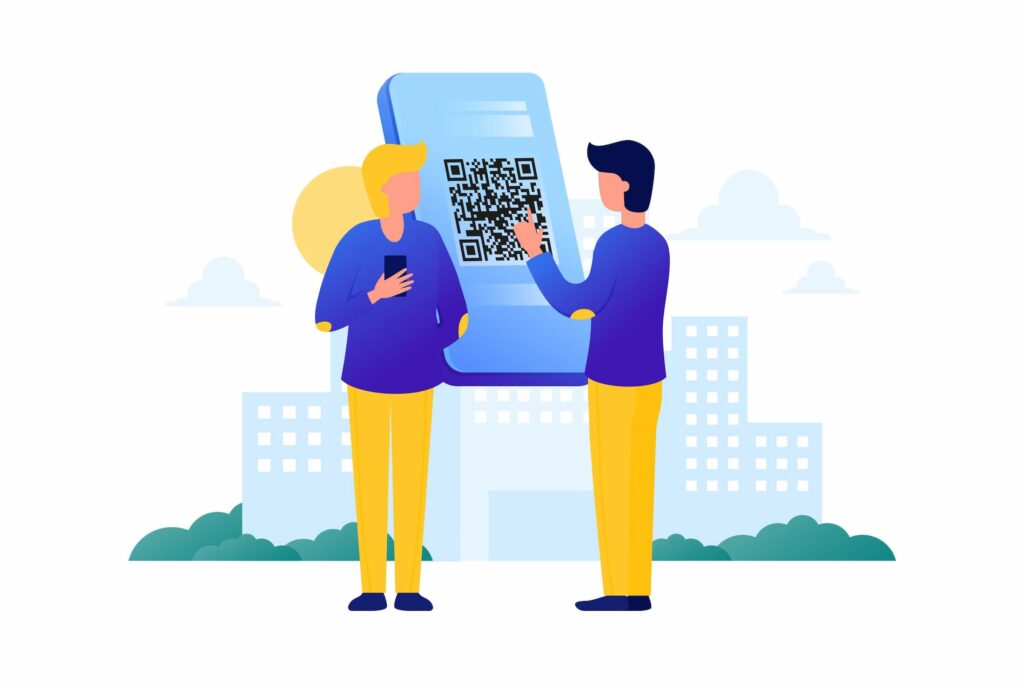 QR codes are two-dimensional barcodes that store information in both horizontal and vertical directions, allowing them to hold much more data than traditional one-dimensional barcodes.
They can encode various types of data, such as URLs, text, contact information, and more.
The most common usage of QR codes involves smartphones. By scanning a QR code with a smartphone's camera, users can quickly access the encoded information.
This seamless process has led to the widespread adoption of QR codes in diverse industries, including the competitive real estate market.
The Benefits of Using QR Codes for Real Estate Marketing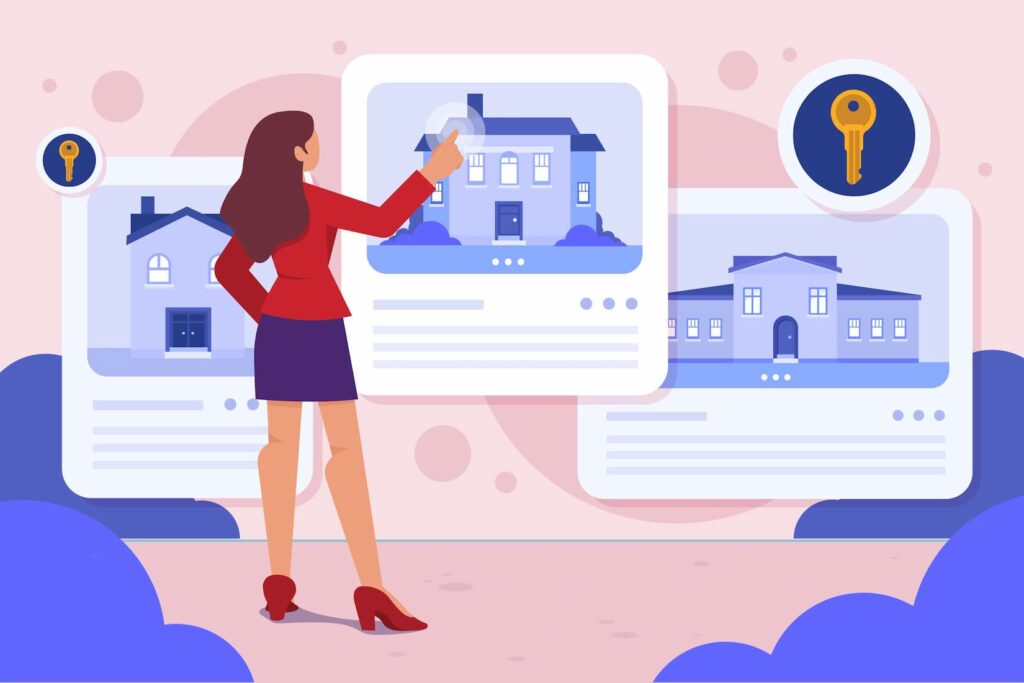 Using QR codes for real estate offers great advantages over traditional marketing methods. These benefits are mostly client-focused but also have a great impact on the work of real estate agents.
1. Instant access to property information
QR codes provide an immediate gateway to property information. By strategically placing QR codes on property signs, flyers, brochures, or even in print advertisements, potential buyers or renters can swiftly access detailed information about a property without manual data entry.
2. Interactive property tours
Virtual property tours have become increasingly popular, allowing potential buyers to explore properties remotely.
QR codes can enhance these experiences by linking to immersive 3D property tours or virtual reality walkthroughs. This not only saves time but also enables users to visualize themselves in the space.
3. Detailed property listings
Printed material often has limited space to provide comprehensive property details. QR codes can solve this problem by leading interested parties to an online landing page with complete information about the property, including specifications, high-quality images, videos, and even neighborhood information.
4. Lead generation and data collection
QR codes can be used to capture leads and gather valuable data. By directing users to a registration page before accessing exclusive property information, real estate professionals can collect contact details for follow-up. This data can be used to nurture potential leads and tailor marketing efforts.
5. Personalized experiences
Every property and potential buyer is unique. QR codes can be used to deliver personalized experiences by linking to content based on the user's preferences.
For instance, a QR code scanned by a family could lead to information about nearby schools and parks, while a code scanned by a young professional might emphasize the property's proximity to nightlife and entertainment.
6. Print-to-digital bridge
QR codes create a bridge between traditional print media and the digital world. Placing QR codes on physical marketing materials, such as property brochures or business cards, encourages a seamless transition from printed content to online engagement.
How to Implement QR Codes for Real Estate Marketing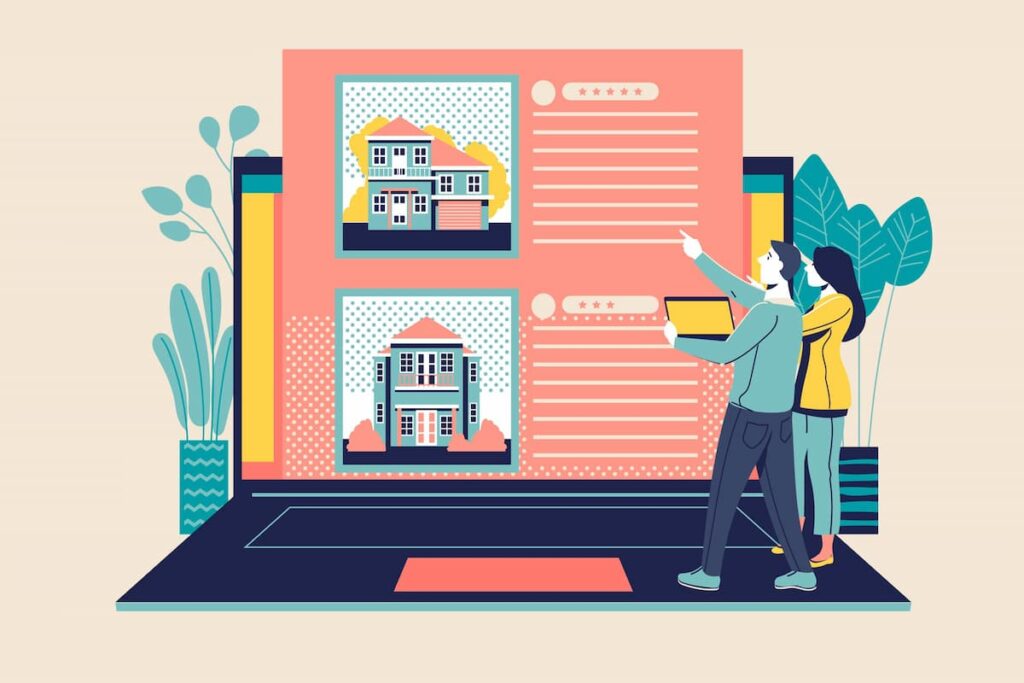 1. Share property listings and generate leads
Real estate agents can leverage the QR code for multiple links, and allow users to visit the property website with all the details and critical information such as price, location, photos, videos, etc.
These multiple URL QR codes are perfect for sharing property listings and specific properties on sale or for rent. Anyone with a smartphone or QR code scanner can scan the code and access these URLs in a flash.
With the same QR code, real estate agents can generate leads by adding a lead capture URL or page so potential clients can leave all their contact details.
2. Share property galleries
Real estate agents can use the QR code for photos to share full galleries of any property. As images are absolutely essential in the selling process, these QR codes will allow customers to connect to property visuals.
Also known as image QR codes, they are easy to use and allow full galleries to be downloaded later to any customer's device or Google Drive, and then be shared via other channels like social media.
3. Boost the visibility of your virtual tours
Design visually appealing flyers and brochures for your properties, and include QR codes that lead to virtual tours or detailed online listings. This encourages potential buyers to engage with the property on a deeper level.
You can use the QR for YouTube Video to promote virtual tours of any property. All users need is to scan the code with their smartphone and access a YouTube link that contains the virtual tour.
4. Drive potential buyers to listings on social media
If you promote your listings on social media, you can use the QR code for social media to connect them to virtually any platform —Facebook, Instagram, TikTok, Snapchat, and many more.
With social media QR codes, not only can users view the property and access all the information, but also engage with specific listings by commenting, sharing, or saving the specific post.
If they like what they see, real estate agencies can increase your followers in the space!
5. Share specific property location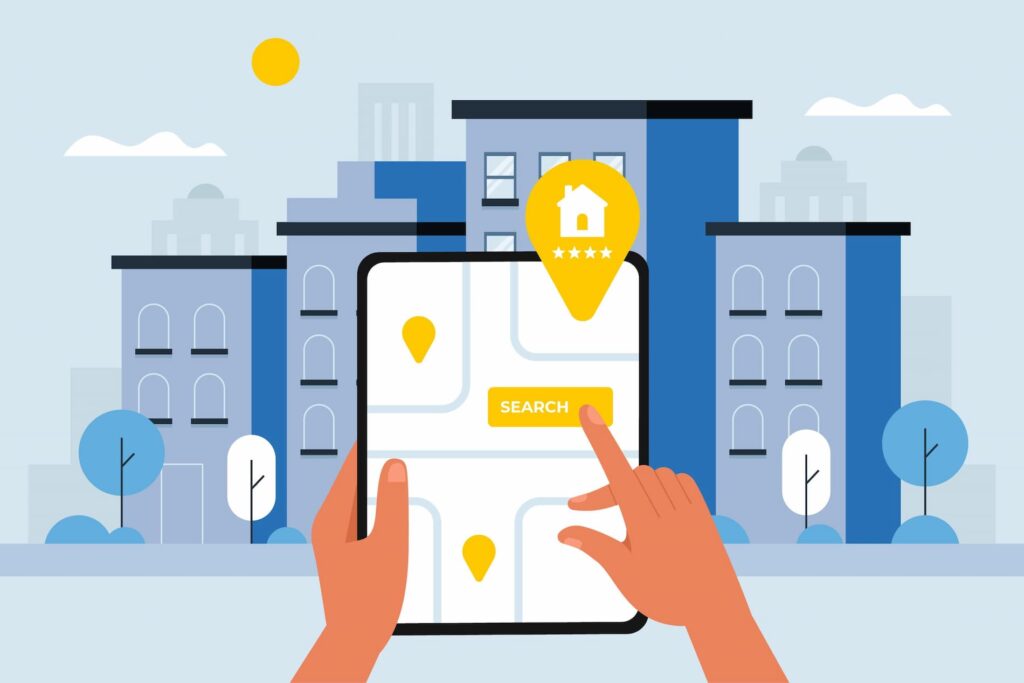 Visiting properties is sometimes a grueling task for potential buyers or renters. With a Google Maps QR code, you can conveniently share any property's exact location.
By scanning the code, users will access Google Maps with the URL containing the location and just tap "go" to start the trip to the home of their dreams.
With our QR code generator, you can also create a Waze QR code depending on your location app preferences.
6. Share your contact details in a virtual business card
Real estate agents can easily share their contact details with any prospective buyers via the vCard QR code. This code contains information such as name, address, phone number, email, and more.
The code allows you to share your contact details when you're not in the presence of any customer —all they need to do is scan the code and save the data to contact you at any time.
7. Allow for instant messaging with clients
Easily connect with prospective buyers or tenants via the WhatsApp QR code. Scanning the code will enable the messaging app, allowing them to write you a message with any inquiry.
This is particularly useful and convenient as it prevents users from saving the number on their phones manually. The chat window will open up instantly and they will be able to message you in a flash!
8. Share listings in other formats
If you want to share any listings or catalogs in PDF format, you can do so with the QR code for PDF. Users scanning the code will get a URL containing the document, which they can instantly save on their devices for future reference.
9. Easily invite for open-house events
Use the QR code for events to conveniently share open-house event details with anyone scanning the code. This will save you a lot of money for print and distribution, as just one event QR code contains all the event information for people to attend.
Best Practices for QR Code Usage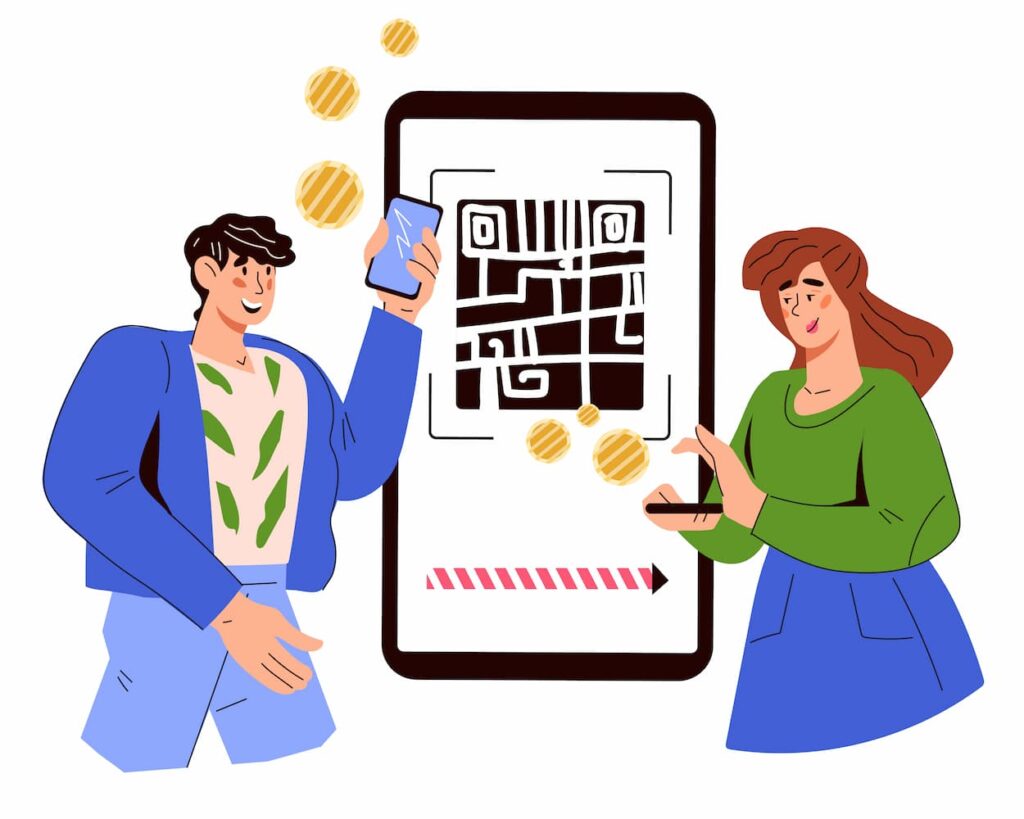 While QR codes offer numerous benefits, their effectiveness relies on proper implementation. Here are some best practices to consider:
1. Test Before Deployment
Before launching a campaign, thoroughly test the QR codes across various devices and scanning apps to ensure they work flawlessly.
2. Ensure Mobile-Friendly Content
The content linked to the QR codes, such as landing pages or virtual tours, should be optimized for mobile devices. A seamless mobile experience enhances user engagement.
3. Add a Clear Call-to-Action
Accompany QR codes with a clear call-to-action that informs users what they can expect by scanning the code. For example, "Scan to Take a Virtual Tour" or "Scan for Detailed Property Information."
4. Track Analytics
Use the tracking capabilities of the dynamic QR codes to monitor the performance. This data can provide insights into user engagement and help refine your marketing strategies.
5. Maintain Relevance
Regularly update the content linked to your QR codes. Outdated information can frustrate users and diminish their trust in your marketing efforts.
Dynamic QR Codes vs Static QR Codes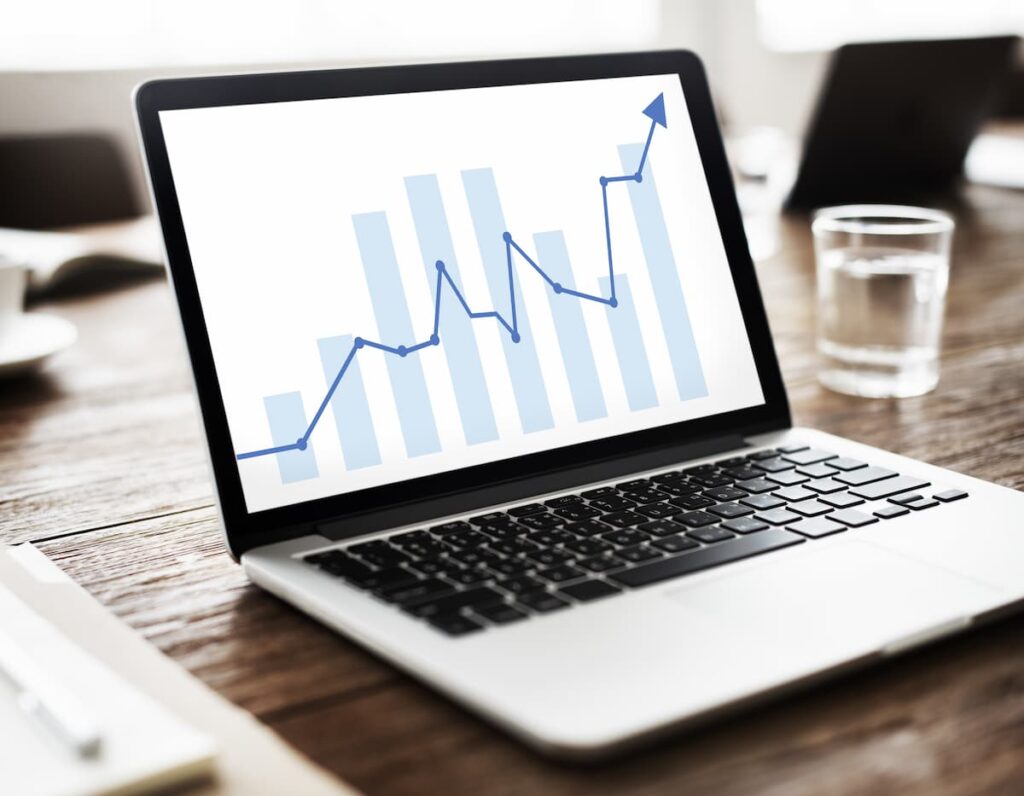 When creating QR code campaigns for real estate, it is important that you mostly use the dynamic QR code. This code allows to edit all the information as many times as needed and track the number of scans, devices, and locations to measure engagement.
This spares you the task of creating a new QR code every time and allows you to save costs in your real estate marketing strategy.
Our QR codes for real estate are all dynamic, except for the WhatsApp QR code, which is static and cannot be edited. Static QR codes are still as reliable as their dynamic counterparts, but cannot track scanning data.
Wrap-Up
Using free QR code generators like QR.io will help you market your properties effectively and innovatively. The sheer variety of QR code types and functionalities, and the unique features of dynamic QR codes will help you boost your real estate business and your work as an agent.