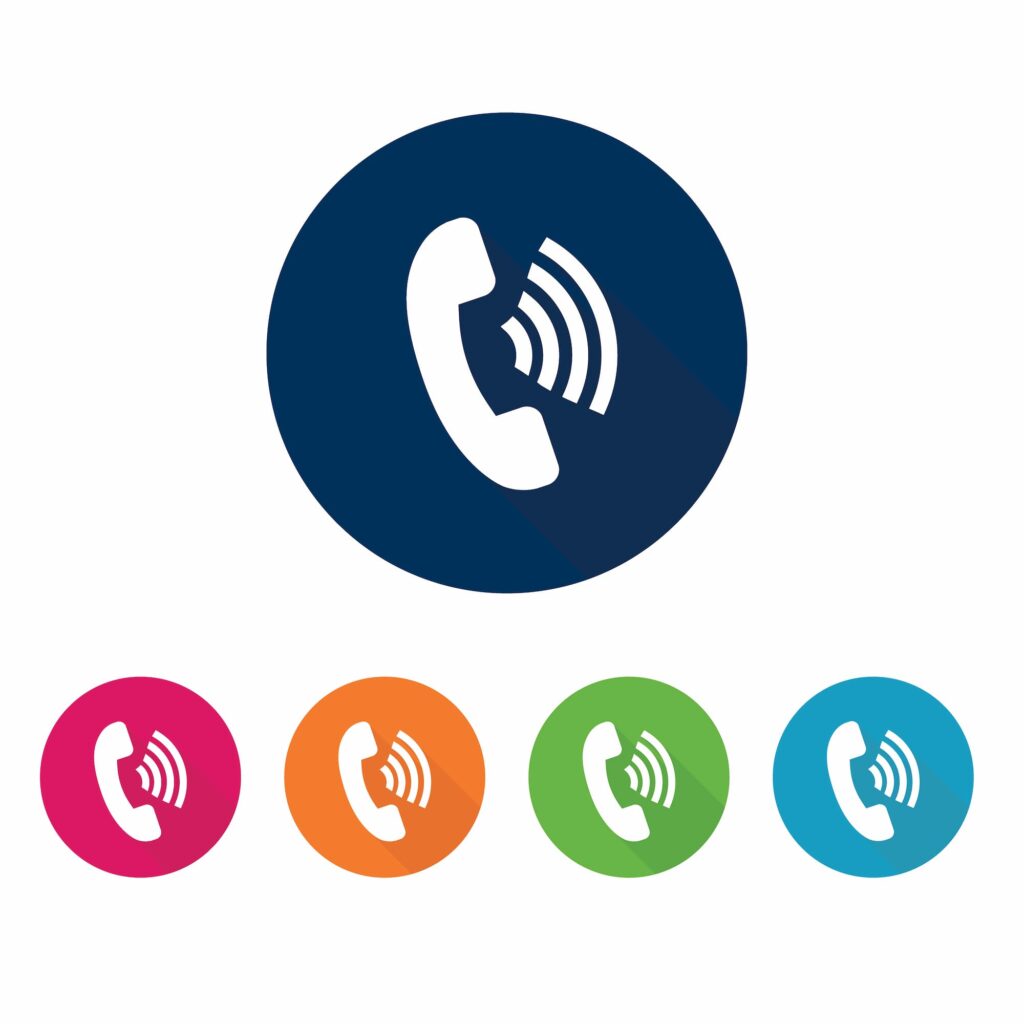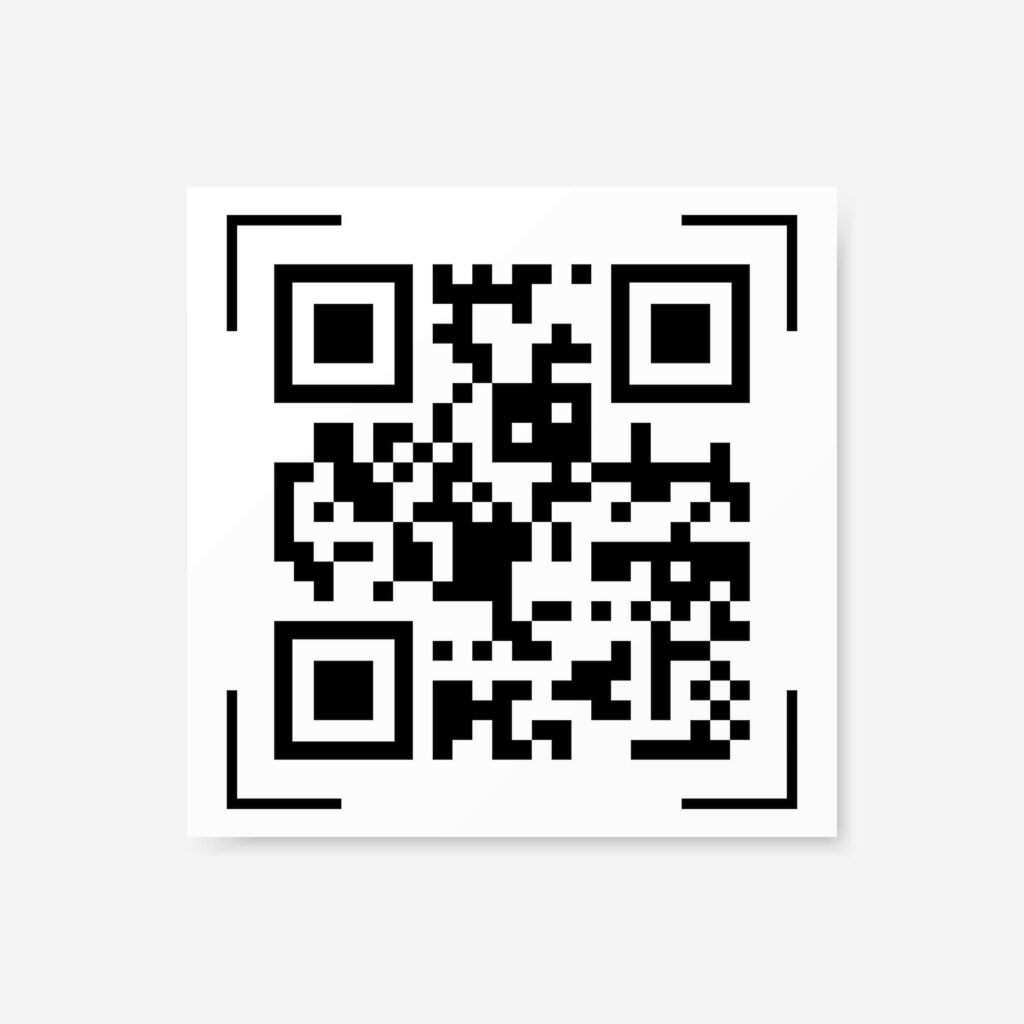 A QR code for calls is the most practical way to initiate a phone call. The scan-to-call feature has great advantages for your customer service and sales efforts!
The use of QR codes is bound to increase exponentially in the next 3 years. People are using QR codes for pretty much everything, including making phone calls without the need to type the number on their mobile devices.
And you need to seize this outlook by incorporating QR codes for phone calls.
Table of Contents
What Is a Phone Number QR Code?
A phone number QR code is a type of QR code that lets you call specific phone numbers. When you scan a QR code for phone calls with your smartphone camera or a code reader, a notification with the embedded number will appear at the top of your Android or iOS screen.
Once you press this notification, the phone will dial such a number —if the number is on your contact list, it will appear with whatever name you saved it.
Also see: How to Make a QR Code for a Google Form
Why Use a Phone Number QR Code
Scan-to-call feature
If you're running a business and you want to let customers call you without typing the number on their phones, this QR code is the way to go —this is perfect to contact customer service or contact phone numbers.
The scan-to-call is pretty convenient when your prospects are on the run and don't have time to either type the number or memorize it to call later, say at a busy place like a subway station or in the street —they only need to scan the QR code to place the call.
In case of emergency, anyone can just scan the code to connect with the police, the fire department, or to call an ambulance.
Improve your marketing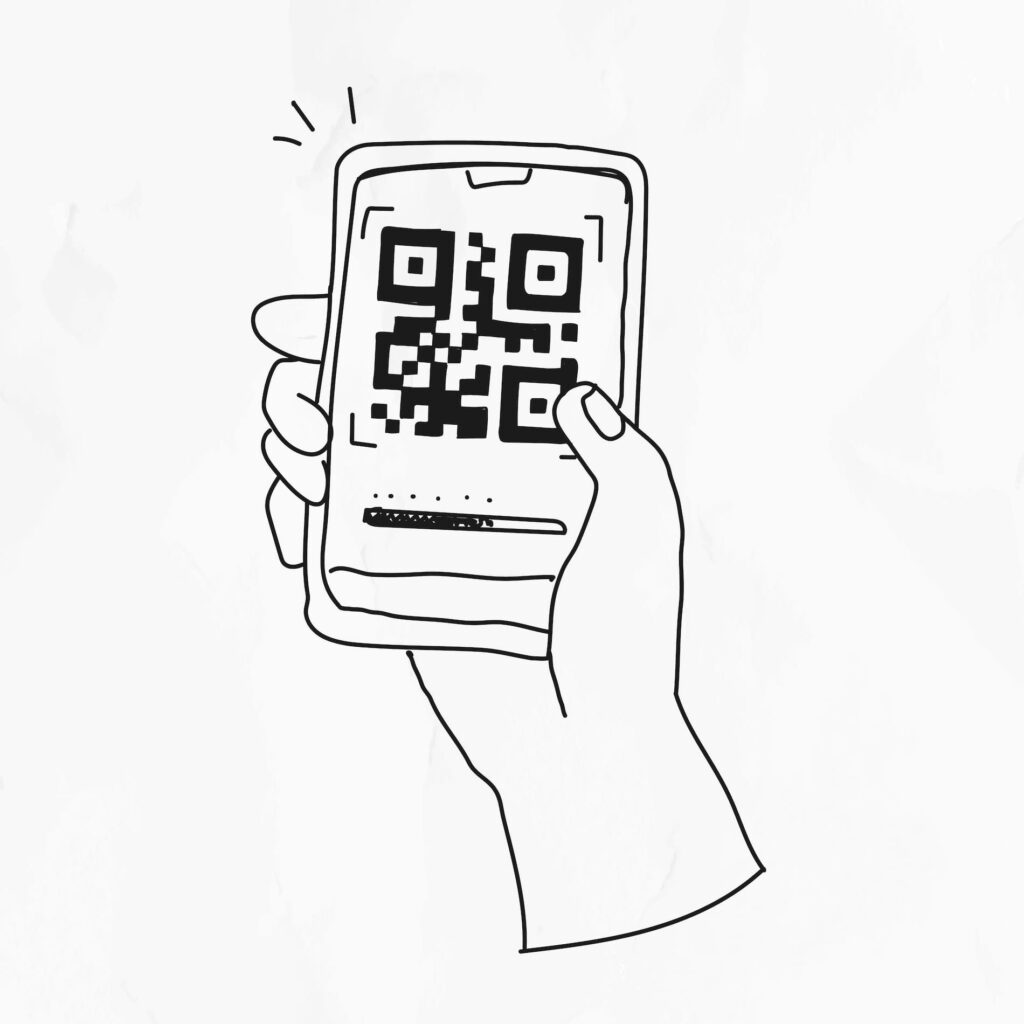 Placing a QR code for calls on print materials —posters, banners, etc— together with a call-to-action will prompt your prospects to get in touch to learn more about your product, service, or event —making it convenient for them to contact you.
This approach is also on the other end of cold calling and it will leverage your lead generation efforts, as people who call you will be easier to convert into clients.
If you're a real state agent, a sales executive, or a customer service specialist, you'll be greatly benefited from these types of QR codes.
Also see: Create a QR Code Tag for Your Pet and Recover It
Boosted reach
QR codes are the perfect device to erase the gap between print and the online world. You can use them in both realms for great benefit to your marketing reach, allowing your prospects to connect with your brand in a flash.
One other key advantage is that QR codes arouse interest, due to their digital functionality and innovative design. People engaging with QR codes find them attractive in physical spaces, even more, due to their customization capabilities.
How to Create a Phone Number QR Code with a QR Code Generator
Step 1. Go to QR.io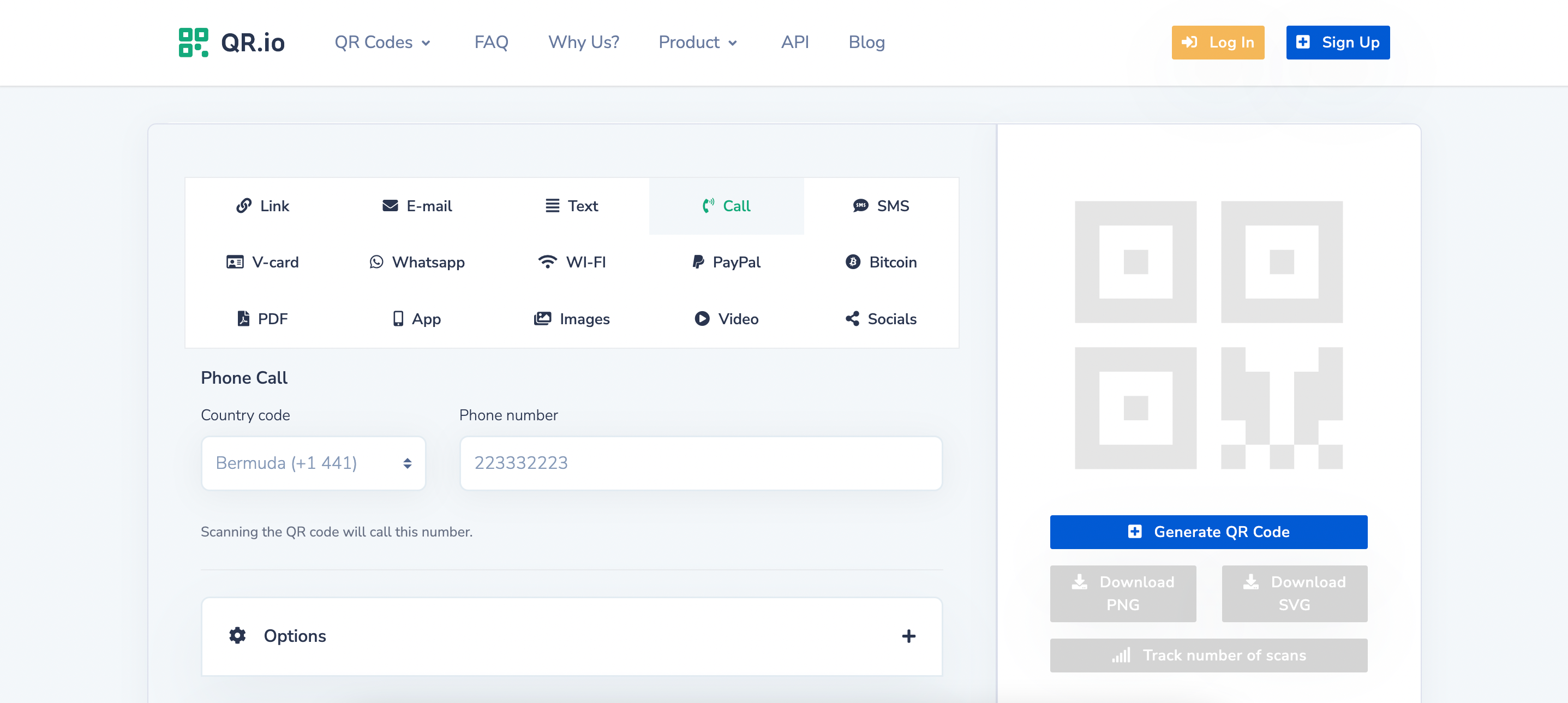 QR.io allows you to create QR code for phone calls. Just go to QR.io and select Call, then enter the country code and the phone number.
Step 2. Options, logo, and frames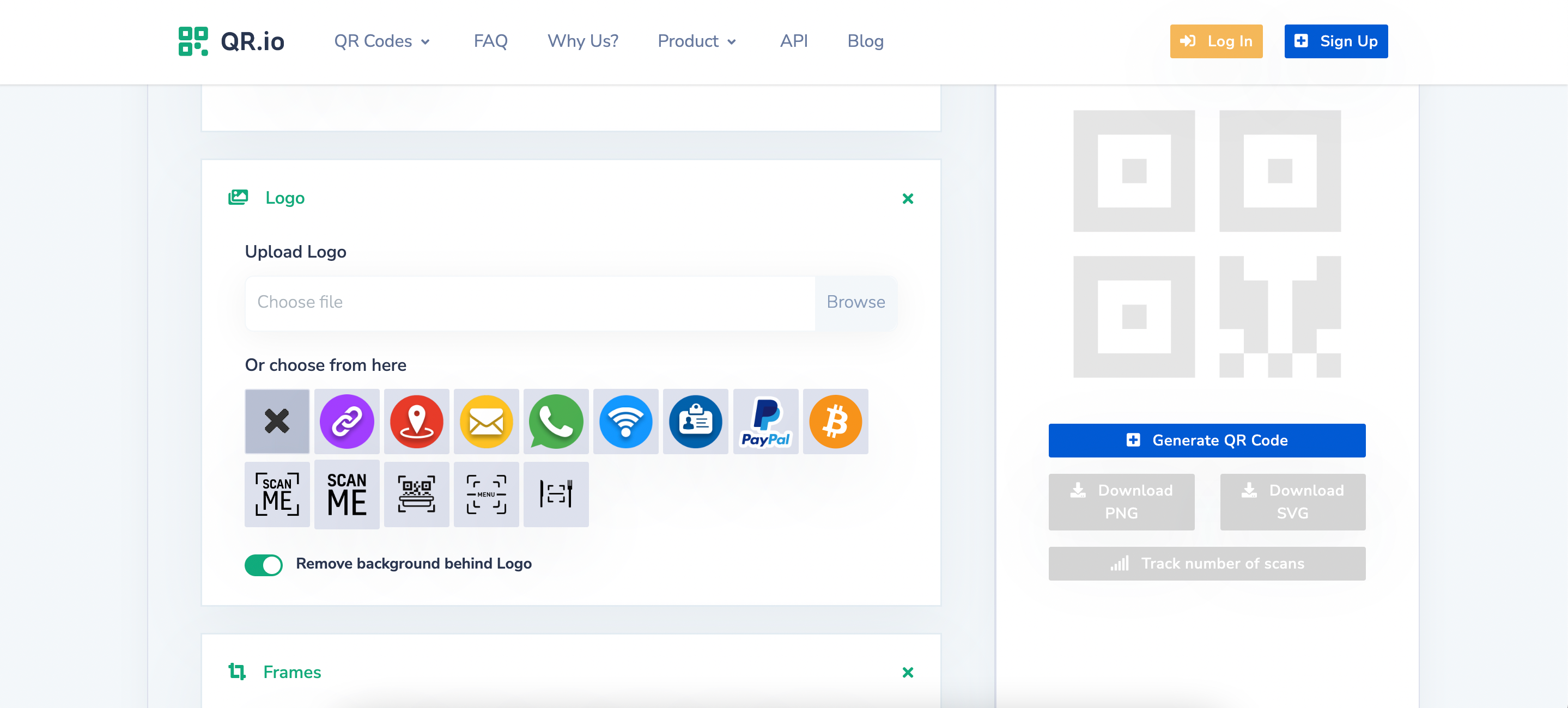 Customize your code by changing the color and the shape. Then, feel free to add a logo or an image from your device, and add a frame to make it stand out.
Step 3. Generate your code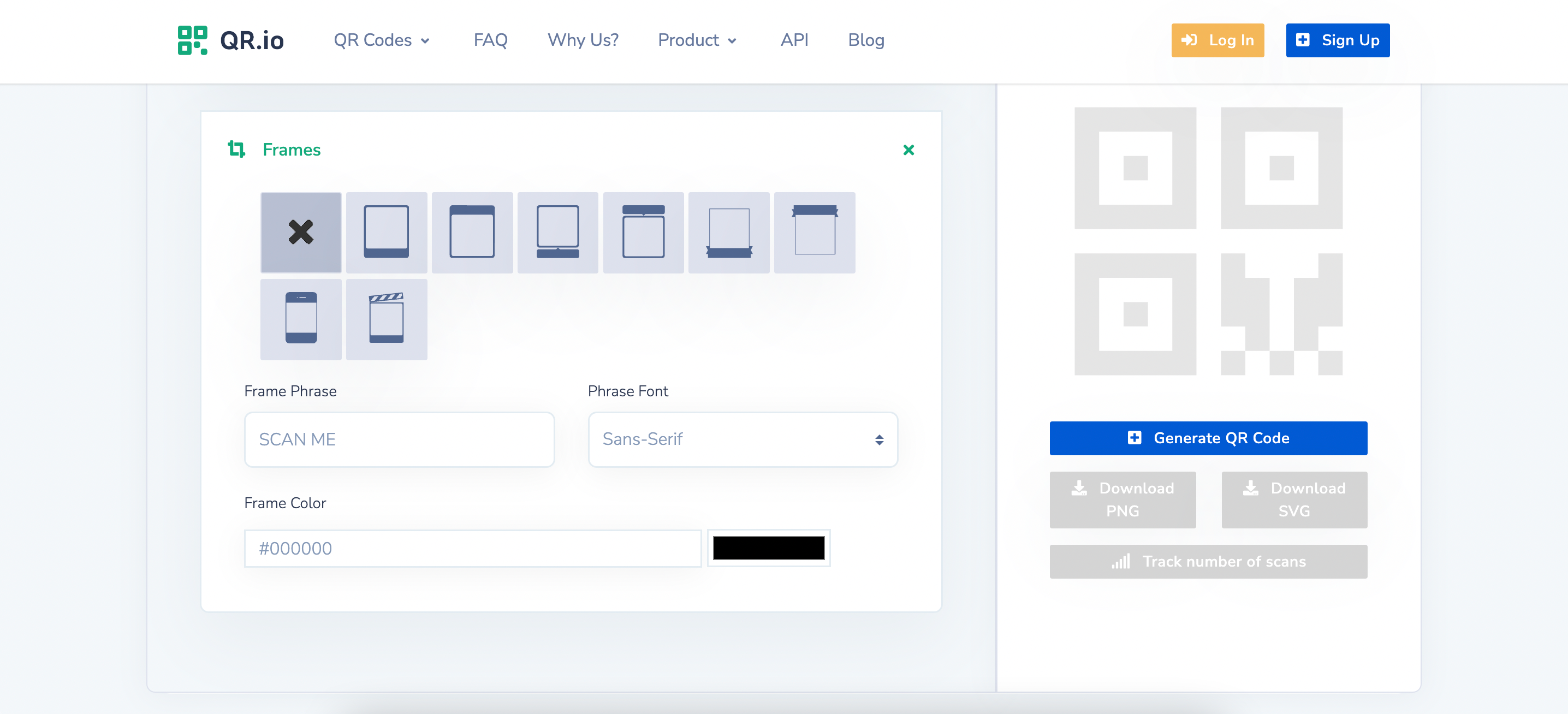 Once you've customized your code, click Generate QR Code on the right —this is the preview where you can see how your code looks. Then, click Download PNG or Download SVG, depending on the format of your choice.
Step 4. Create a QR.io account
To be able to download your code, sign up for the 7-day trial and get the most out of your recently-created QR code.
FAQs
Why create a phone call QR code?
QR codes for phone calls will allow anyone to scan and dial your phone number in a flash. This is perfect for marketing campaigns or to allow prospects to enquire about your products or services.
Can I add a number from any country in the world?
Indeed you can. QR.io has a list of all country codes available, and you can add either a landline or a mobile number. Be wary of call charges and of your operator's ability to connect to any number.
Wrap-Up
Phone number QR codes let people make a call in a flash without the need to type the number on their devices. This is perfect for your marketing and sales efforts, and customer service. So, feel free to create a QR code to connect your clients and prospects to your hotline!