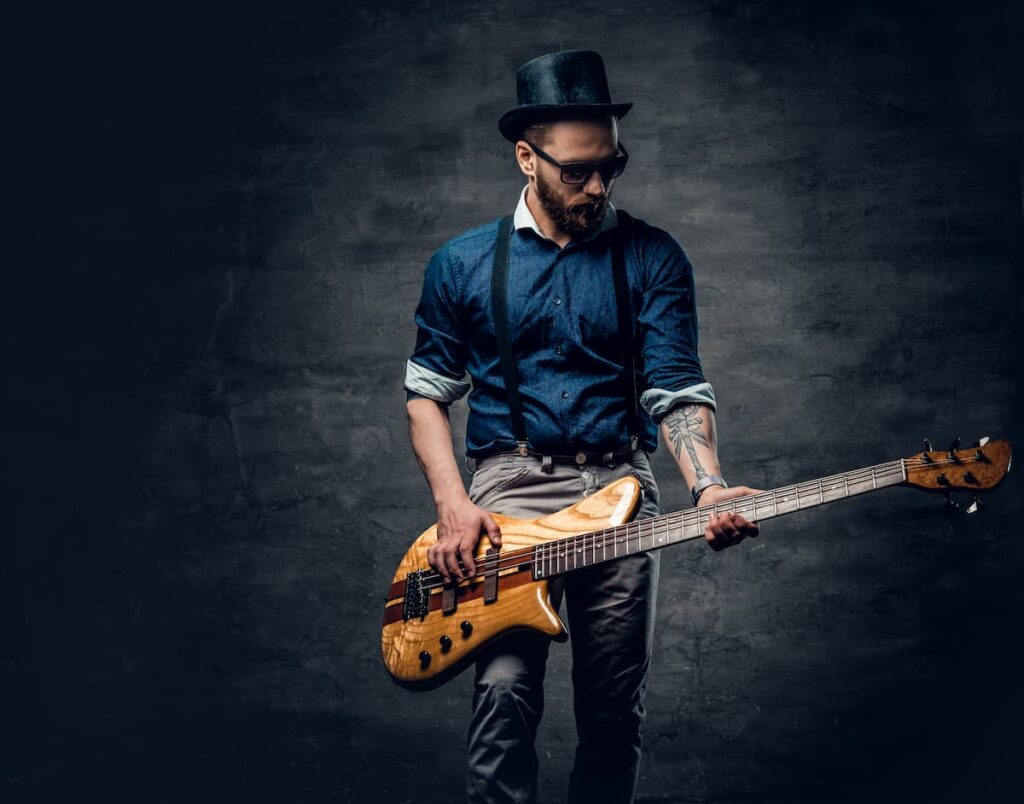 Music QR codes are a fantastic alternative to promote your talent. This is how to create them and get the best out of them.
As a musician, you have several choices to promote your beloved creations: Social media channels, Spotify, sending a press release to specialized websites, a YouTube video, and more.
But QR codes are an innovative way to promote your songs and will help you to connect the best of the offline and online realms, boosting your reach, and getting your audience to know your talent on the spot.
Yes, with QR codes you can leverage your promotion activities and track the number of scans and their location so that you can make adjustments to your strategy.
This is how they work!
Table of Contents
QR Codes for Music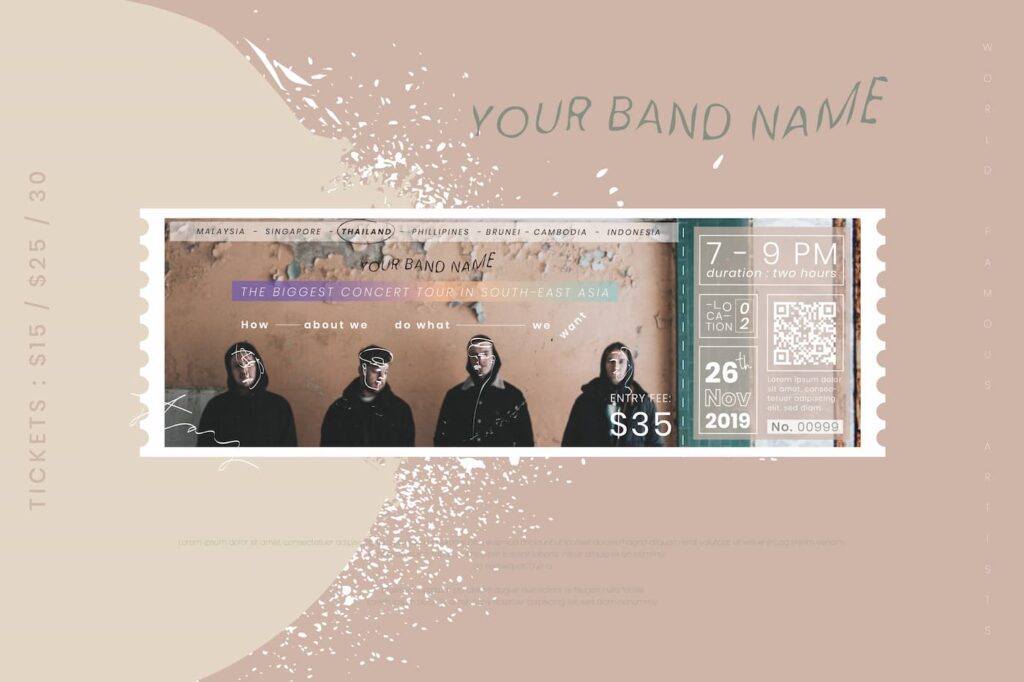 A QR code for music is an audio QR code that contains an MP3 file, which users can access after scanning the code with a QR code scanner app or their smartphones.
As a musician, you can use QR codes to do the marketing of your material, as the MP3 song is embedded in the QR code as data. On the fan side, they can have free access to the material directly and reproduce it on any browser —whether it be on an Android or iOS device.
The QR code can be customized with a logo or any visual material accompanying your release —an art cover, for instance— as well as a call-to-action that prompts your audience to download the song or buy it, depending on how you choose to treat your material.
Promote Your Music
With QR code generators, you can complement your marketing efforts with a QR code of your own. There are several benefits when using music QR codes.
Increase the number of reproductions
Sharing your audio file via other media can be a bit tedious. Generally, it requires a link that people need to type or search for, which can be a deterrent.
A music QR code allows them to access your material in a flash and start reproduction on the spot.
Offline and Online Marketing
You can bolster your online efforts by linking them to the offline realm. If you print QR codes for music on a promotional poster, you'll take potential listeners to the material on their smartphones.
This will give you the chance to occupy real-life promotional spaces like cafes, restaurants, theaters, and more, so you can leverage the number of people getting to know your art.
Also see: Posters with QR Codes: How to Boost Your Offline Marketing
Track the number of people interacting with your songs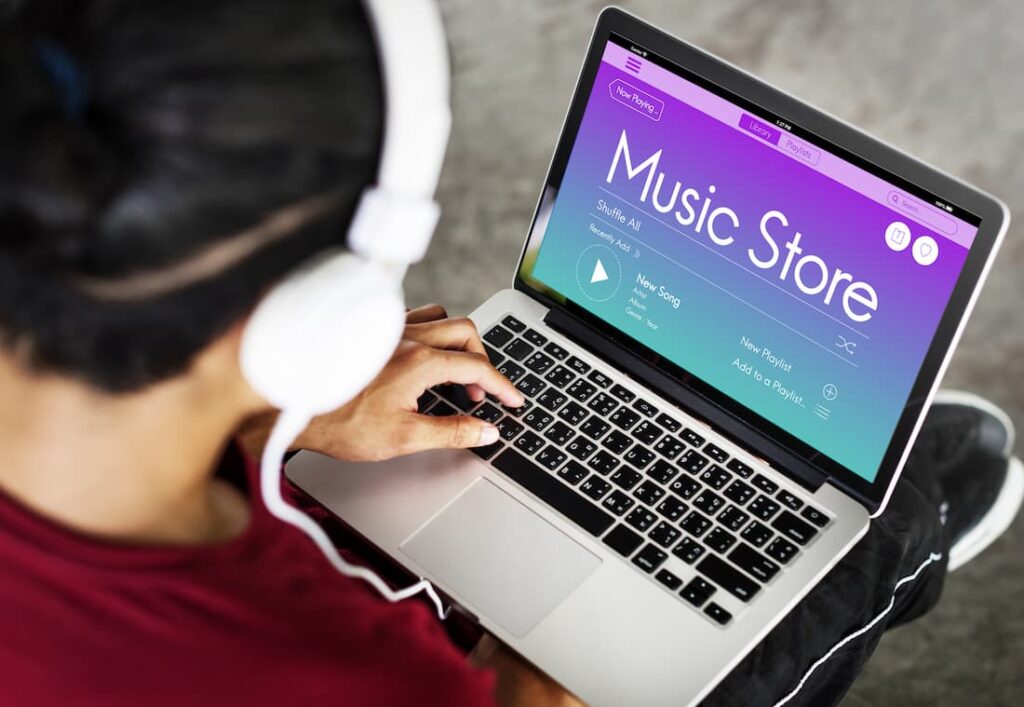 If you choose to create a dynamic QR code, you will have the immense opportunity to receive critical data in terms of the number of scans, the location, the operating system used, and more.
This is a unique feature that will help keep track of your promotional efforts and will give you the option to retarget or make adjustments when needed in order to increase the number of interactions.
Static vs Dynamic MP3 QR Codes
QR.io offers you the unique features of a dynamic QR code under a subscription. This is so because the code also gives you the chance to change the data contained therein, in case you want to change the song or choose to promote a new version.
Dynamic QR codes require a premium subscription as the benefits are no ordinary thing when compared with static QR codes.
The latter doesn't offer tracking capabilities, and in case you want to change the data you will have to create another code. This is something far from ideal if you are going to use the code on any printed material —you would have to print it all over again.
Also see: Static vs. Dynamic QR Codes: When to Use Either?
How to Create Music QR Codes with a QR Code Generator
You can generate your own dynamic QR code to promote your music on QR.io. Just follow these simple steps.
Step 1. Open a QR.io account

To create dynamic QR codes for music and enjoy the enormous perks, you must sign up and start the 7-day trial. Do so by clicking on Sign Up on the top-right side of the home page.
Step 2. Click on +Create QR Code from your dashboard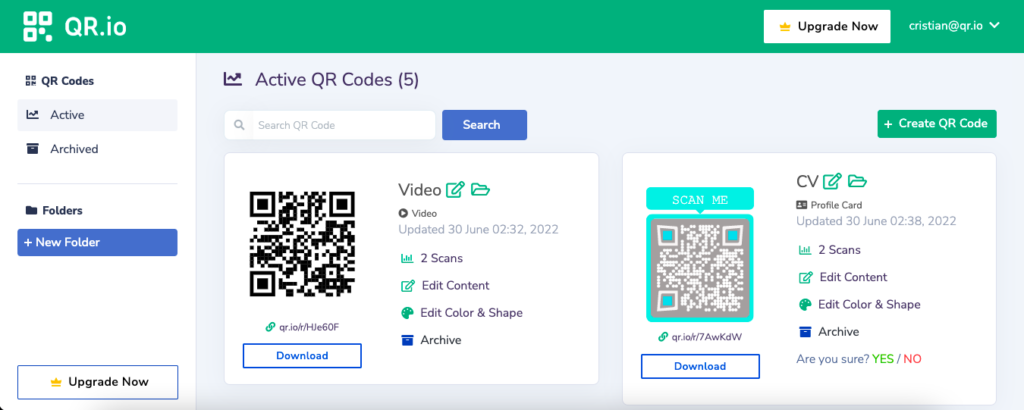 Click on the +Create QR Code button on the right-hand side of the dashboard to start the creation process.
Step 3. Select Dynamic > MP3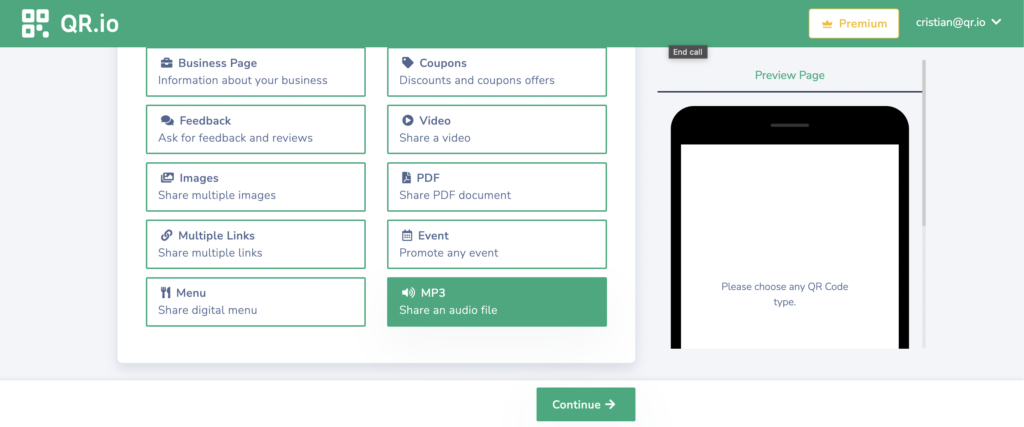 Choose Dynamic > MP3 and click on Continue below.
Step 4. Enter the song information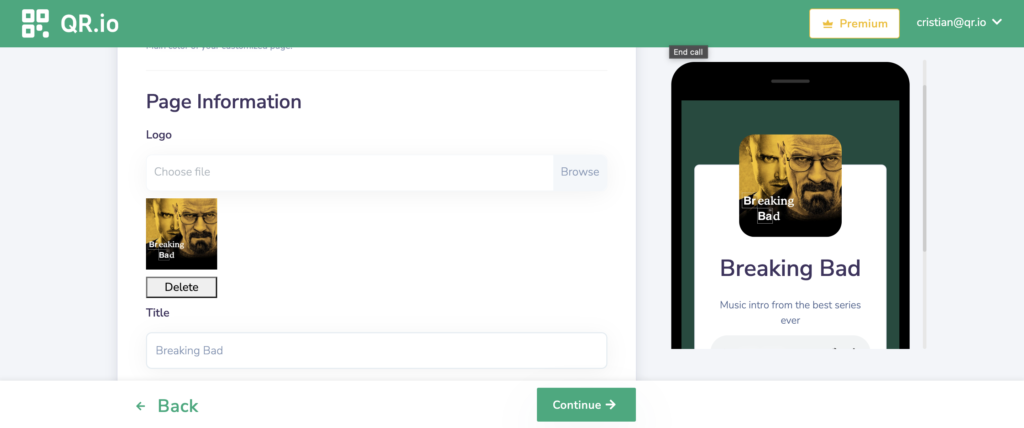 In this step, you can customize the page's color and must enter all the relevant information including logo, title of the song, description, a call-to-action, and upload the MP3 file. When you're done, click on Continue.
Step 5. Customize your code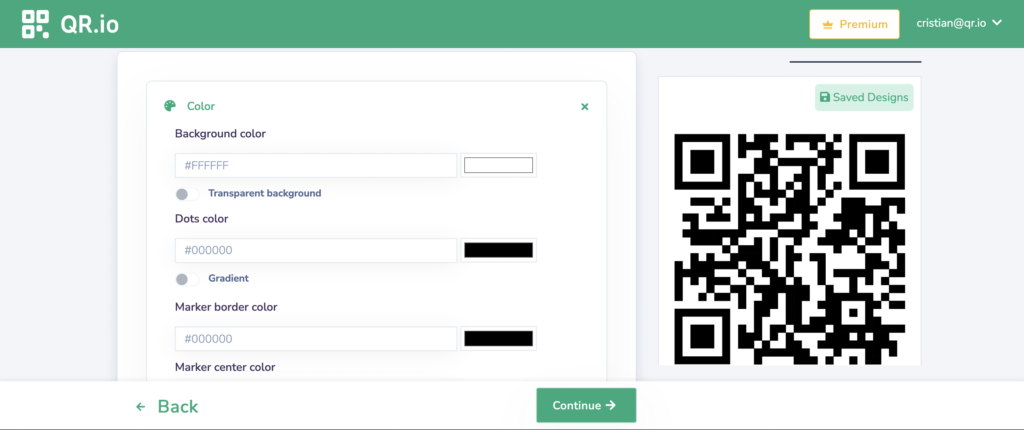 Spice up your music QR code by changing the pattern, the color, and adding an image, logo, and a frame, then click on Continue.
Step 6. Download and test your code

Once your code is finished, it will appear in the dashboard. From there, you can download it in PNG and SVG formats, depending on the use. Then, test the code by scanning it from various distances.
To create an Apple Music QR code, just follow the steps above but choose Website URL QR Code and paste the link to any Apple Music material.
Promote Your Music Videos
QR codes also allow you to carry out some complementary marketing actions like promoting a music video, if you have created one and provided it is available on YouTube.
To do this, just go to the QR.io generator and create a YouTube QR code that will link directly to the visual material.
Also see: What Is a YouTube QR Code and How to Create One Yourself
Boost Your Social Media Fan Base
To grow your fan base, you can create a social media QR code with which you can share all your socials. To do this:
Open a QR.io account.
Click on +Create QR Code from your dashboard.
Customize the color of your code and enter the link to all your socials —Instagram, LinkedIn, Facebook, Twitter, and many more.
Add a logo, a call-to-action, and a frame.
Export your QR code.
FAQs
How to create a QR code for a song?
It is as easy as creating any QR code on QR.io. Just create an account, start the process from the dashboard by clicking +Create QR Code, customize color and enter the information, add frame, call-to-action, and logo, and export in the format of your choice!
How to test a QR code
To test your QR code, check for the following elements:
Distance and format
Lighting conditions
Scanning devices
Internet connection
The right data
Wrap-Up
Sharing your beloved art via QR codes adds up a big notch in terms of offline/online marketing. Supporting this strategy with YouTube QR codes and with social media QR codes will help you promote your music video and increase your fanbase —both, great supporting activities to promote yourself as an artist.