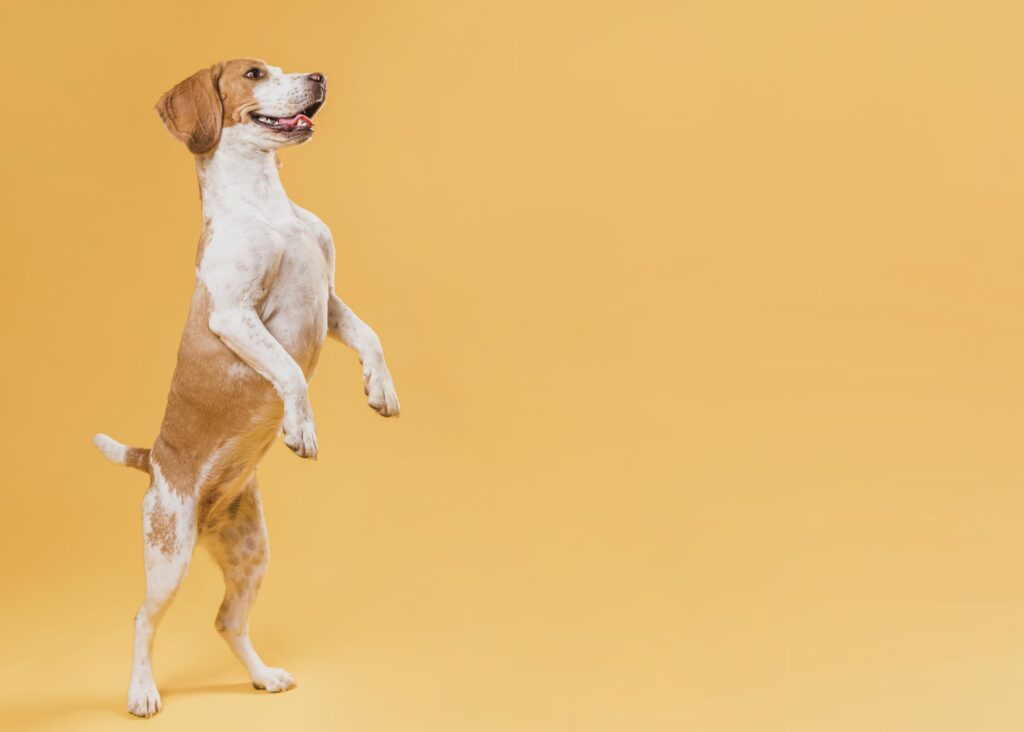 Losing your dog or cat is very distressing. Luckily, you can create your own QR code tag to increase your chances of recovering them. This is how!
According to American Humane, almost 10 million pets are lost in the US every year. Out of that number, only 15% of dogs and 2% of cats return to their owners via animal shelters.
Today, dog and cat tags are available to avoid this situation, and many of them are sold at pet shops and animal shelters with customized designs and made of different materials.
However, QR code tags are an absolutely innovative way to recover your pet. Do you want to know why and how to create one of these tags yourself? Keep reading!
Also see: QR Code for Photos: The Easiest Way to Share Your Images
Table of Contents
What are QR Code Tags and How to Use Them on Pets?

QR code tags have become very common for data sharing. In travel, for instance, a QR code for tags —or an asset tag— allows travelers to recover their luggage in case it gets lost.
Tactically placed in suitcases, airport or airline staff scanning the QR code will be able to retrieve your contact details and get in touch with you.
In this case, the QR code will serve as a virtual card —profile card— to which you can all the information such as:
Name
Address
Mobile phone number
Email
This same concept can be applied to pets. By using a pet label with a QR code, anyone who finds your lost dog or cat will be able to scan the code and access all this data to get in touch with you immediately. They can do so by calling your number, sending a message, or via email.
QR codes can be scanned like an asset tag with a barcode. They link to any URL, image, audio file, social media profile, PDF file, and much more data. They can be applied in business and marketing.
Dynamic vs Static
Although not for free, dynamic QR codes offer great functionality for pet tags. They have the following benefits that will allow you to surpass any standard printed tag that you can buy at the nearest pet shop:
All the information embedded in the code can be edited: contact details, URL, image, and more
You can track the location (city) of the scan
You can track the number of scans
You can see what device was used
On the other hand, static QR codes cannot be edited and do not offer the tracking abilities of their dynamic counterparts.
So, when you create a tag with a QR code dynamic will always be the way to go. Why? Let's have a look.
Also see: Static Vs Dynamic QR Codes: When to Use Either?
Benefits of QR Codes in Pet Tags
More information available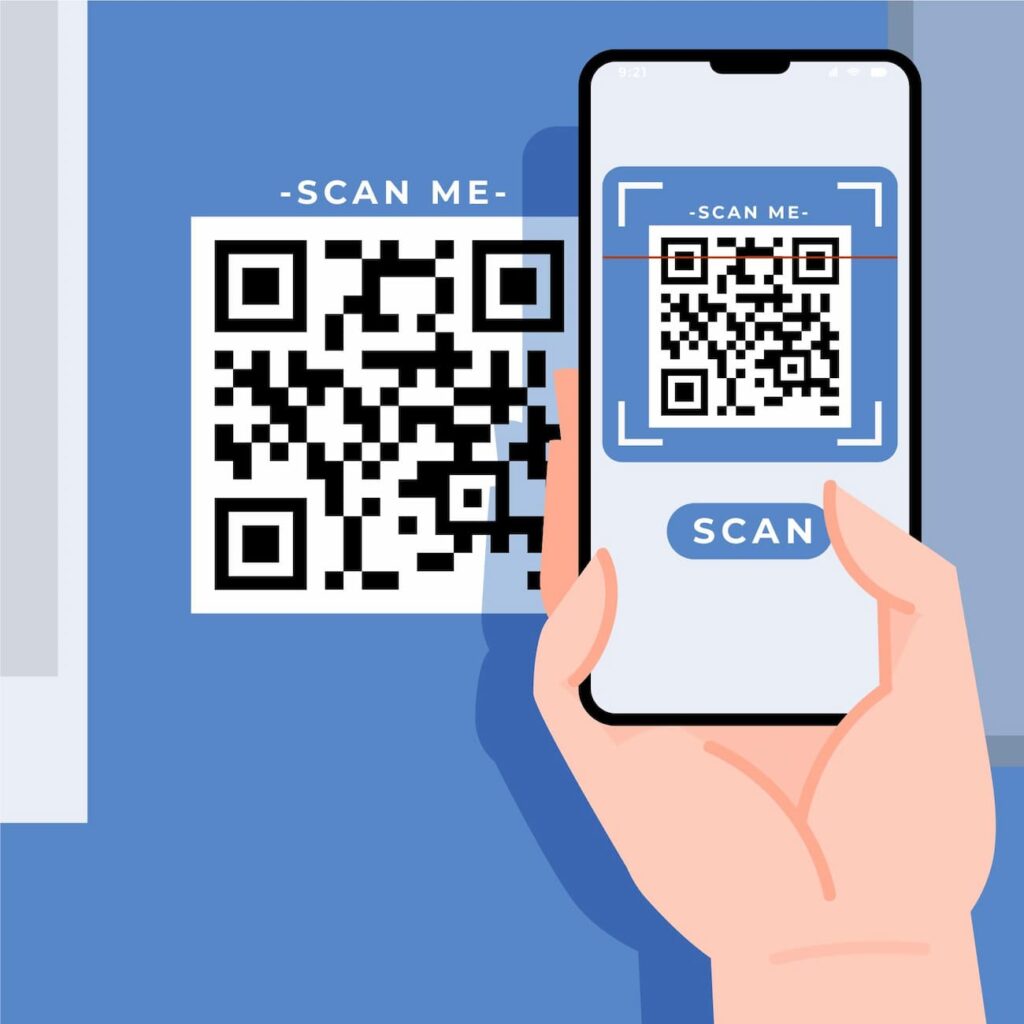 When ordering pet tags online or buying them from your nearest pet shop, they have limited space to put your contact details.
To be able to put your name, address, phone number, email, and any other information that you consider key, the tag would have to be too big.
Whereas with a QR code, you can include all of this information and print the QR code in a suitable size that will fit your pet's build.
Customizable and editable
A dynamic QR code will allow you to edit the embedded information as many times as you need. This is perfect in case you move to another home.
If you know you won't be available during a period of time —such as holidays— you can enter a friend's or a family member's contact details so they're the ones to take care of the situation.
Size versatility
Since the QR code in the tag will be scanned from a short distance, you can print the code in a small size so it fits your pet like a glove. Large dogs like German Sheppards, Labradors, and even Mastiffs can use a larger QR code so it is visible.
If you have smaller dog breeds like Boston Terriers, Yorkshires, and Poodles, you can print the code proportionally and still be able to enter all the information that you cannot include in a regular tag.
Customizable
Tags for dogs come in several designs, and so do QR codes. If you create a Q code for a pet tag, you can change the color, and the pattern, add a call-to-action, and even include an image to make it more attractive and stand out.
With QR codes, you can be creative and change the design as many times as you want —something you cannot do with print tags as you would have to buy a new one every time.
How to Create a Tag with a QR Code
The Profile Card QR code on QR.io is best suited for pet tags. These are the steps to create one.
Step 1. Open a QR.io account

To create a dynamic Profile Card QR code and enjoy the tracking and editing capabilities to find your pet, you must sign up and start the 7-day trial. Do so by clicking on the Sign Up button on the top-right side of the home page.
Step 2. Click on + Create QR Code from your dashboard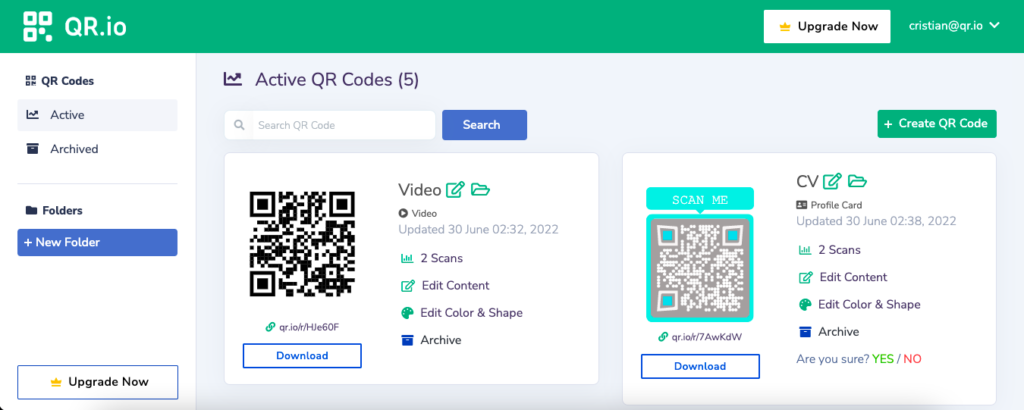 To start creating your code, click on the + Create QR Code button on the right-hand side of the dashboard.
Step 3. Select Dynamic > Profile Card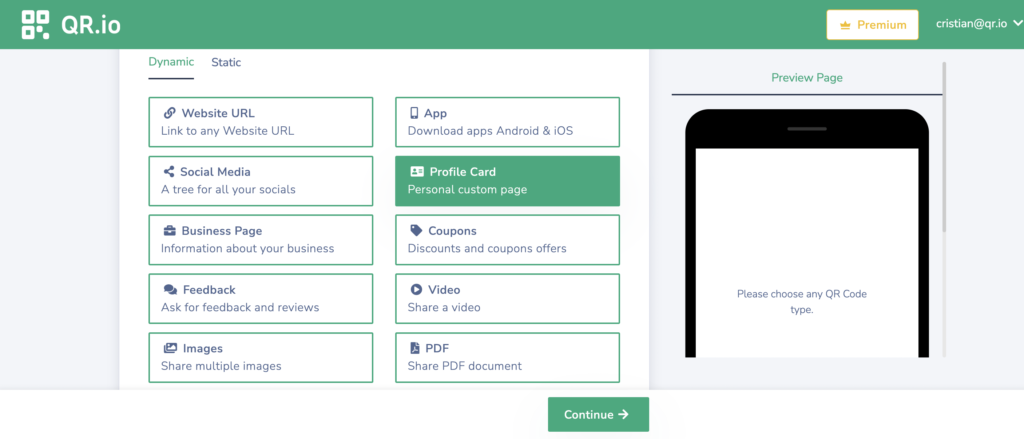 Choose Dynamic > Profile Card and click on Continue below.
Step 4. Enter your contact details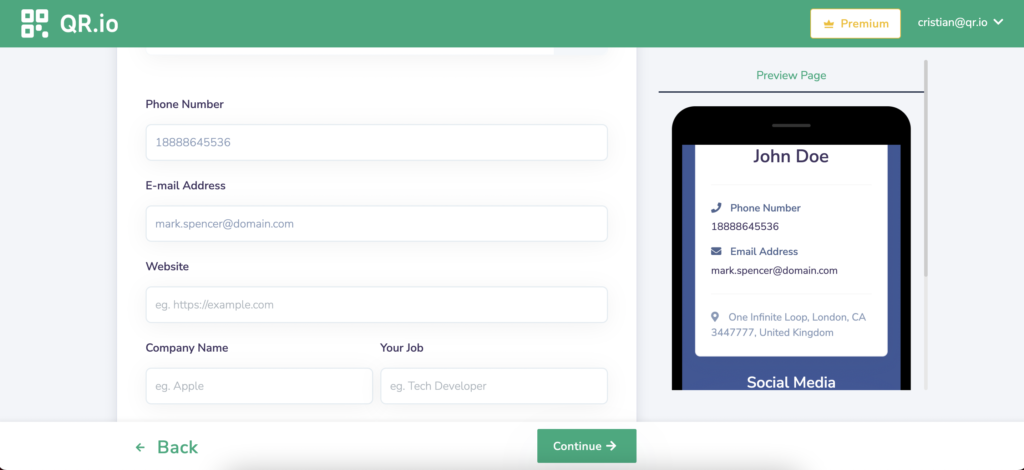 Type all the contact information that is relevant such as name, address, phone number, email, and even social media channels if you see fit. Customize the code by adding an image with the dog's name!
Step 5. Save and download

Once you've customized the code and added all the contact details, click Save to return to your dashboard. There, you'll see your recently-created QR code, which you can also edit later.
Step 6. Print on paper and test your code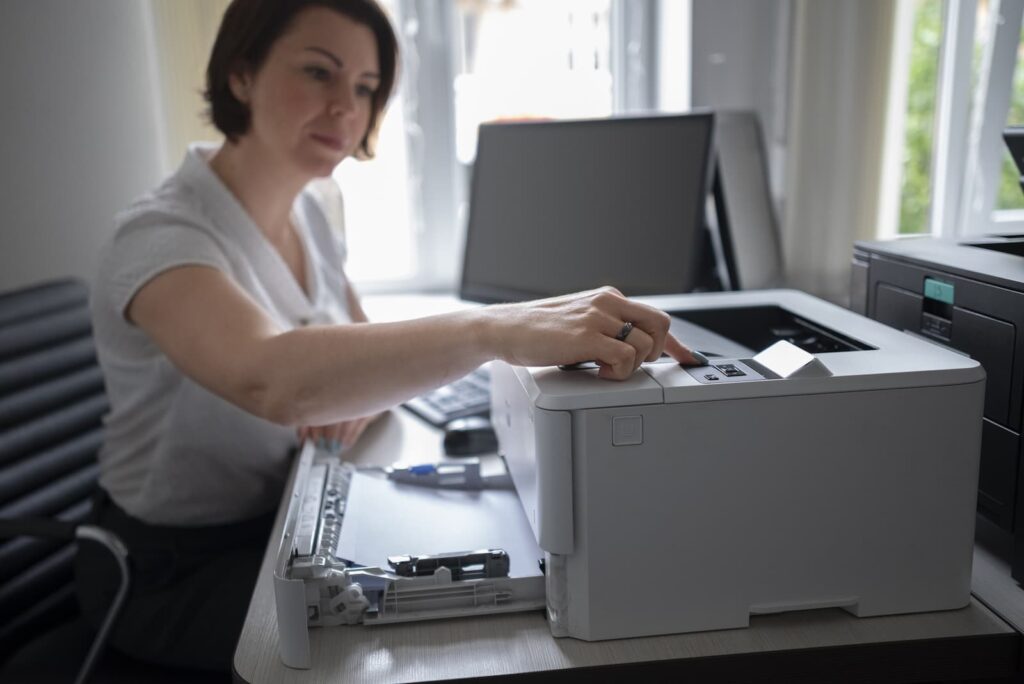 Never forget to test your code. This is especially important when creating QR codes for small-size dogs, the codes need to have good contrast and be scannable. In terms of design and customization, less is more, so try to not get too creative to the point where your code doesn't work!
Step 7. Have your code laminated
A plastic lamination will be perfect to protect your code from splashes and dirt —common occurrences when you have a pet. You can pierce the laminated code on one end with a perforating punch, and use a strap to bind it to your pet's collar.
Since QR codes are squared-shaped, you can slant them to make them look more pet friendly!
FAQs
Can I create my own pet tag with QR code?
Indeed you can. To do this, use the Profile Card QR code and enter all the relevant information so that anyone who found your dog can contact you or someone else you trust. You can customize this code, add an image and a call-to-action, and have laminated.
Wrap-Up
QR codes can be used in several ways including for pet tags. QR.io allows you to create customized QR code for tags with tracking capabilities, which will help you find your beloved pet quickly and hopefully safely!