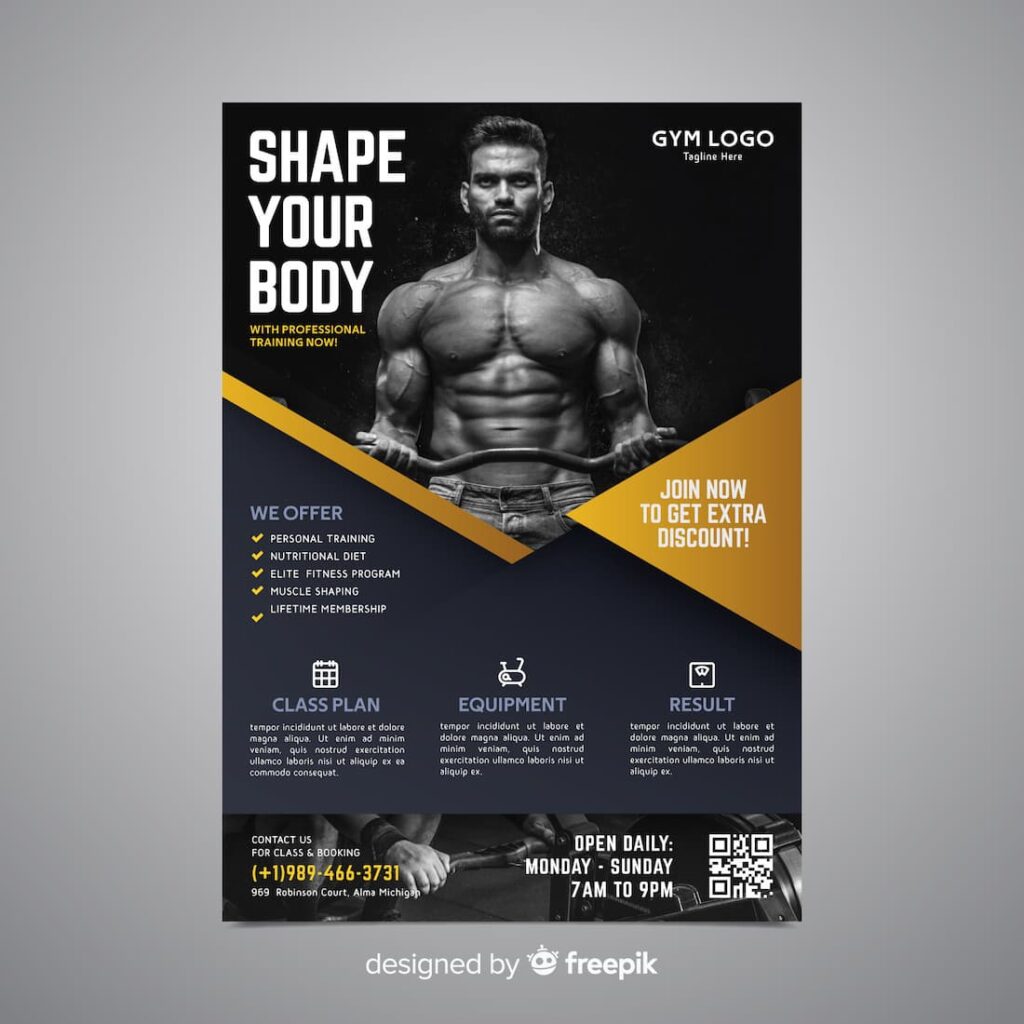 Posters with QR codes offer you the chance to move from offline to online marketing in a breeze. Boost your campaigns and track performance by adding a QR code to your billboards!
Posters are still a killer marketing tool to advertise products, events, discount promos, etc. From clothing stores, coffee shops, event venues, and lobbies, their visual impact draws customers' attention and gives your message massive exposure.
But with the advent of digital technology and the growth of time spent online, posters need a bit of a push to serve their purpose. And the enabler is QR codes.
So, what are the benefits of using QR codes on posters and how can you take your offline marketing campaign to the online realm with great benefits to the business?
Table of Contents
Using Posters with QR Codes
QR codes on posters are the perfect marriage of offline and online marketing. You can never underestimate the sheer power of a poster's visual appeal and massive reach, with the possibility to connect a customer with information they could never access on printed material.
Now, think of those users sharing that information on social media!
Including a QR code in a poster will magnify its powers, which you can use at any restaurant, coffee shop, or event venue.
Given the enormous versatility of QR codes, you can link to e.g. a business page to get them closer to your brand, your Instagram account to gain more followers, or a payment platform to enable purchases.
Also see: How a QR Code for Instagram Can Further Your Business
Why Posters with QR Codes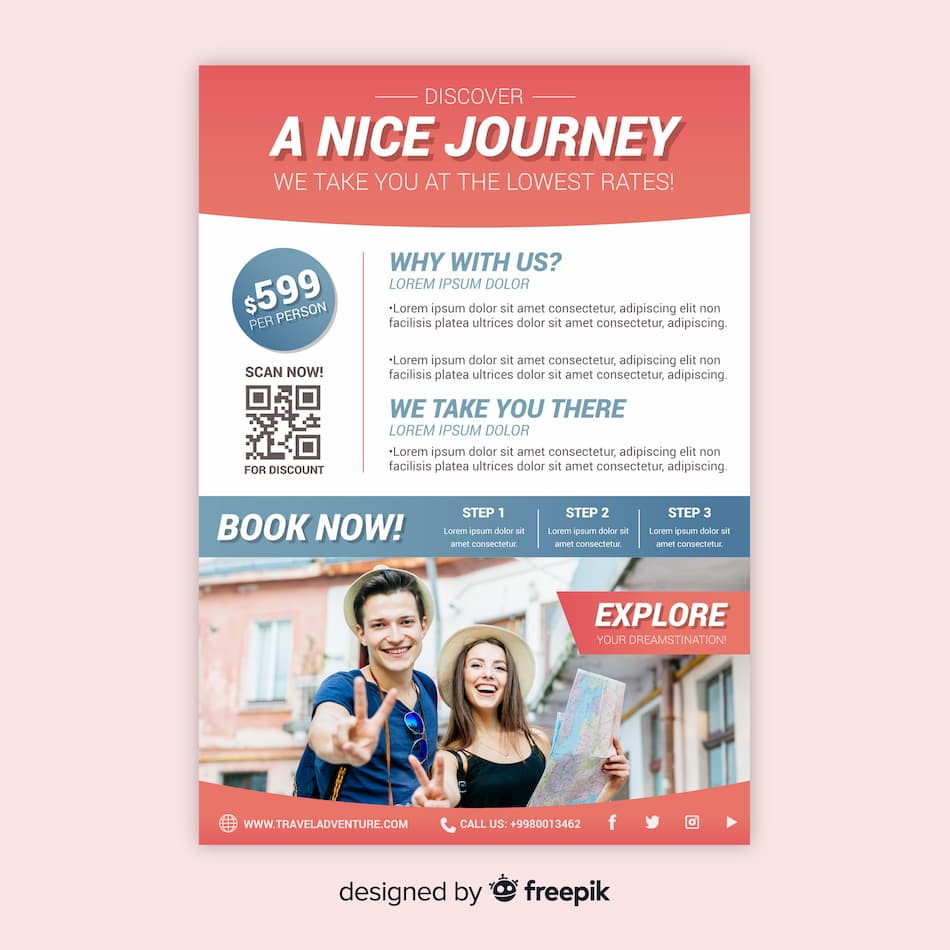 Bridging the gap between offline and online marketing
One of the greatest benefits if you use QR codes in your poster campaign is giving your offline marketing efforts some killer online presence.
Posters tactically placed in high-traffic areas and sporting a customized QR code with a logo and a call-to-action will connect your prospects to the content of your choice.
Scanning a QR code on a poster will allow people to open the embedded information and return to it as many times as they want —this is especially useful in those high-traffic areas like train stations where users are on the go.
If you choose a dynamic QR code —whose information can be changed as many times as you need— you can keep the same poster while adjusting the information in the code. Even better, you'll be able to track the number of scans, the device used, and the location to manage your campaign.
Also see Static Vs Dynamic QR Codes: When to Use Either?
Spice up your poster design
Yes! Since QR codes are customizable —you can add a logo, change the color and the pattern, and include a lively call-to-action— they can complement your poster or make it stand out to grab people's attention.
You can also give the QR code a protagonist role within the poster design and use it as a central device to attract looks. There are thousands of examples of cool QR code designs for posters to draw inspiration from!
Leverage your strategy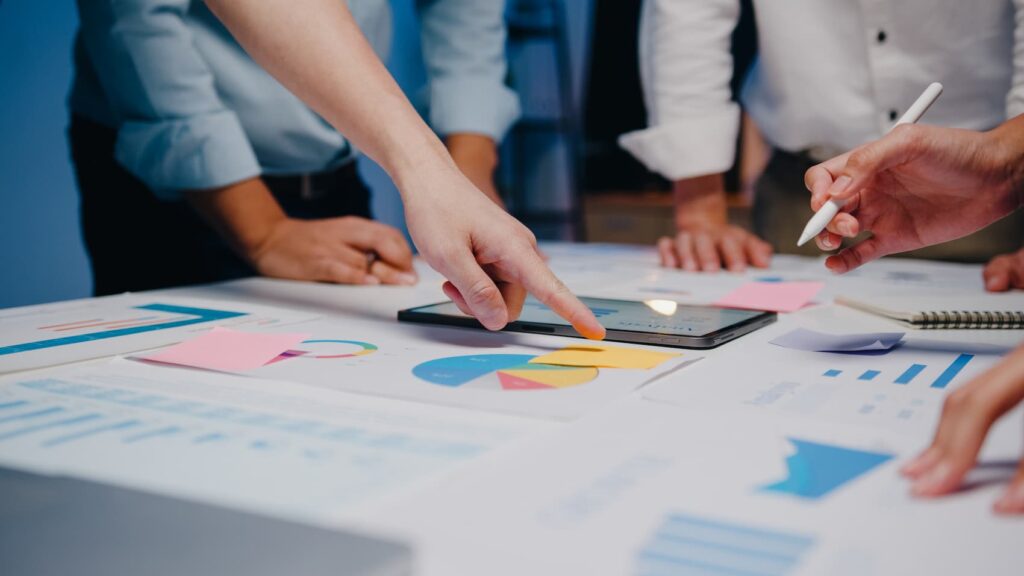 If you use posters for a marketing campaign, you can communicate a product, an idea, an event, a non-profit initiative. But, how do you know how many engagements you generate? Well, this is where QR codes come into play.
Dynamic QR codes will allow you to track the number of engagements with the information while adding geolocalization and device tracking. This way, not only will you know how many people are effectively interested but you will also be able to know how effective your campaign is and where.
Generate more expectations
Creating excitement and intrigue is a useful ploy in marketing. You can use a poster to give out enough information to create anticipation and drive your prospect further into the sales funnel with a QR code, which once scanned, will take your prospects to the next step of the consumer journey.
You can do this in several smart ways. In subway systems in Japan, for a while, Disney created posters in which the QR code was merged into animated characters.
Also see: Why You Should Use a QR Code for Directions
How to Create Posters with QR Codes
You can spice up your QR code poster design with a QR code generator. This is how to create a dynamic QR code for a poster on QR.io, which will allow you to track scans for your campaign.
Step 1. Create an account on QR.io

Go to QR.io and click on Sign Up on the right-hand side of the homepage. Enter your personal information to start the 7-day trial.
Step 2. Click on +Create QR Code from your dashboard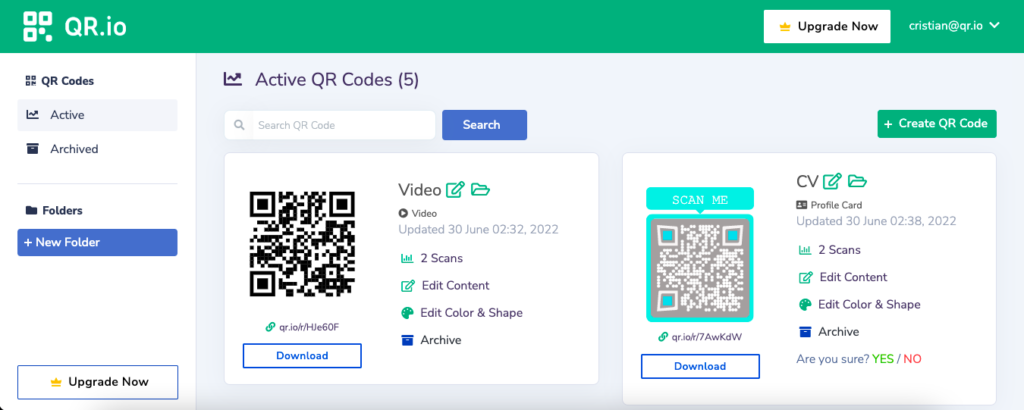 Go to your dashboard and click on +Create QR Code to start the process.
Step 3. Select Dynamic and the type you want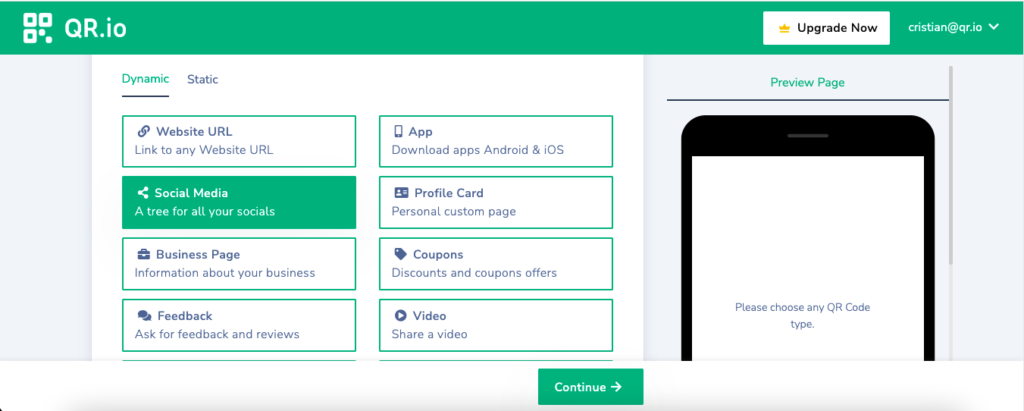 There are many options you can choose from in this section that will make your post come alive online. You can go for Website URL, Social Media, Coupons, Video, Event, App, and more. When you select the one that fits your goals best, click on Continue.
Step 4. Enter the relevant information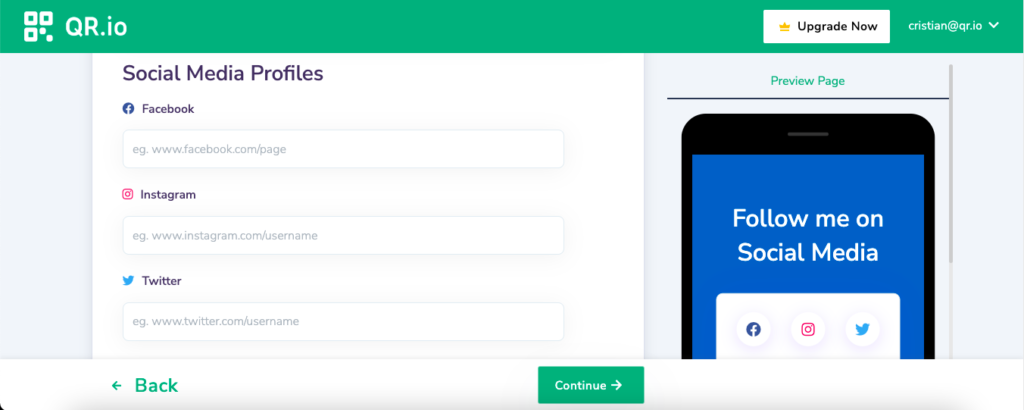 Depending on the choice you made, just enter the relevant links, documents, and data as requested by the generator —the information you want your customers to access.
Step 5. Customize your QR code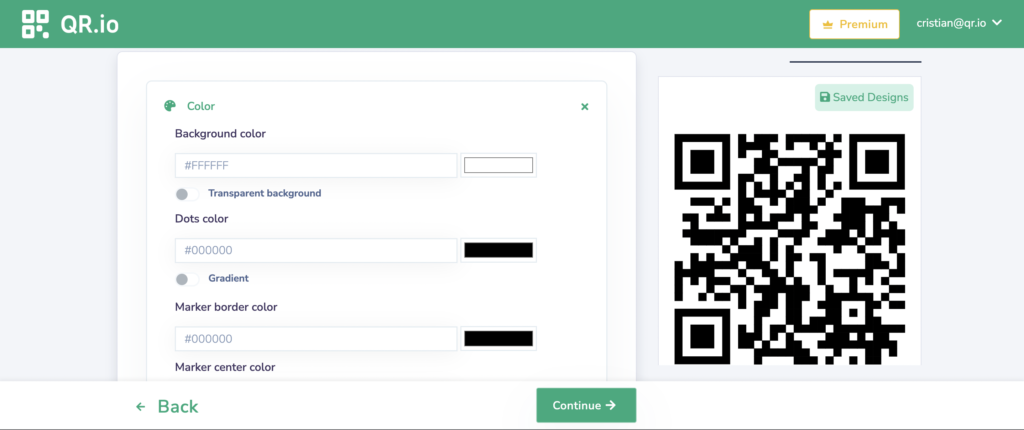 To create stunning posters and make them more engaging, add any logo and brand colors. You can also change the shape and add a frame with a killer call-to-action. When you're done, click on Continue below.
Step 6. Download your QR code in SVG format and test it

Once you're done, your poster code will appear on the dashboard, from which you'll download it in SVG format. SVG allows for bigger prints and can be scaled without pixelating —this means better scannability from distance.
Then, scan your QR code to test it and avoid headaches.
Also see: This Is How You Run a Proper QR Code Test
Poster QR Code Tips
Include a logo or call-to-action
We know that your poster embodies the power of your offline campaign. But including a logo and a call-to-action in your QR code is essential to let your prospects know what to expect when they scan it.
Mind the size and format
It is essential that you export your QR code in SVG format if you want to use it in a poster. This is because you'll need a code large enough to be picked up by a scanning device.
Keep in mind that the scanning distance to size ratio of a QR code is 10:1 when scanned with a smartphone.
Customize but keep it simple
Merging the QR code with your poster in terms of style is the way to go, for which it's best to use colors that harmonize with it. It is important that, whichever color combination you choose, the code maintains enough contrast to be scannable.
This means, that if you chose a clear background, make sure you use a dark foreground or vice-versa.
Also see: QR Code for Events: The Key to Killer Event Marketing
FAQs
How do I add a QR code to my poster?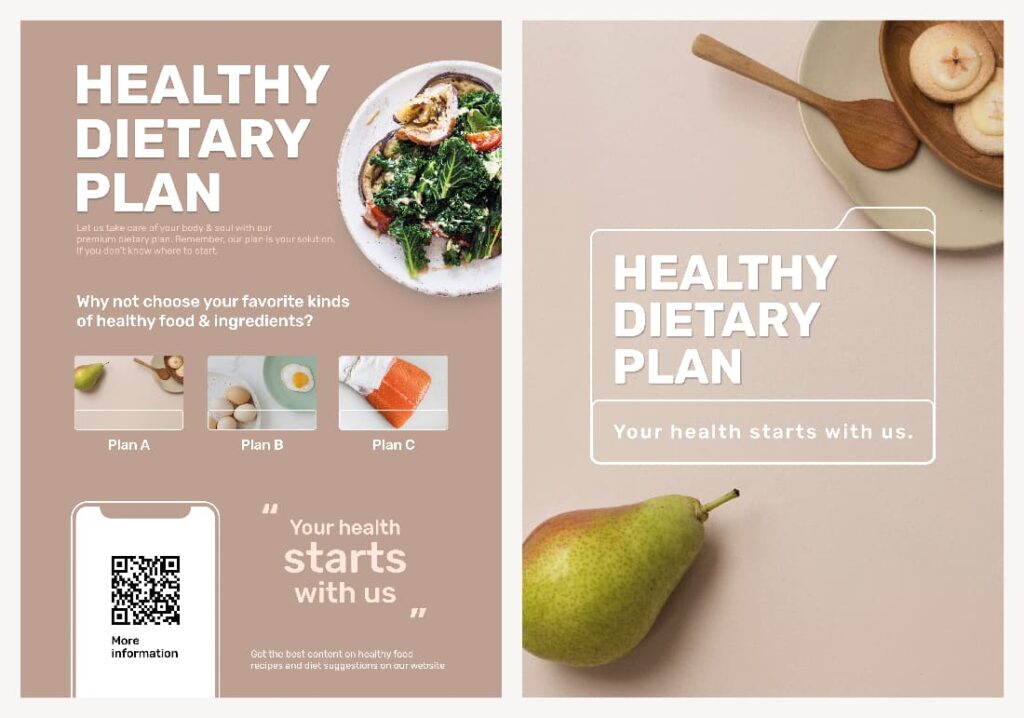 To add a QR code to a poster, you must create the code on a QR code generator like QR.io by following the steps above —you can choose any type of code according to your needs and your marketing purposes e.g. a QR code that links to a video, a payment platform, a social media profile, and much more.
Once your code is ready following the above-mentioned recommendations, make sure you print it in SVG format and insert it in whichever design software you're using to design your poster.
How do I scan a QR code in a poster?
To scan a QR code in a poster just make sure you are at the closest distance possible and that lighting conditions are enough for your smartphone camera to scan it.
How big can a QR code be on a poster?
This depends on the scanning distance —if it's short, 2 x 2 cm (0.8 x 0.8 in) would do. However, a scanning distance to size ratio of 10:1 is the rule of thumb to create codes the right size for a poster.
How do I add a QR code to my Canva poster?
To add a QR code to a Canva poster, you must:
create the code first and export it in whichever format you see fit, depending on the size of the poster —again, SVG is the one we recommend.

Once you create and save the code, go to Canva, select the poster you're working on, and click on Uploads on the left bar. Then, click on Upload Files and browse the code you've saved on your device.

Then, click on Open and your recently-uploaded code will appear on the images tab on the left. From there, just drag and drop the code into your poster design and start the editing process until you can fit it right in.
Wrap-Up
Your posters will come to live online by adding a QR code that links to any data you want —a website, a YouTube video, a social media profile, etc. Posters and QR codes are a killer combination for your marketing campaign, allowing you to move between print and digital with amazing versatility.
If you create a dynamic QR code, you'll be able to gain great insight into how your campaign is performing and will be able to make adjustments on the go based on the number of scans and geolocation.