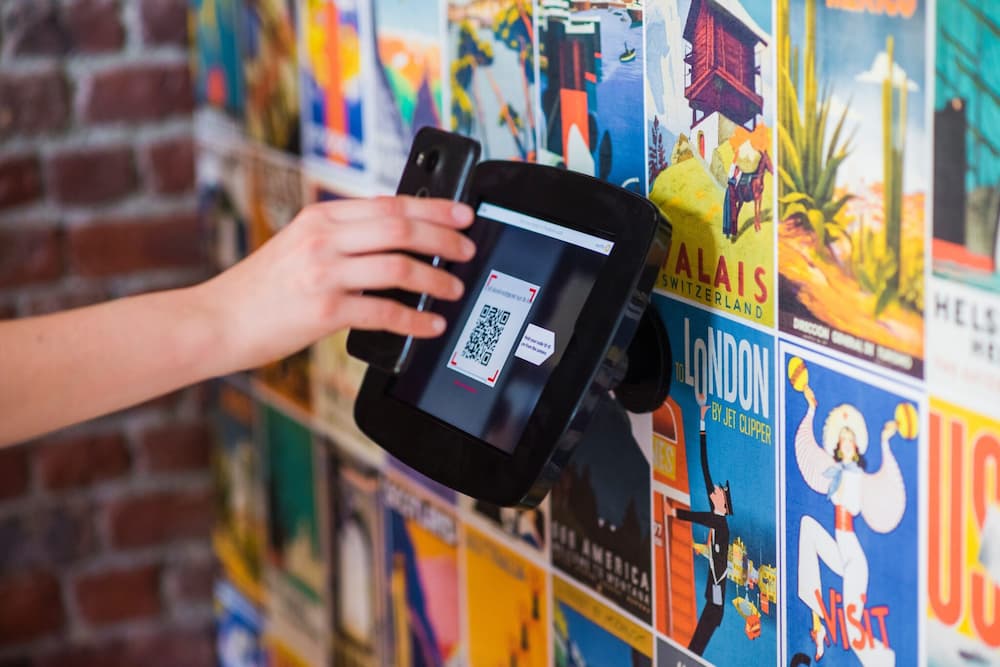 QR codes are one of the most convenient ways to store and distribute information in quick manner. They make data accessible to anybody with a QR code scanner.
You've seen QR codes everywhere —in restaurant menus, at cash registers, on billboards, and even as tattoos. Why? Because when it comes to sharing any type of information, the possibilities with QR codes are just endless.
In this post, you'll learn more about what QR codes are, how QR codes work, how to use them, how to generate QR codes yourself, the differences between a static QR code and a dynamic QR code, and much more.
Table of Contents
What is a QR Code?
A QR code stands for "Quick Response code" and it came about as a more powerful evolution of the traditional barcodes that we still see today.
Denso Wave Corporation in Japan —a Toyota subsidiary— created the first QR code in 1994 to increase the amount of data and the possibilities that barcodes were capable of.
QR codes then spread rapidly in the country and finally, in June 2000, with the approval of their ISO international standard, QR codes became the most popular 2D codes in existence.
How Does a QR Code Work?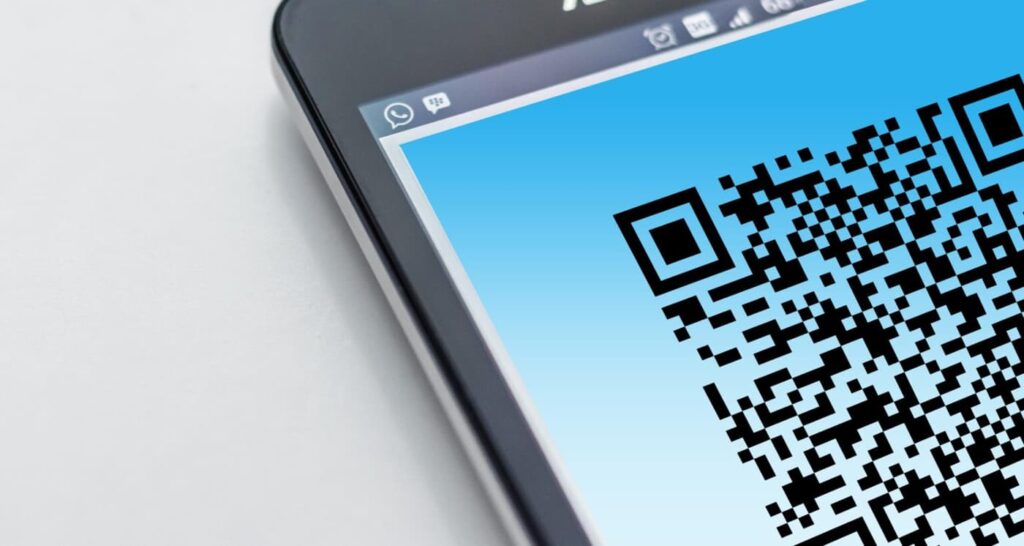 Like barcodes, QR codes are intended to store data on an optical label that can be read by a device. They comprise a square-shaped matrix of two-dimensional points —usually in black and white— and a square on three of the four corners to allow the QR code scanner to detect them.
The most common for QR code scanning are those with 25 x 25 and 29 x 29 modules, which strike the right balance between size and storage capacity. They can store URLs, SMSs, e-mails, text, and more.
Scanning a QR code shouldn't be too difficult. Depending on your mobile device and its operating system, e.g. a Smartphone, there's a specific way to QR code scans:
QR Code Scanning on Android
Open the built-in camera app.

Point the camera at the QR code.

Tap the banner on your Android phone or tablet.

Follow the on-screen instructions.
QR Code Scanning on an Apple Device
Open the Camera app —either from the Home screen, the Control Center, or the Lock screen.

Activate the rear camera.

Hold the device so that the QR code appears in the viewfinder in the QR code scanner —the Camera app.

Tap the displayed notification to open the content embedded in the QR code.

Types of QR Codes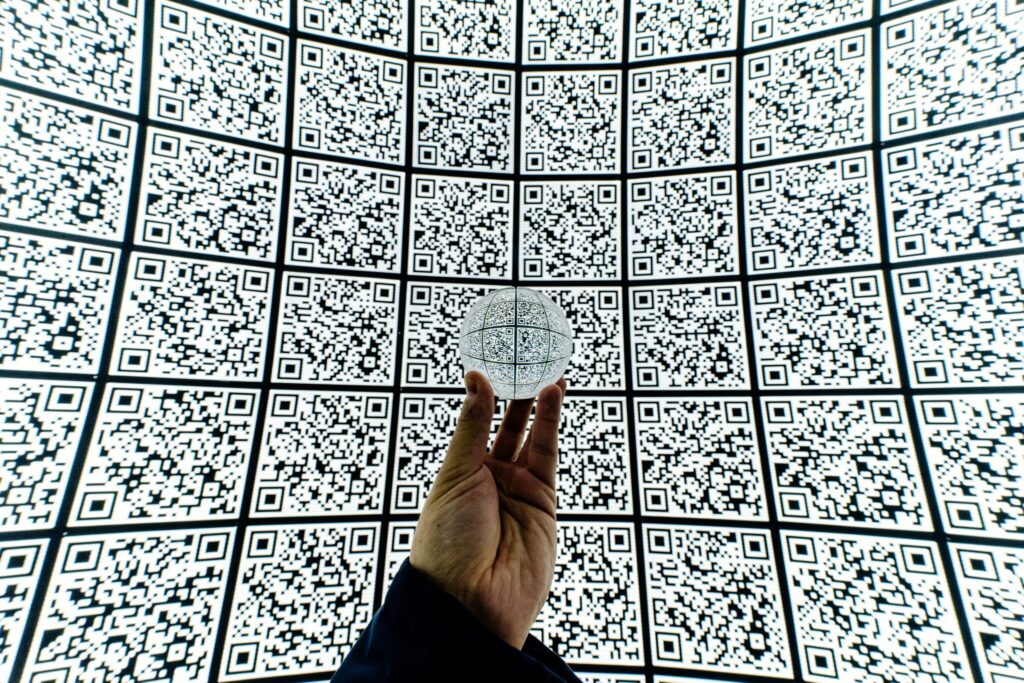 A QR code works in mysterious ways —well, not quite. It sports features that make it suitable for special use cases. Depending on the QR code generator, you can create either of the following types.
Let's have a look at some QR code technology basics.
Static QR Codes
Static QR codes are very much like barcodes in the sense that they offer limited storage capacity. Pumping tons of information into it will affect its quality.
Also, a static QR code is meant for one use —this means you cannot change or delete the information contained therein. Unlike dynamic QR codes, they don't offer the chance to track scanning activity.
QR.io allows you to create multiple QR codes of this type for free, such as:
URL QR code (Web page)
File QR code
VCard QR code (Business card)
Social media QR code
Text QR code
Email QR code
Whatsapp QR code
Call QR code
PDF QR code
App QR code
Video QR code
PayPal Code
Dynamic QR Codes
A dynamic QR code, on the contrary, offers much more flexibility and storage power and you can modify it and add more data even after it's printed.
Dynamic QR codes allow for detailed, real-time scan monitoring, including the number of scans made and geolocalization.
QR.io allows you to create dynamic codes with these functionalities:
Multi-URL QR code
Editable codes that let you create or remove URLs when your QR code is live
Short dynamic URL for storing data online
Analytics results
Google analytics integration
Email notification
Expiry feature
Integration with other software like HubSpot and Zapier
Bulk QR code solution
API Integration
Also see Static Vs Dynamic QR Codes: When to Use Either?
Creating QR Codes Yourself
Via an online QR code generator, you can create QR codes for free. To create QR codes on QR.io, you just need to select what type based on the usage you want to give it as there is plenty of options.
Enter the information —URL, Instagram profile link, phone number, etc— depending on the type of code you want to generate.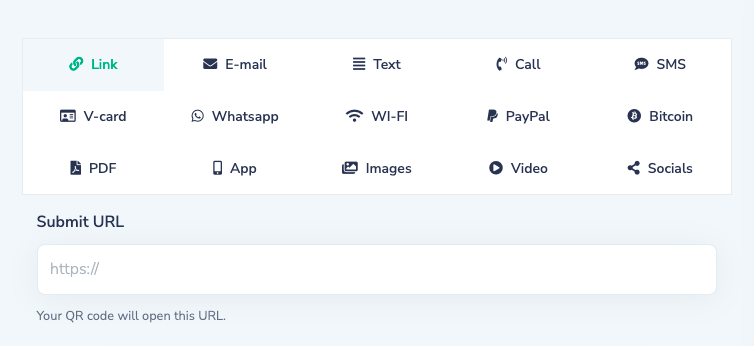 Then, you can customize the background color, the border, and more, to make your QR code unique and according to your needs.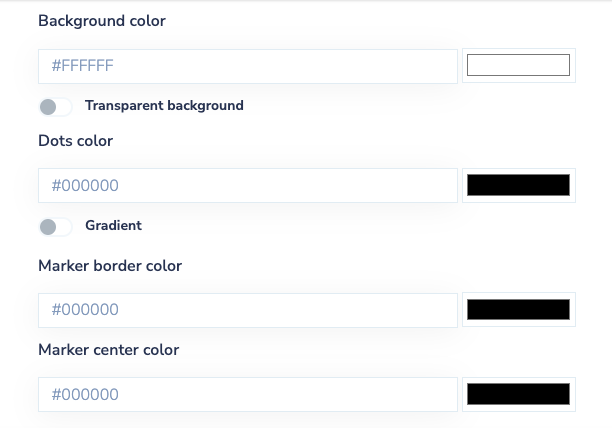 Also, select the shape and form you wish to use. You can choose any dot pattern, as well as a specific marker border and marker center.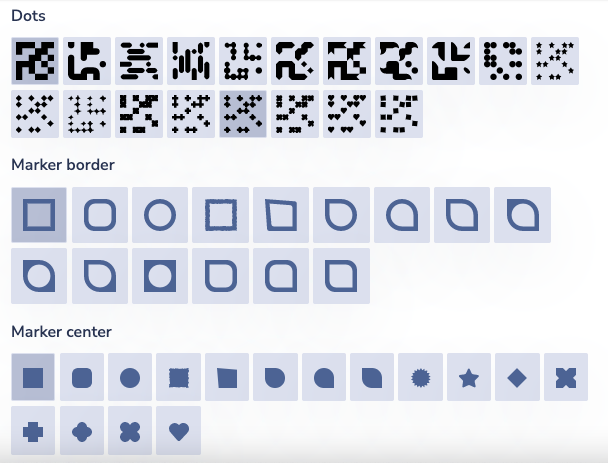 Add a logo or image to your code.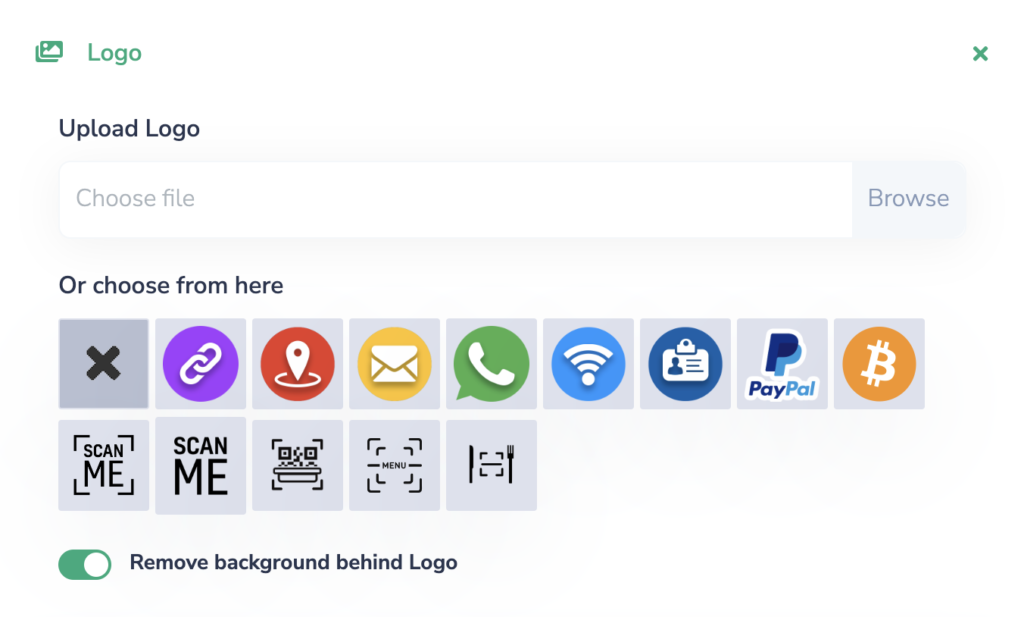 Add and customize a frame and type in a call to action.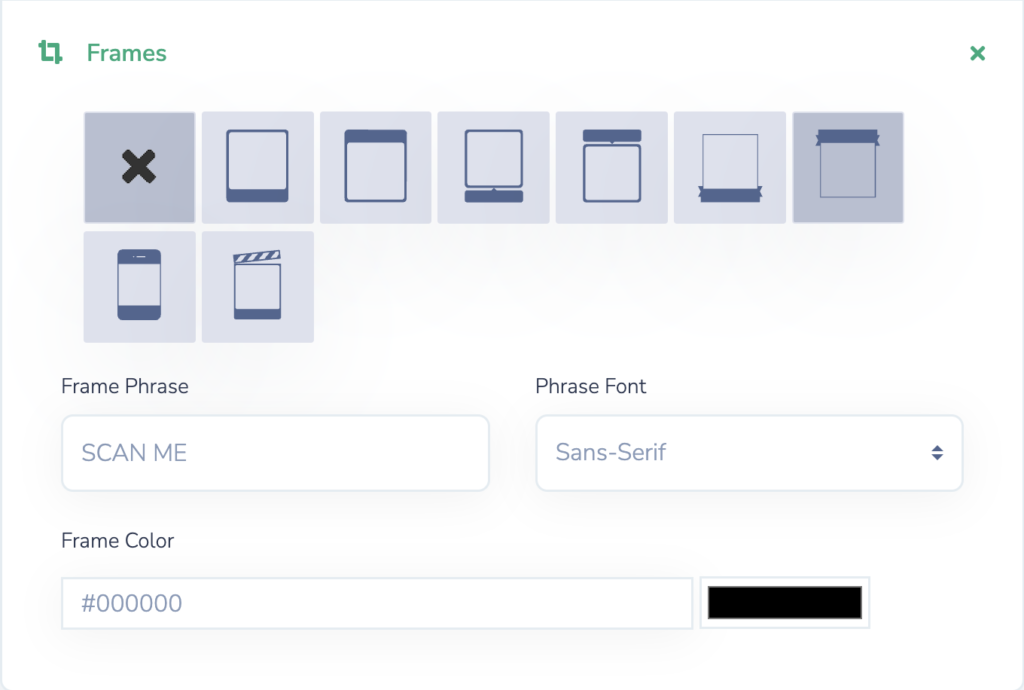 Download the QR code PNG or SVG formats: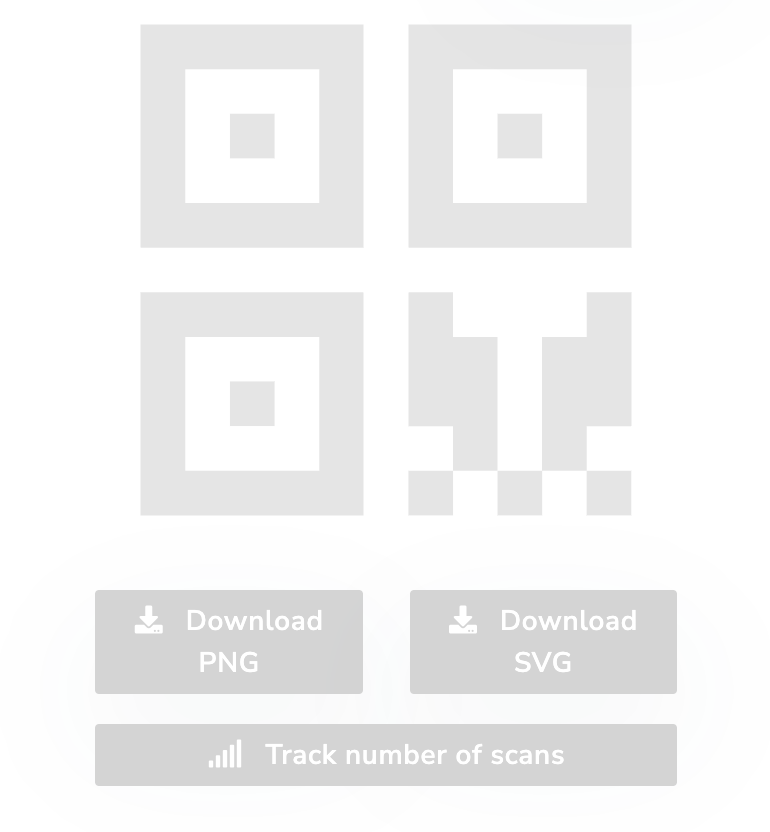 These are some basic considerations to keep in mind when you create QR codes yourself:
Make sure you identify your needs clearly —this could be business-oriented or personal.

You must have all the data within reach –URLs, product codes, telephone numbers, links to social media profiles, etc.

Get creative! QR code generators like QR.io offer you lots of possibilities to leave your personal imprint on all QR codes you make.

Always rely on the preview option and make sure you download the code to print it.

What to Look for in a QR Code Generator

When you create a QR code, you can rely on free QR code generators that should offer you the following features.
Sheer Quality
A solid QR code generator will offer you quality codes that will hold up to the amount of data they are designed to store. Proof of this is the companies that use these tools to create their QR codes for e.g. marketing campaigns, sales, and social media projects.
QR.io is trusted by brands such as Tesla, Amazon, Pepsi, JP Morgan Chase, and many more.
Customizability
A bit of a long word, right? But it is indeed very important as customizing QR codes will help you stand out from a saturated digital world. Being able to insert a logo will boost your brand visibility, and changing color and frames will attract potential scanners.
Clarity
Clarity means the code has some "clean" space around all 4 sides. This will make scanning a QR code easier. Some of the issues that make a QR code hard to scan include low contrast, quiet zone violations, improper reading position, print or mark inconsistency, and damage or distortion.
This is essential to scan QR codes.
A Malicious QR Code
For all their great qualities and functionalities, QR codes can also be turned into instruments of evil. Quishing is a criminal practice by which scammers replace legit QR codes at restaurants, theaters, or any other public place, with fake codes.
These QR codes link to dubious websites whose purpose is to collect personal data such as credit card numbers and passwords. So, be careful where you aim your scanner.
What to Use QR Codes for?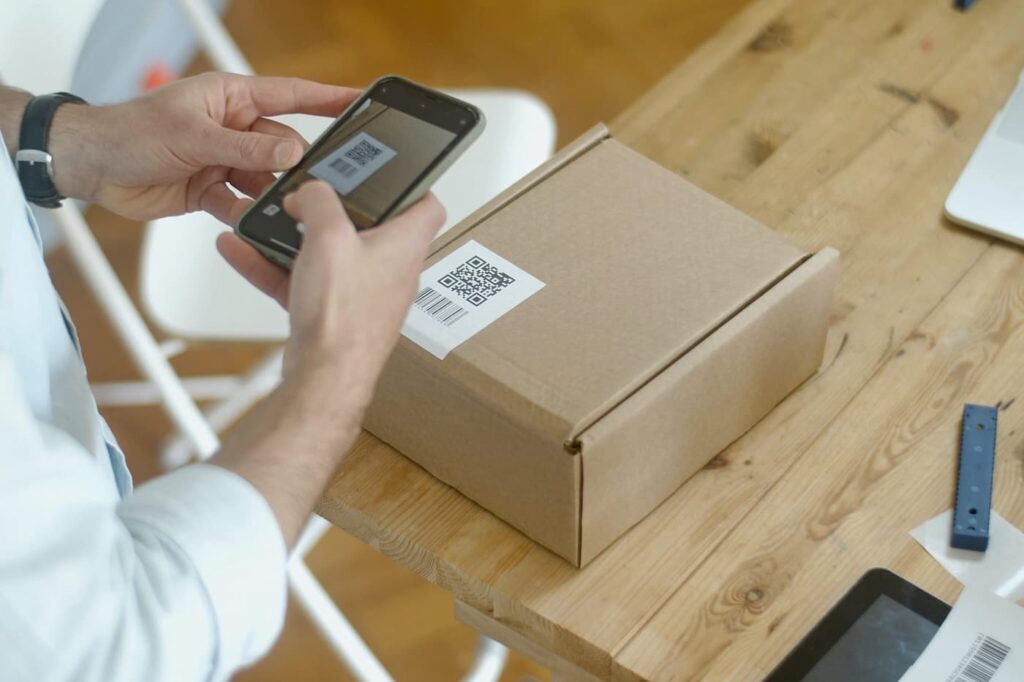 You can use a QR code for several purposes, so let's have a look at the different types of QR codes based on what they can do for you.
URL QR Code
This is perhaps the most basic QR code use. A URL QR code will allow you to embed a link to e.g. a website or a Google Docs document. To create a URL code, go to QR.io and submit the URL of your choice into the QR code generator tool.
As one of the best online QR code generators, QR.io will allow you to customize the color and shape, add a logo and select different frame options.
Email QR Code
You can create a QR code that links to your email address so you can share contact details easily with your peers, and spare them the typing!
To create an Email QR code, go to QR.io and select the option accordingly on the QR code generator tool.
Then, enter the Email content —address, subject, and message— and customize the color and shape, add a logo, and select different frame options.
Text QR Code
Another basic use is to share any text via your QR code. To create a text QR code, go to QR.io and select this option on the QR code generator tool.
Then, enter the text and customize the color and shape, add a logo, and select different frame options.
Call QR and SMS QR Codes
These types of QR codes let you make phone calls or send SMS automatically via a QR code scanning feature. You can create a call or an SMS code on QR.io's generator tool by entering the country code and phone number.
Scanning the QR code will call and SMS this number! How cool is that?

Social Media QR Codes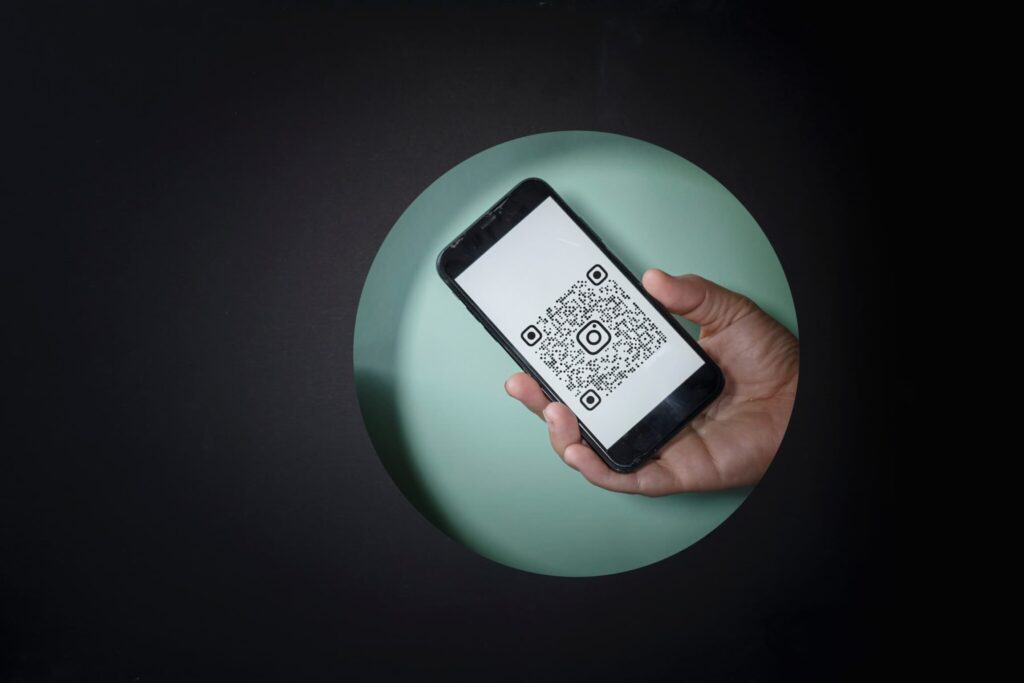 One of the coolest ways QR codes work is for sharing social media profiles and information. With QR.io's social media codes, you can link your accounts to a headline and create a code that will help you "go viral."
On QR.io you can add as many as 15 social media profiles including TikTok, Facebook, Snapchat, Pinterest, and more! Among all the free QR codes, this one is a fan favorite.
VCard QR Code
You want to make a stylish, high-tech impression so you want to create a VCard code. To do this —and impress your future employers— you can create a QR code that will allow you to share your professional contact details.
On QR.io you will be able to enter your full name, phone number, mobile, email, company, job title, and your company's website —plus some other cool data.
Whatsapp QR Code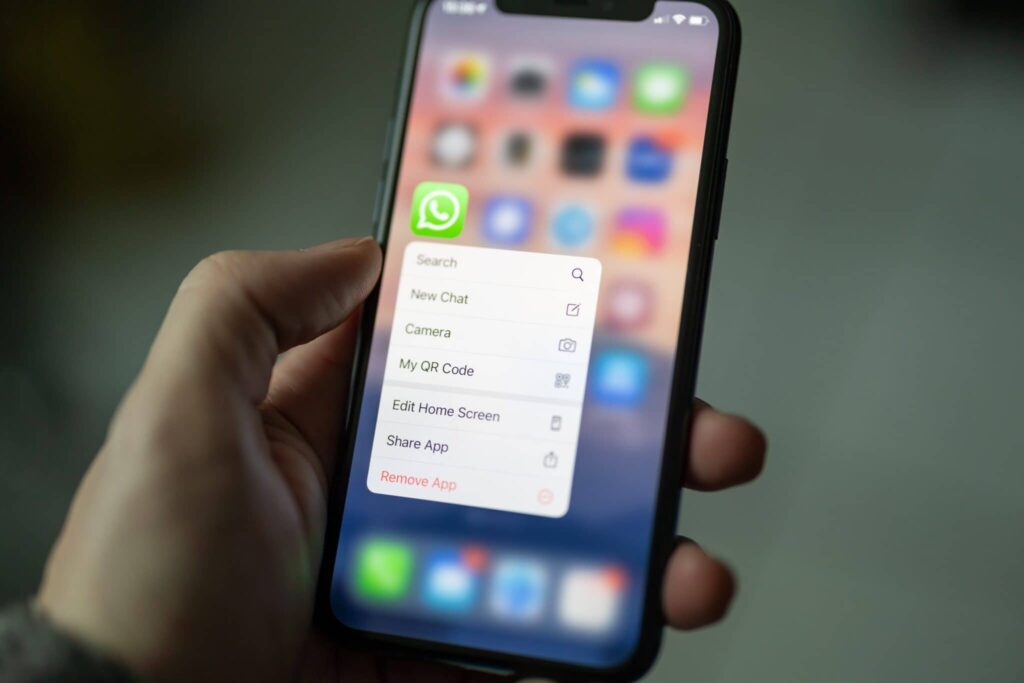 Scanning a WhatsApp QR code will send a WhatsApp message to the phone number you entered. Like the call and SMS codes, you can enter the country code and phone number, and for this particular one enter the message you wish to send.
Did we say that this one —like all of them— is also fully customizable?
WiFi QR Code
Who doesn't forget their network name and password when asked for it at home or at the office? No fuss with this one, as the WiFi QR code will allow you to share these details while guarding your privacy.
PayPal QR Code
Generating PayPal QR codes on QR.io will allow you to generate PayPal transactions upon scanning.
On the code generator, you can select the payment type —Buy Now, Add to Cart, and Donations— enter the item and item ID, the price, the currency, and much more.
Bitcoin QR Code
A QR code can also request crypto payments. To do so, go to QR.io's code generator tool and enter the address, amount and item name, and leave a message if you like!
PDF QR Codes
A quick response code can also be used to contain and share PDF documents. This is especially useful in work contexts —e.g. for a menu QR code— so feel free to sign up for free on QR.io and start sharing!
Image Gallery QR Codes
You can share multiple images inside your quick response code with anyone. A QR code image is the best way to share photos with your crowd.
Video QR Codes
A quick response code for YouTube is also perfect for video sharing. You can enter a video URL and QR codes with full descriptions and a page title.
So, if you have a cool video of your favorite performer or want to share your holiday highlights on 4K, just go to the QR.io generator and start sharing.
FAQs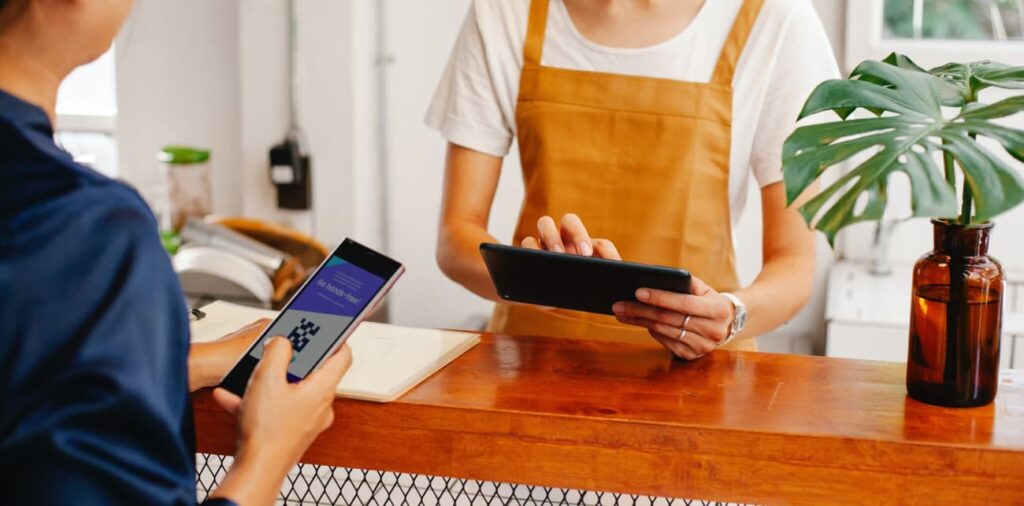 Are all QR codes free for Use?
This depends on whether the code is static or dynamic. Usually, static codes —given their standard functionality— are free while dynamic QR codes will require a paid subscription as they offer a myriad of possibilities in comparison —flexibility, bigger data storage, and multifunctionality features.
Can you spoil your QR code?
QR codes can take up to 30% damage and remain functional and scannable—this is way more than the traditional barcode. Still, they can be spoilt or broken, so bear in mind these considerations:
The URL you're linking to must be without errors or not broken.

Test your QR code for clarity to see if it's scannable.

Make sure you're linking to the intended page, file, account, etc.
I'm having some scanning issues, what could it be?
If you're certain your code is not broken, you might require a QR scanner app. There are many options on Android and iOS.
Wrap-Up
QR codes are an excellent way to share data quickly and reliably, either for personal use or to further your business. It doesn't take much to scan QR codes as long as the quick response code is operative, it links to the right data, and you have a reliable scanner.
Now that you're way more QR-code savvy, why not generate some cool codes on QR.io? You can create an account and enjoy a 7-day trial of absolute customization and versatility.