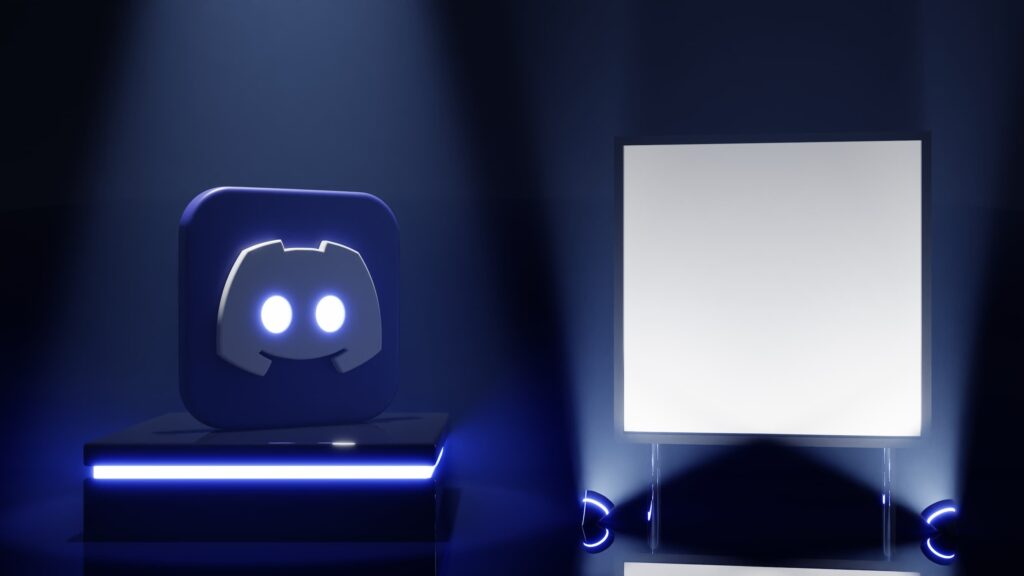 Discord is the trendiest platform today, one that combines elements of instant messaging, voice chat, and video conferencing.
Initially designed for gamers to communicate with each other during multiplayer gaming sessions, it has since evolved into a versatile platform used by various communities beyond the gaming world.
Like many other similar apps, Discord allows you to log in with the use of QR codes. This means that you don't have to enter your login credentials manually. You only need the Discord App on your phone.
So, how does the Discord QR code work? Did you also know that you can create one yourself on QR.io? Let's dive in!
Table of Contents
The Advantages of Using a QR Code to Log in to Discord
A QR code login is the most streamlined way to access any platform, and Discord knows this. You can access the platform by scanning the code from your Android or iOS device.
There are several advantages of logging in with the Discord QR code:
Convenience: QR code authentication can be more convenient than manually entering a username and password. Users can simply scan the QR code with their mobile device, reducing the risk of typing errors.
Security: QR code-based logins can enhance security by reducing the risk of phishing attacks. Since users don't need to enter their credentials manually, there's less opportunity for malicious actors to intercept or capture login information.
Mobile Integration: QR codes are well-suited for mobile devices. Users can quickly scan a code using their smartphones, which is especially useful for services like Discord, where many users access the platform from mobile apps.
Time Efficiency: QR code authentication can be faster than traditional login methods. This is particularly beneficial for applications or services where users need quick and easy access.
User Experience: QR codes can contribute to a positive user experience by simplifying the login process. This is especially important in applications or platforms that aim to be user-friendly and accessible to a wide audience.
How to Log in to Discord With a QR Code
Your phone's Discord app is essential to execute the QR code login process, so download it from the App Store or Google Play. The QR code displayed will let you do so!
Step 1. Go to Discord.com or open the Discord desktop app on your laptop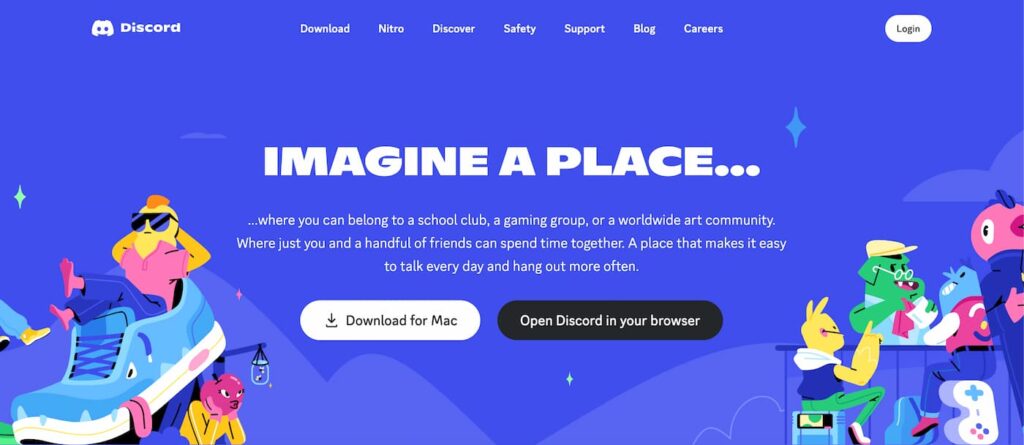 Step 2. Click "Login" on the upper right to enable the QR code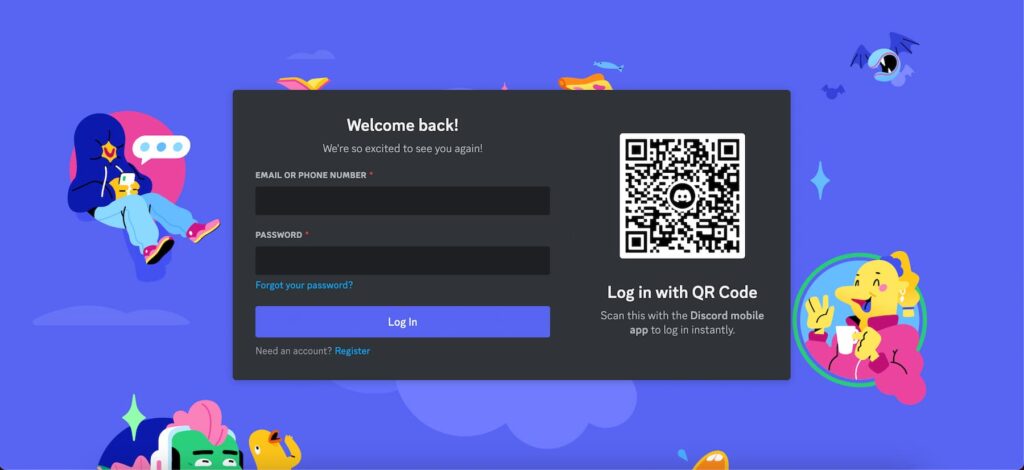 Step 3. On your phone, tap on your profile and tap "Scan QR code" at the bottom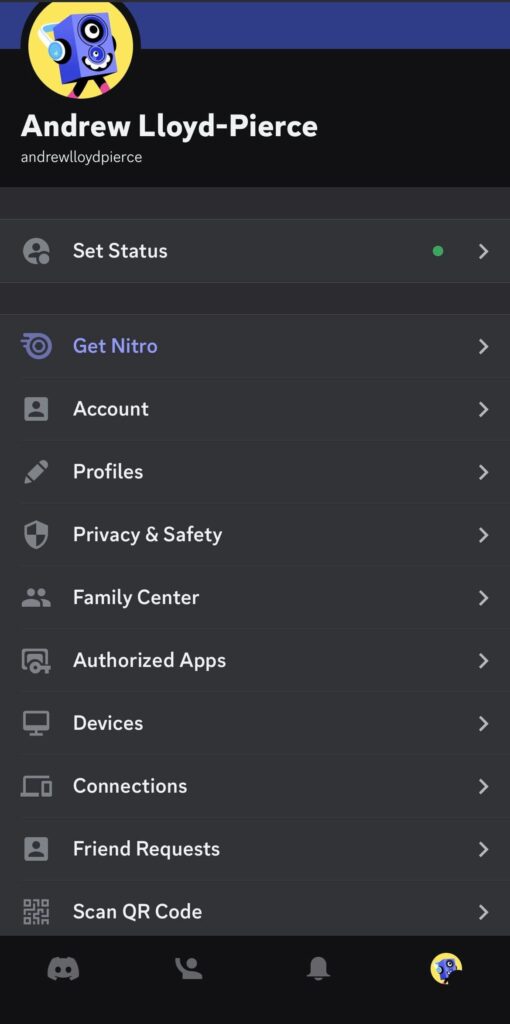 Step 5. Tap "Log in" on your phone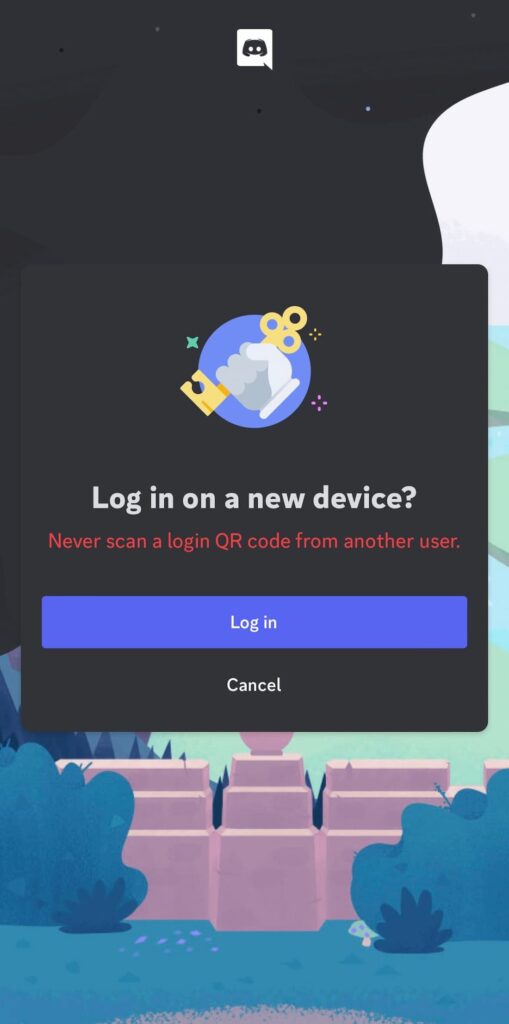 Logging in to Discord with QR codes is just that simple!
Create Your Own Discord QR Code!
Using our online QR code generator, you can create a Social Media QR code to invite other Discord users to befriend you on the platform!
Also see: QR Code for All Social Media: Share Your Profiles in One Scan
Step 1. Open a QR.io account

To create dynamic QR codes for social media and seize the advantages, sign up for a 7-day trial. Do so by clicking on the Sign Up button on the top-right side of the home page.
Step 2. Click on + Create QR Code from the dashboard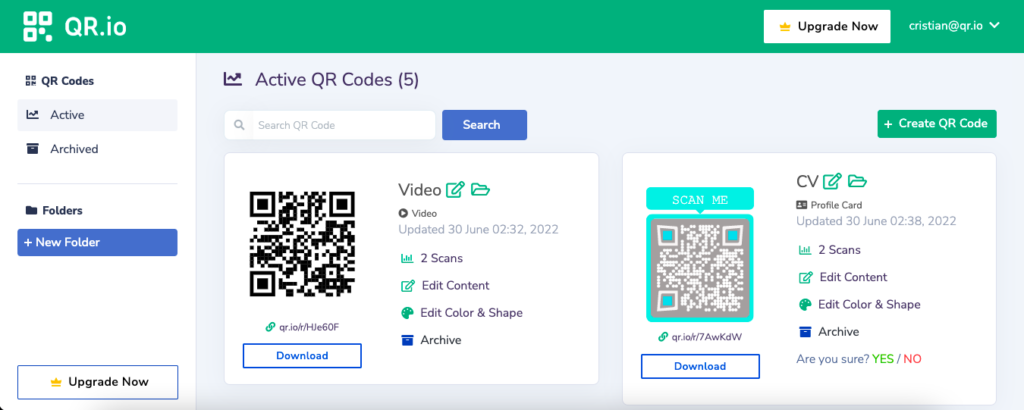 Start by clicking on the + Create QR Code button on the right-hand side of the dashboard.
Step 3. Select Dynamic > Social Media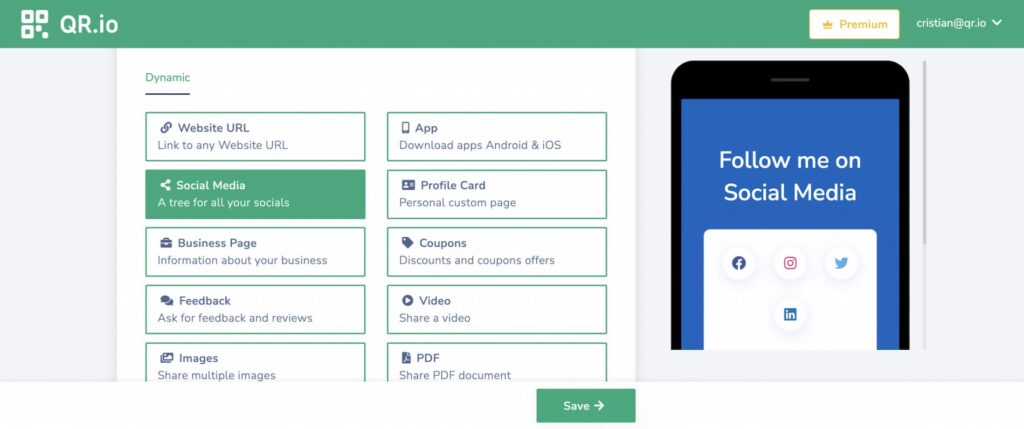 Choose the dynamic QR code option and then Social Media QR Code.
Step 4. Enter your Discord Link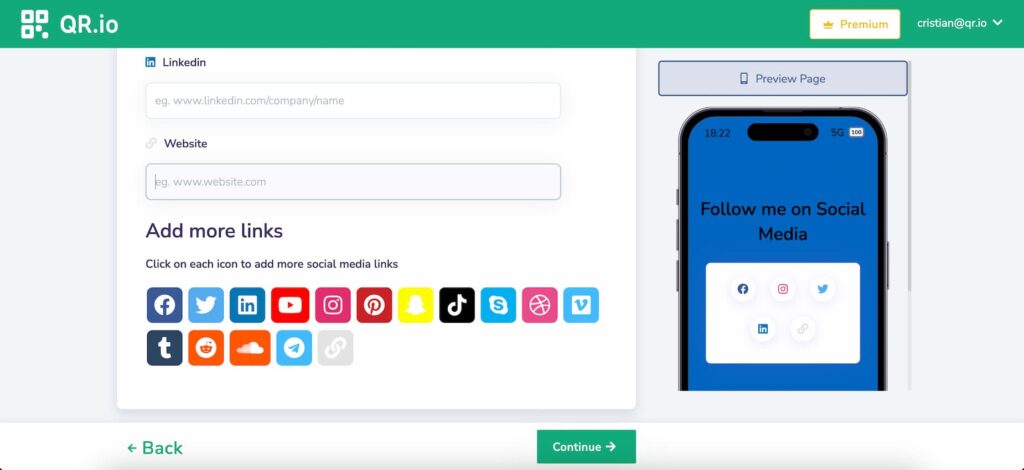 Paste your Discord invite link in the Website link option and click Continue.
Step 5. Customize your code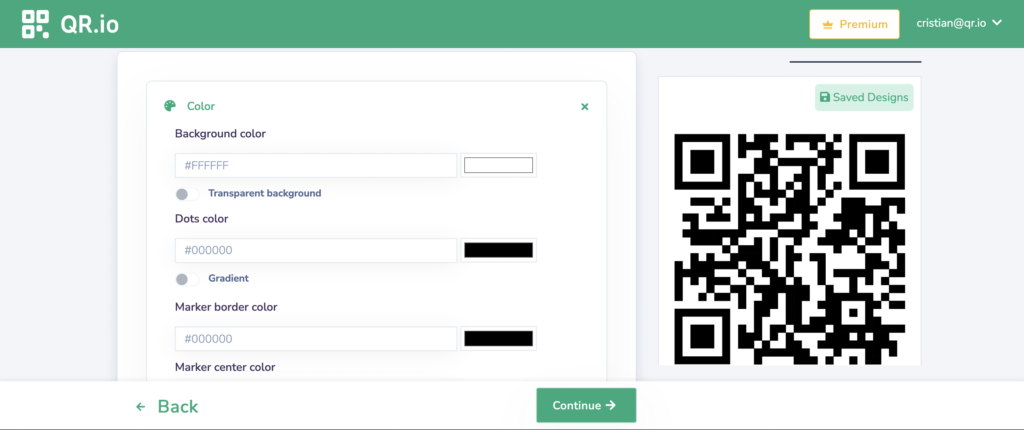 Spice up your code by changing the color of the dots, borders, and center. Also, feel free to add a logo or an image to boost the look!
Step 6. Save and download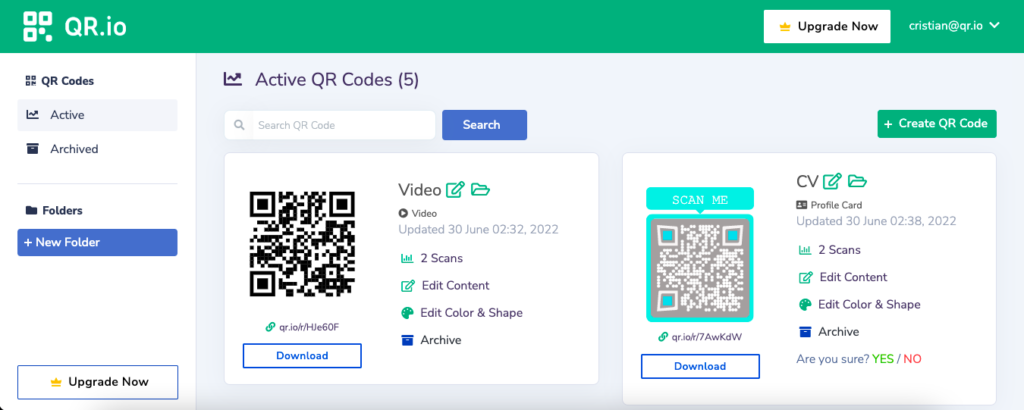 Don't forget to test your QR code to ensure it is scannable. To do this, also see: How to Run a Proper QR Code Test, Easily and Effectively.
Wrap-Up
Discord is an absolutely engaging platform that allows people to connect in several ways such as chat and video.
With the Discord QR code, you can streamline access to your account without the need to manually enter your username and password.
And what's more! With QR.io, you can create a QR code of your own to share your Discord with anybody with a smartphone or QR code scanner device! Start now!