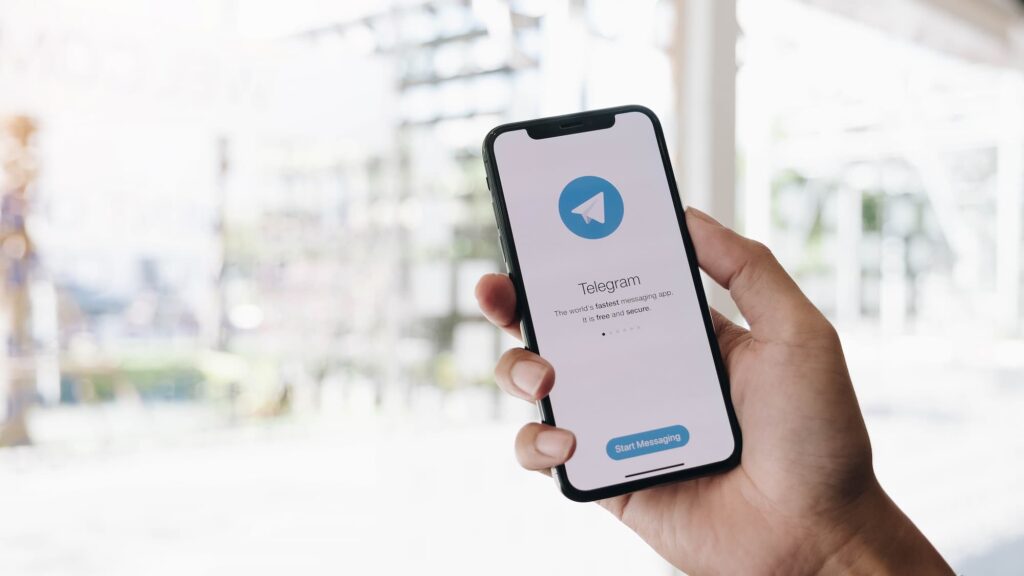 The Telegram QR code allows users to save a Telegram contact with a simple scan of their mobile devices. This is how you can create one on QR.io.
Telegram is a popular instant messaging app that allows users to send messages, photos, videos, and files, as well as make voice and video calls.
It has become one of the top alternatives to WhatsApp, as it allows users to create groups with a much greater number of members —200.000 vs. 256. Telegram also has secret chats whose content is not stored in the cloud.
Today, the messaging platform created by the brothers Nikolai and Pavel Durov has more than 700 million active users.
And like with many other top messaging apps, the custom QR code plays a big role in Telegram's user experience, streamlining functions. Let's have a look at how to use our Telegram QR code generator to connect with users in a flash.
Table of Contents
What Is a Telegram QR Code?
Telegram QR codes are a type of QR code that is used to easily add contacts or join groups on the Telegram messaging app.
A Telegram QR code typically contains the user's or group's username or the URL of the group, which can be scanned by another user's phone camera using the Telegram app to quickly add the user or join the group.
You can generate any Telegram QR code using the Telegram app itself or by using an online QR code generator. People can use them in a variety of settings, such as on websites, social media, business cards, or promotional materials, to easily connect with others with a Telegram account.
Also see: WhatsApp QR Code Generator: Create QR Codes for the Messaging App
Telegram key features
Telegram has a specific set of functionalities that distinguish it from competitors like the mighty WhatsApp and Signal:
Security: Telegram offers end-to-end encryption for chats, voice and video calls, and media, ensuring that your conversations and data remain private and secure.

Secret Chats: The app also has a "Secret Chat" feature that allows users to have encrypted conversations that are not stored on Telegram's servers and can be set to self-destruct after a certain period of time.

Large group chats: Telegram lets users to create large groups with up to 200,000 members, making it ideal for communities, organizations, or businesses.

File sharing: The messaging app allows people to send files up to 2 GB in size, making it easy to share large documents, videos, or images.

Customizable messaging: Telegram allows users to customize their messaging experience by offering features such as custom chat backgrounds, animated stickers, and the ability to send messages without sound.

Multi-device support: the app lets users log in on multiple devices at once and seamlessly switch between them without losing any data or messages.

Bot platform: Telegram offers a bot platform that allows developers to create bots that can perform various tasks, such as sending notifications, providing weather forecasts, or playing games.

Voice and video calls: Telegram offers voice and video calls that are secure and have high-quality audio and video.

Channels: Telegram allows users to create channels, which are broadcast-only chats that can be used for broadcasting messages to a large audience.
Static QR Codes vs Dynamic QR Codes
Static QR codes contain fixed data that cannot be changed once the code is generated. This means that the information encoded in the QR code, such as a website URL, contact information, or product code, remains the same until the QR code is replaced.
A dynamic QR code, on the other hand, allows for the data to be changed or updated after the QR code has been generated. This is done by using a short URL or redirect that points to a server that can dynamically update the content.
Further, dynamic QR codes offer a unique insight as to the number of scans, the location, the device used, and the operative system –iOS or Android. This is perfect if this information is important to you.
The Telegram QR code that you create on QR.io's QR code generator is dynamic in nature. This means that you enjoy all this benefits by default!
How to Create a Customized Telegram QR Code on our QR Code Generator
QR.io allows you to create and customize a Telegram QR code which you can share via your mobile device or print it on any poster or marketing material.
Step 1. Open your QR.io account

Go to the QR.io homepage and click Sign Up on the upper-right corner. You'll start your free trial to enjoy all the benefits of our QR code for Telegram.
Step 2. Go to Dashboard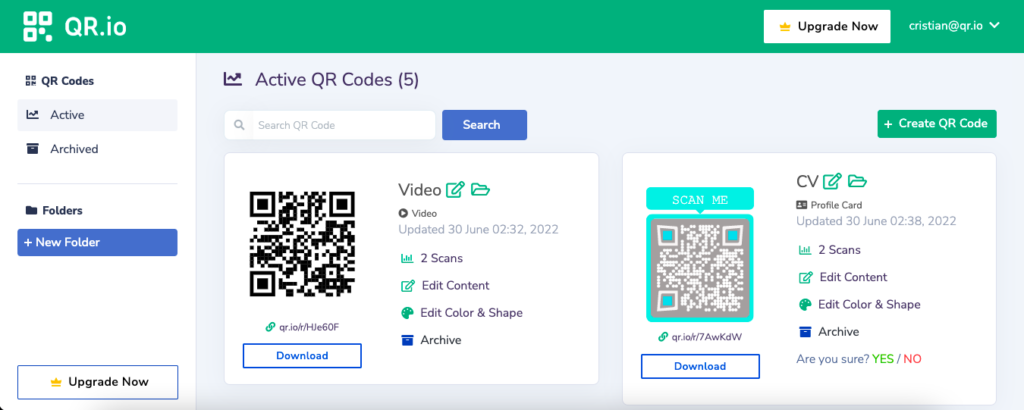 When you open your QR.io account, you'll be assigned your own creative dashboard from which you can create all the codes you want! From there, click + Create QR Code to start.
Step 3. Select Dynamic > Social Media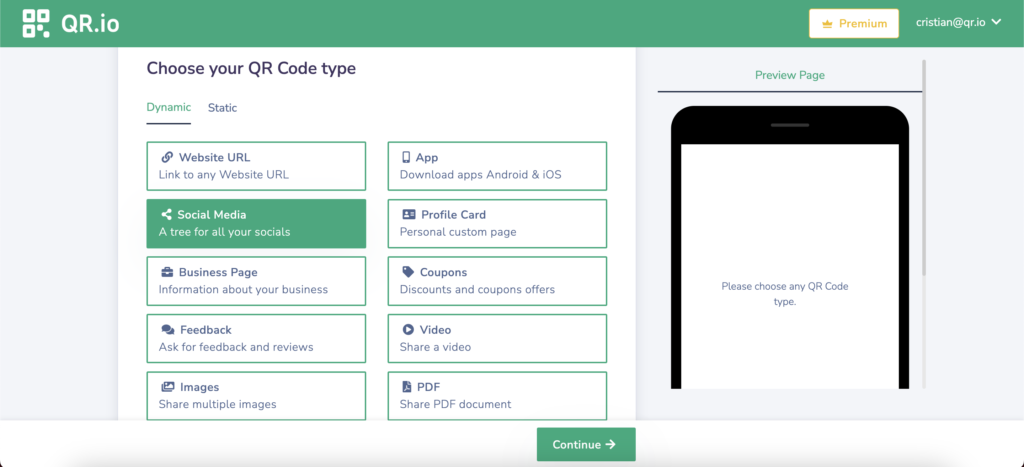 Select Dynamic > Social Media and click Continue below.
Step 4. Select Telegram QR Code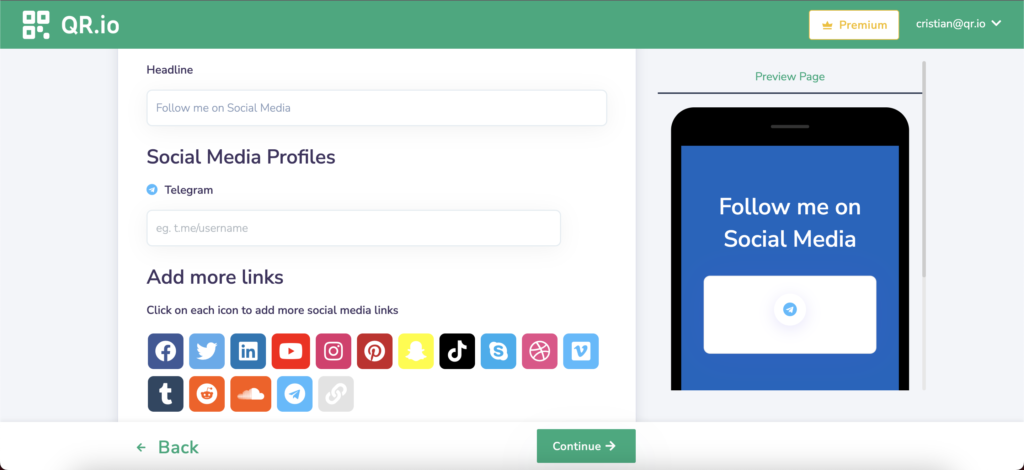 QR.io's social media QR code allows to select from a great list of platforms —YouTube, LinkedIn, TikTok, and many more. Connecting to them via the code will allow you to write social media posts and engage with those socials.
So, click on the Telegram icon from the cluster to add it to the Social Media Profiles box, and enter the link to the Telegram group or username.
Click Continue below.
Step 5. Customize your code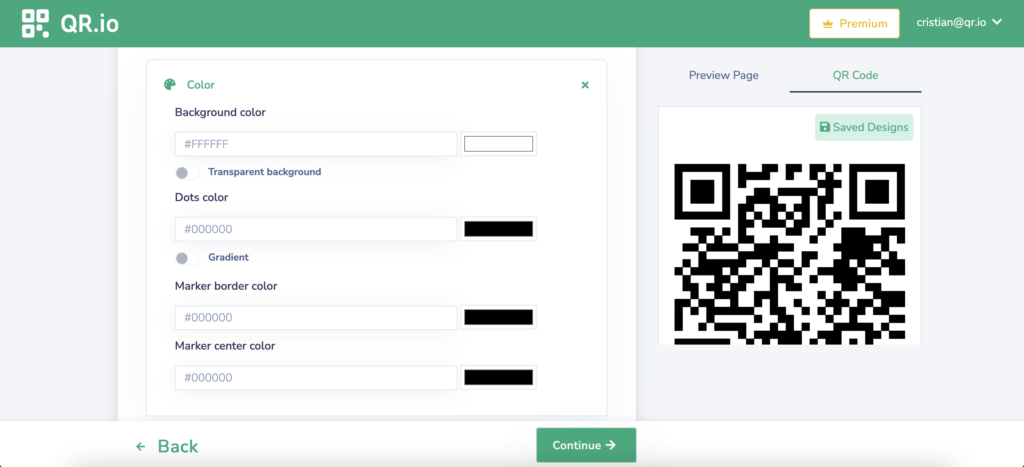 Change the color of the dots, borders, and center to express your inner artist. If necessary, include a logo, a picture, and a call to action such as "Scan QR Code." You can store your design for the next code as well!
Step 6. Save and download

After you've adjusted the code and inserted all of your preferred social media profiles, click Save to return to your dashboard. You'll see your newly made QR code, which you can also tweak in terms of appearance and content afterwards.
Step 6. Test your code
The most critical step after making your QR code on the QR code generator is to test it. This will allow you to test the code's scannability from various distances and sizes, as well as ensure that the contrast between the back and the front is enough.
How to Join Telegram Groups with a QR Code
You can use a Telegram QR code to join groups on the app. First off, you want to make sure that you have the Telegram app installed on your phone.
If you don't have the Telegram app installed on your phone, then simply open the Play Store on an Android phone, or go to the App Store on iOS.
In the search box, type in Telegram. Once you do, wait for the results to load and then click on the green button which says Install.
If you're on your Android device or an iPhone, click on the cloud-like icon in order to download, and then verify it. Once you have downloaded and installed it, make sure that you're actually logged into your Telegram application.
If you are not logged into your Telegram with your number, then you will not be able to join any group or channel. Then, you want to make sure that you have the Telegram QR code of the channel that you want to join. The next step is to make sure that you actually have a QR scanner on your device.
Also see: These Are the Best QR Code Readers for 2023
QR code scanner
If you don't have a QR scanner on your Android or iOS device, simply open the Play Store or the App Store and type in QR Scanner in the search box.
Once do this, you can see several apps which can scan the barcode or the QR. So, click on any app you want and then click on the green button which says Install. If you have the default QR scanner on your phone, you don't need to download an app for this purpose.
Open the QR scanner on your phone
You can either scan QR code via your camera, or you can also choose a photo from the gallery. If you choose a photo from the gallery, you can see the photo icon on the bottom-right of the screen.
Simply tap on it and select the QR code photo. Once you click on the QR photo, then simply resize it according to your needs.
After you resize it, click Done on the bottom right. The scanner will automatically scan the QR code, and then it will show you two options whether you want to copy the link or open it in the browser. So simply click on Open in Browser.
Once you do this, it will open the Telegram group you are trying to join. So, once you see the Telegram group at the bottom you can see the option Join. Click on it.
Then, you can see the pop-up that says you have joined the channel. Now, you will get notified of all the links and posts with the admin's post on this channel.
How to Generate Temporary QR Codes and Why Should You Do It?
Users of messaging apps share content, contacts, and profiles on some of the most used platforms in the world such as Telegram, Instagram, WhatsApp, and more. However, security is the priority as users don't want the leakage of any personal information that could threaten their safety online.
Telegram avoids the misuse of information among users and prevents them from chatting with each other without having their phone numbers added.
To improve security, the app announced several tools including one that has the ability to generate temporary QR codes. The new functionality is part of the app's most recent global update, which also helps optimize the user experience.
How to share a temporary QR code?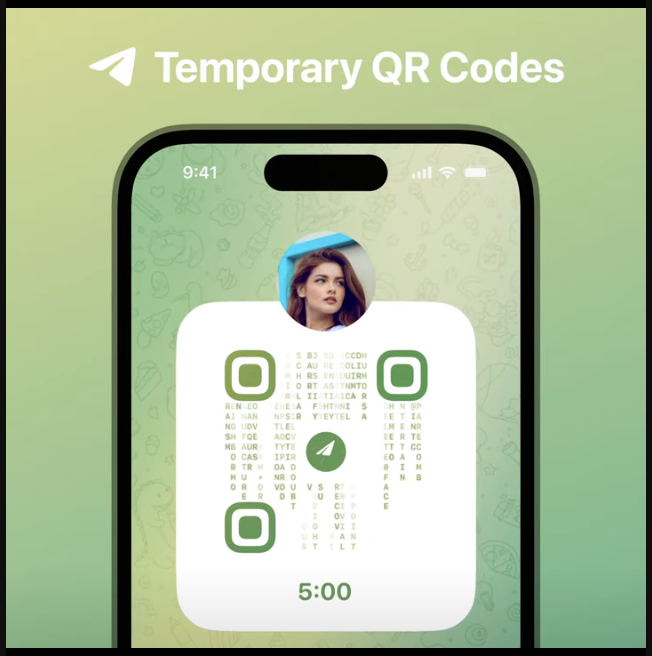 Telegram users can now utilize temporary QR codes with the app to share their contact details or profile on the platform without leaving any trace. This way, it is now possible to spread such information through a QR code that will expire at any given time.
When the code expires, the embedded content will stop being accessible to anybody scanning it.
You can find this option by touching the three horizontal lines in the upper left, and then clicking on your profile photo.
A menu will pop up, and you will see the QR code icon again. You just have to touch it and you will see your own customizable element, so you can share it with whoever you prefer.
For your QR code to be temporary, two conditions must be met: that you do not have a username in your Telegram profile and that you have the phone number hidden from everyone. This way, they can still add you without sharing your phone number, but only for a limited time.
In this regard, according to the Telegram blog, you can generate a temporary QR code if you do not have a username and you hide your phone number from everyone.
By scanning the code, people will be able to instantly add you as a contact, without needing to know your phone number.
Wrap-Up
Telegram has become one of the best options besides WhatsApp and other messaging apps for instance messaging. The great usability, the safety features, and the constant innovations such as the temporary QR codes make Telegram a strong, growing contender.
But what's more: with our QR code generator you can make a QR code for Telegram that is dynamic and fully customized. Start your free trial today!