Social Media QR Code
The social media QR code links users to many social media profiles in just one scan. Once there, they can follow the account, and like and share the content.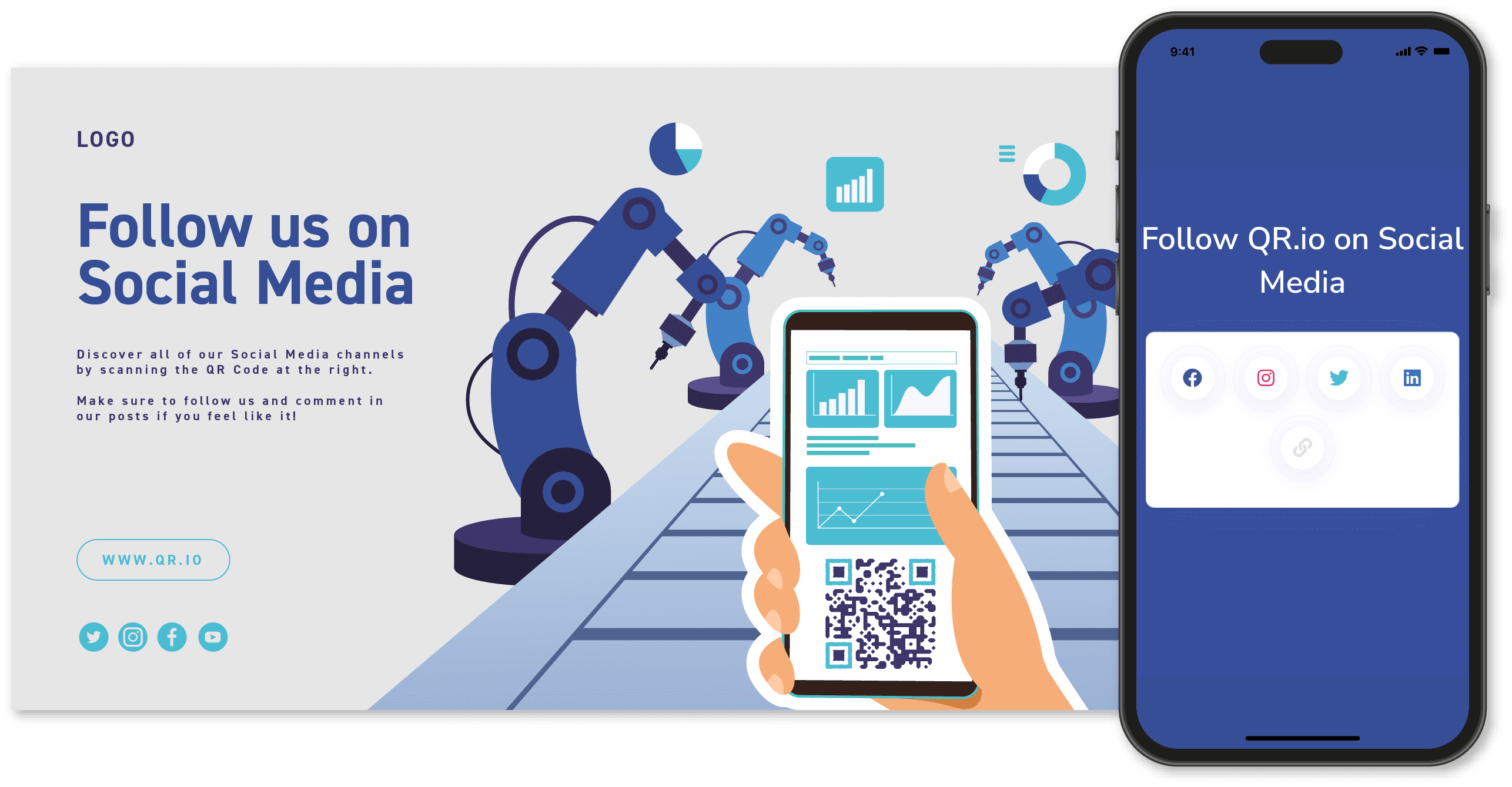 Discover industries already using Social Media QR Code
From personal use to business use, potential is endless for all industries.
---
Best Features
The Social Media QR Code will let you engage prospects in a flash!
Link audiences to your socials
The social media QR code connects people to your social media platforms.
By scanning the code, users will have direct access to Facebook, Instagram, Twitter, Snapchat, YouTube, and virtually any other social platform in a flash.
Learn More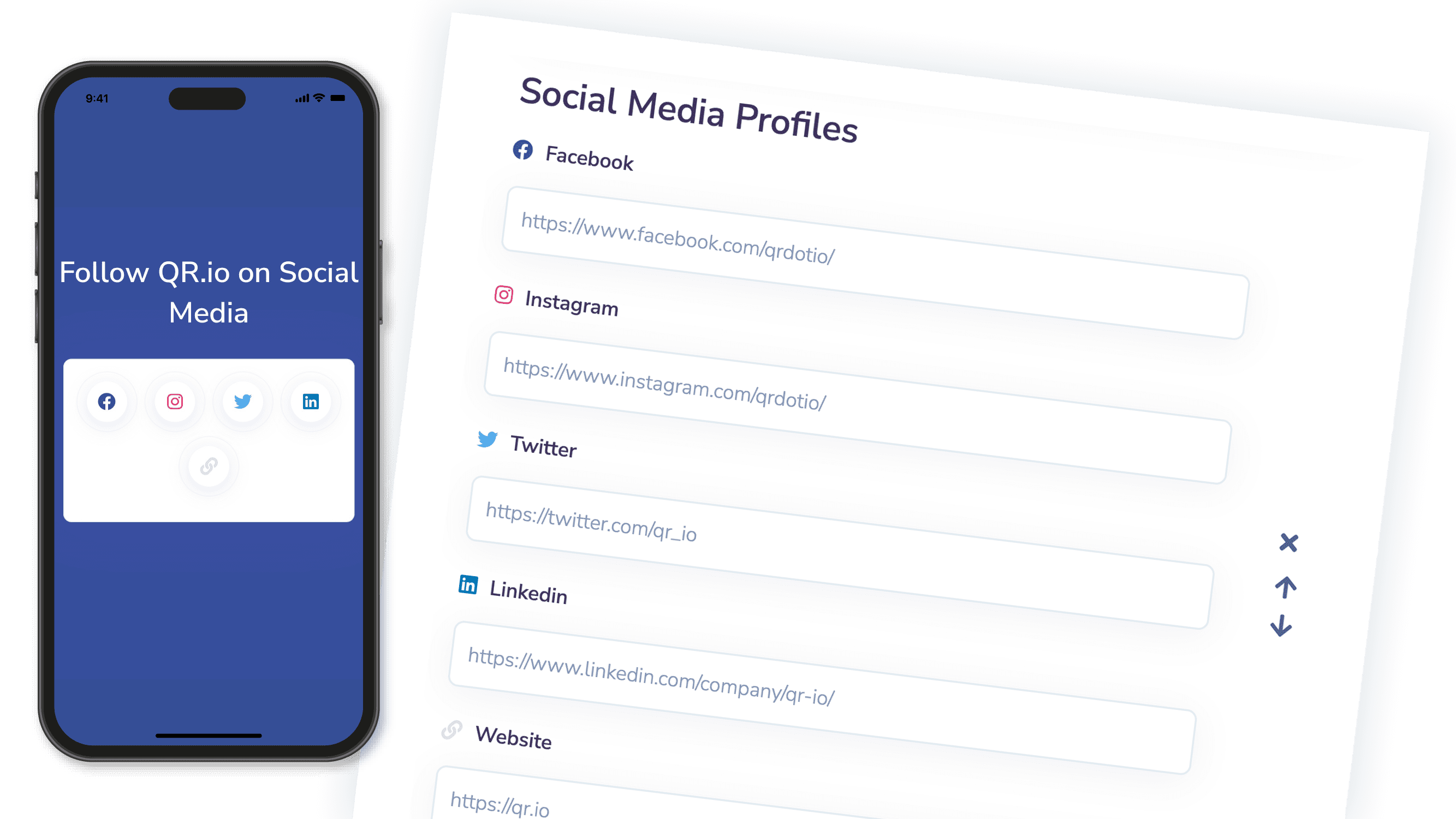 They are dynamic
Social media QR codes are Dynamic in nature, which means you can track the number of scans, the location, and the operating system used.
Also, you can edit them as many times as you need by removing, adding, or changing the social platforms they link to.
Learn More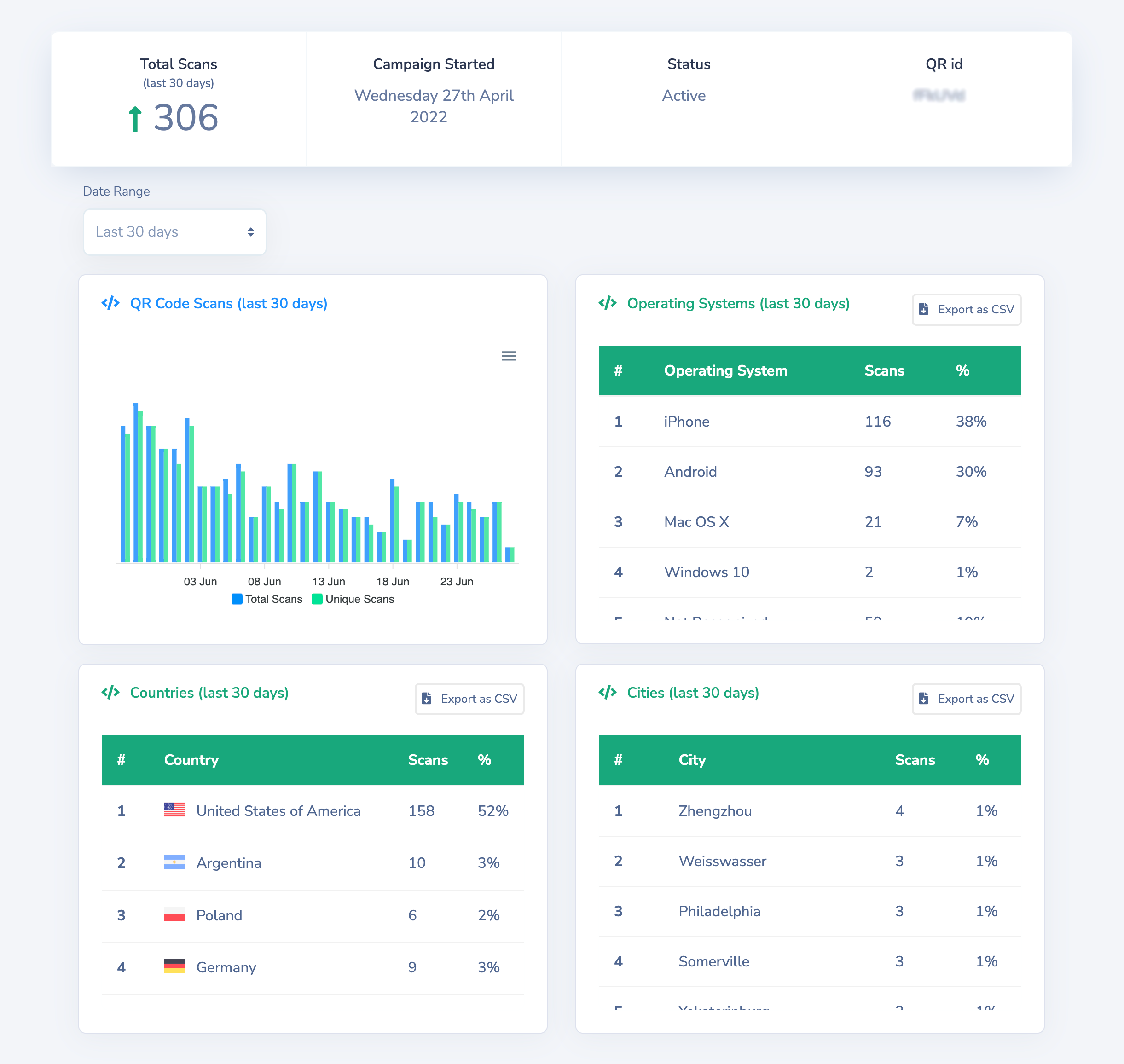 Customizable
You can personalize your social media QR code by changing the shape and the color, and by adding a logo or an image, and a frame and call to action.
This will make your code appealing to your audiences.
Learn More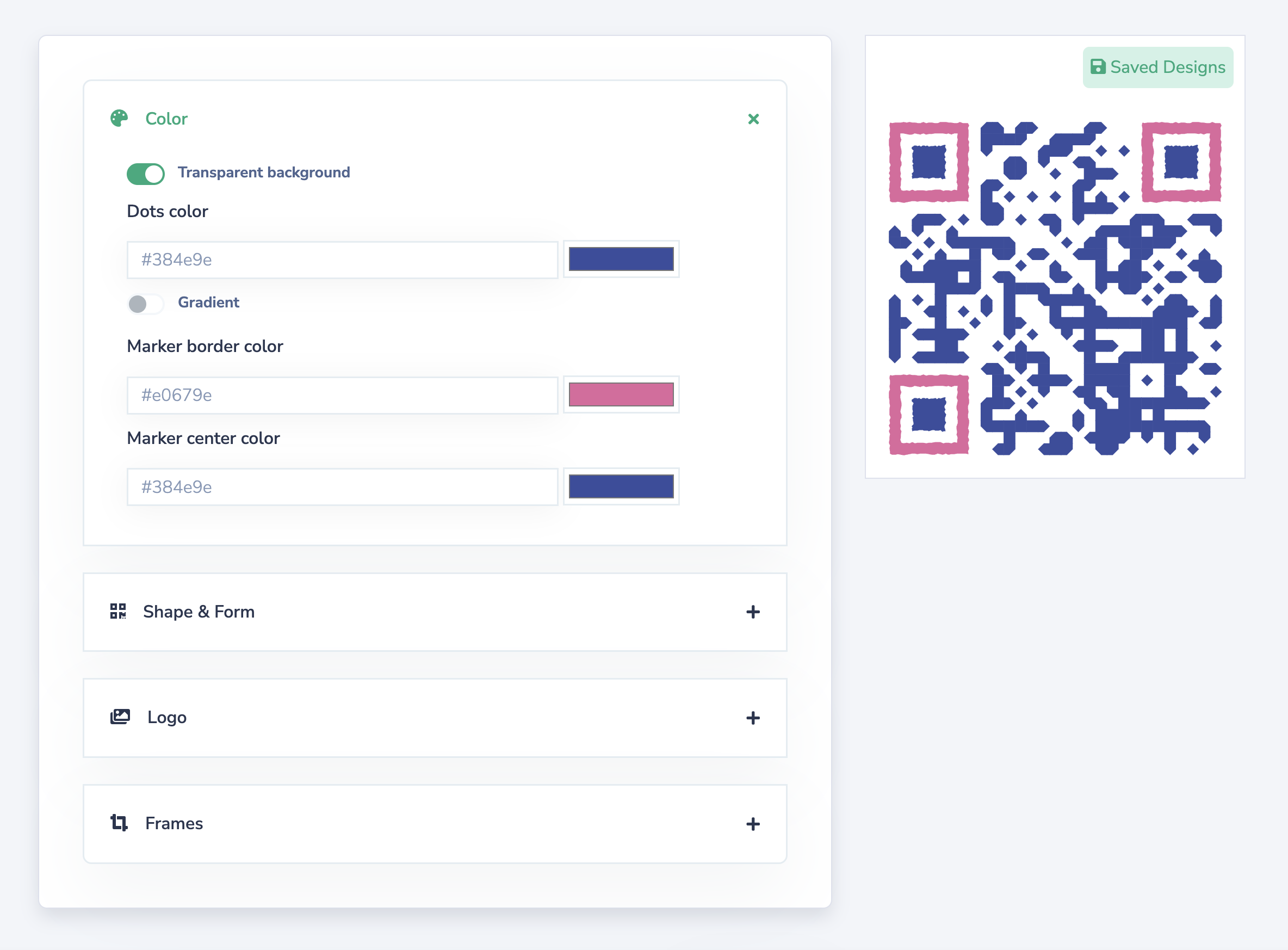 ---
How to Create a Social Media QR Code
---
Benefits of Social Media QR Code
Sharing all your socials
Share all your social media channels online or via print materials and further your brand presence.
Power up business cards
Print the code on your business card to share your LinkedIn profile or company's fan page.
Track your success
Keep track of how many people scan your QR Codes, from where and on what date.
---
Extra benefits you'll enjoy with QR.io Premium
Manage Campaigns
You can activate, pause and delete QR Codes campaigns whenever you want.
Unlimited Designs
Add Logo, Colors, Gradients and even frames to your QR Codes.
Measure Scans
Keep track of how many people scan your QR Codes, from where and on what date.
High Quality QR Codes
Download your QR Codes in PNG and SVG format in the highest quality.
Team Members
Add your work team to your QR.io Premium account and manage the QR Codes together.
Folders
Keep your QR Codes organized by creating different Folders.
Have more questions?
How to create a QR code for social media?
To start enjoying the benefits of the Social Media QR code, you must create your QR.io account. Once signed up, you'll be redirected to your dashboard, so click on the 'Create QR Code button' and make sure to choose the 'Social Media' QR Code type. Finally add all your social media profiles that you want.
Why create a social media QR code?
Social media QR codes are a creative, cost-effective way to increase your follower fanbase, and turn followers into clients and vice versa.