MP3 QR Code
Link users to an MP3 audio file that they can play on the spot. All they need to do is scan the code and "press play"!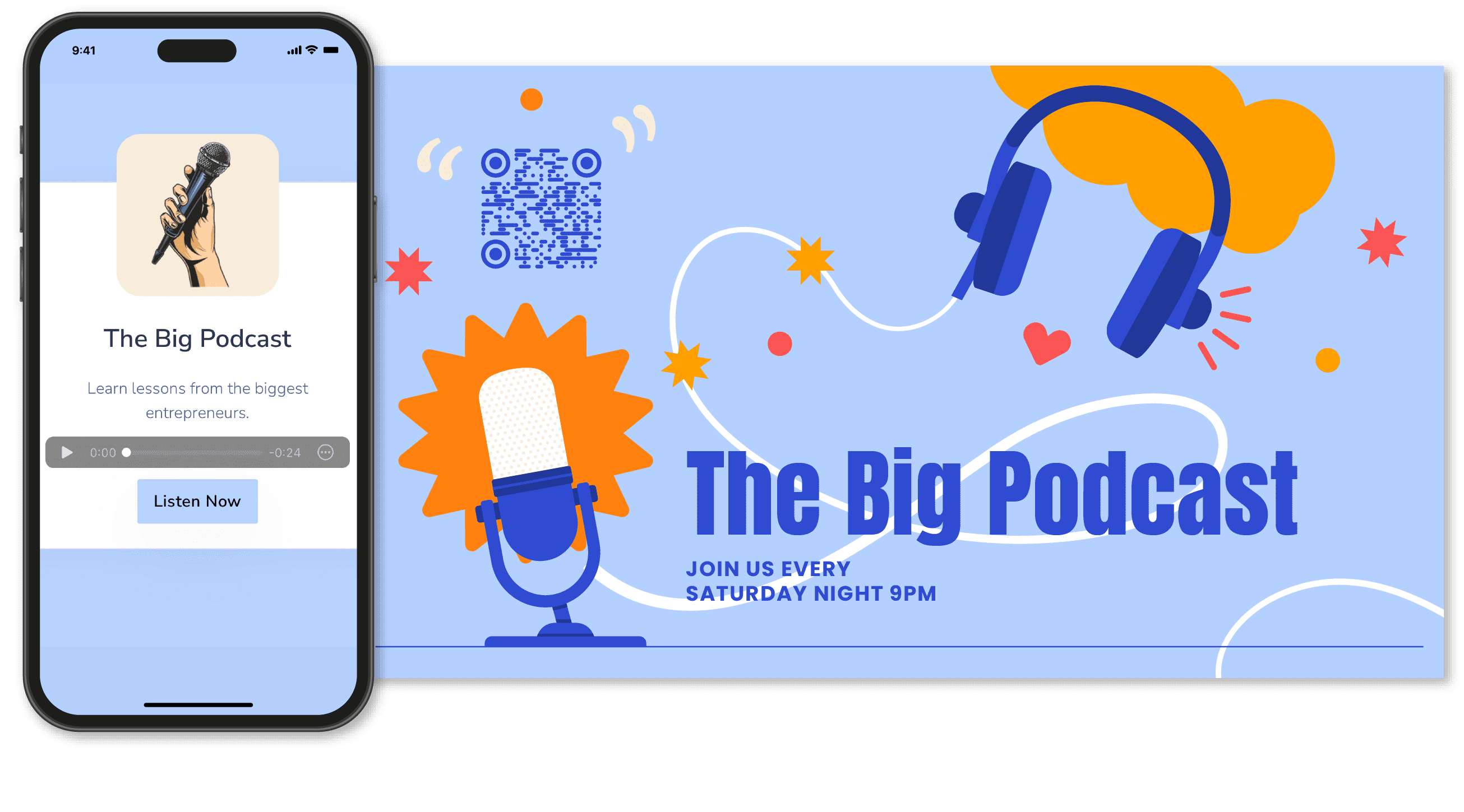 Discover industries already using MP3 QR Code
From personal use to business use, potential is endless for all industries.
---
Best Features
The MP3 QR Code will let you engage prospects in a flash!
Share MP3 files easily
The MP3 QR code lets audiences access and play or download MP3 files in a simple scan.
You can later edit the code and change the embedded audio file (which could be a song, an interview, or a podcast).
Learn More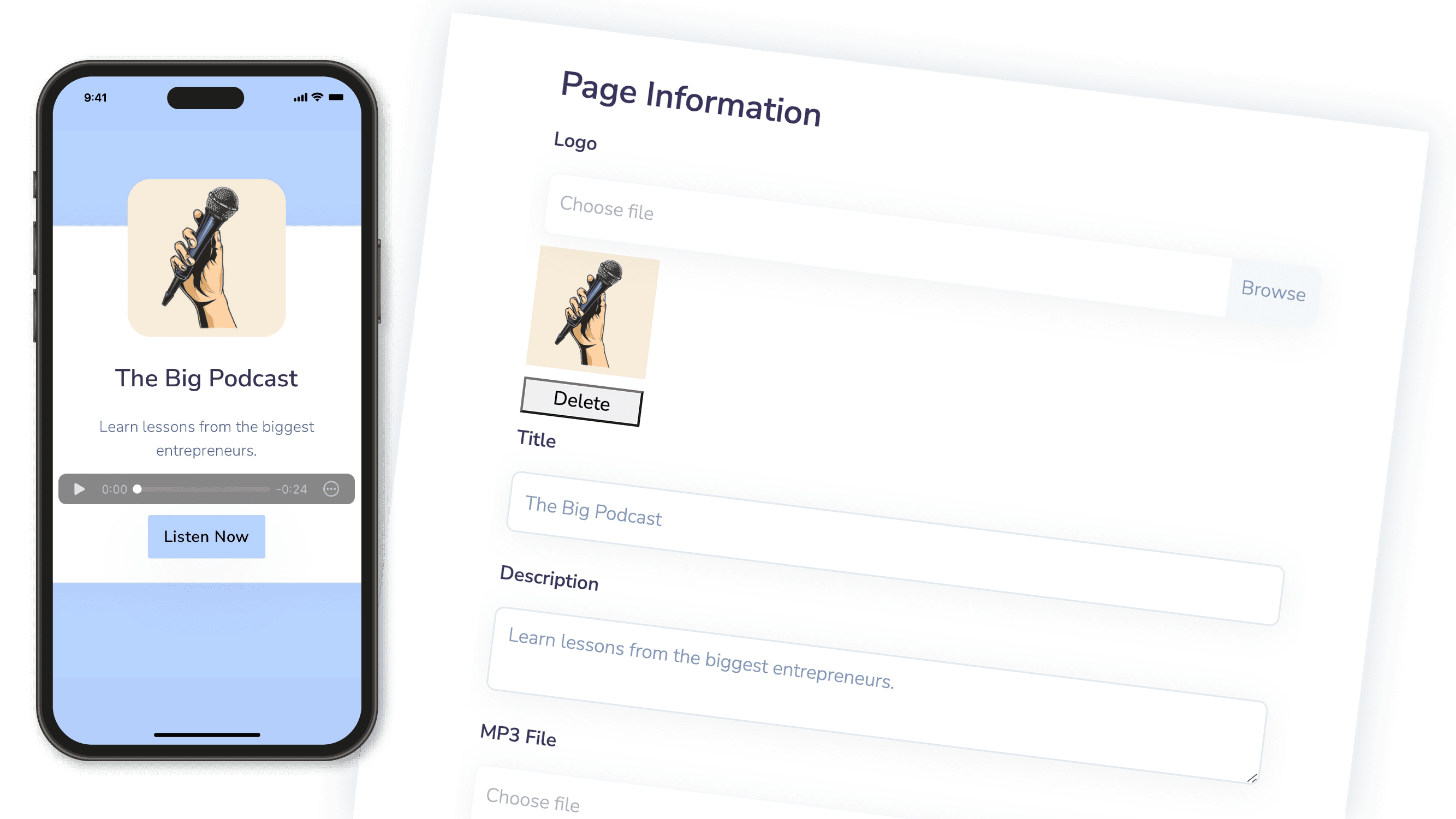 Data tracking
The MP3 QR code allows you to track the number of scans and the location, two pieces of information that are critical to gauge the level of engagement with your art. Based on this data, you can adjust your campaign.
Learn More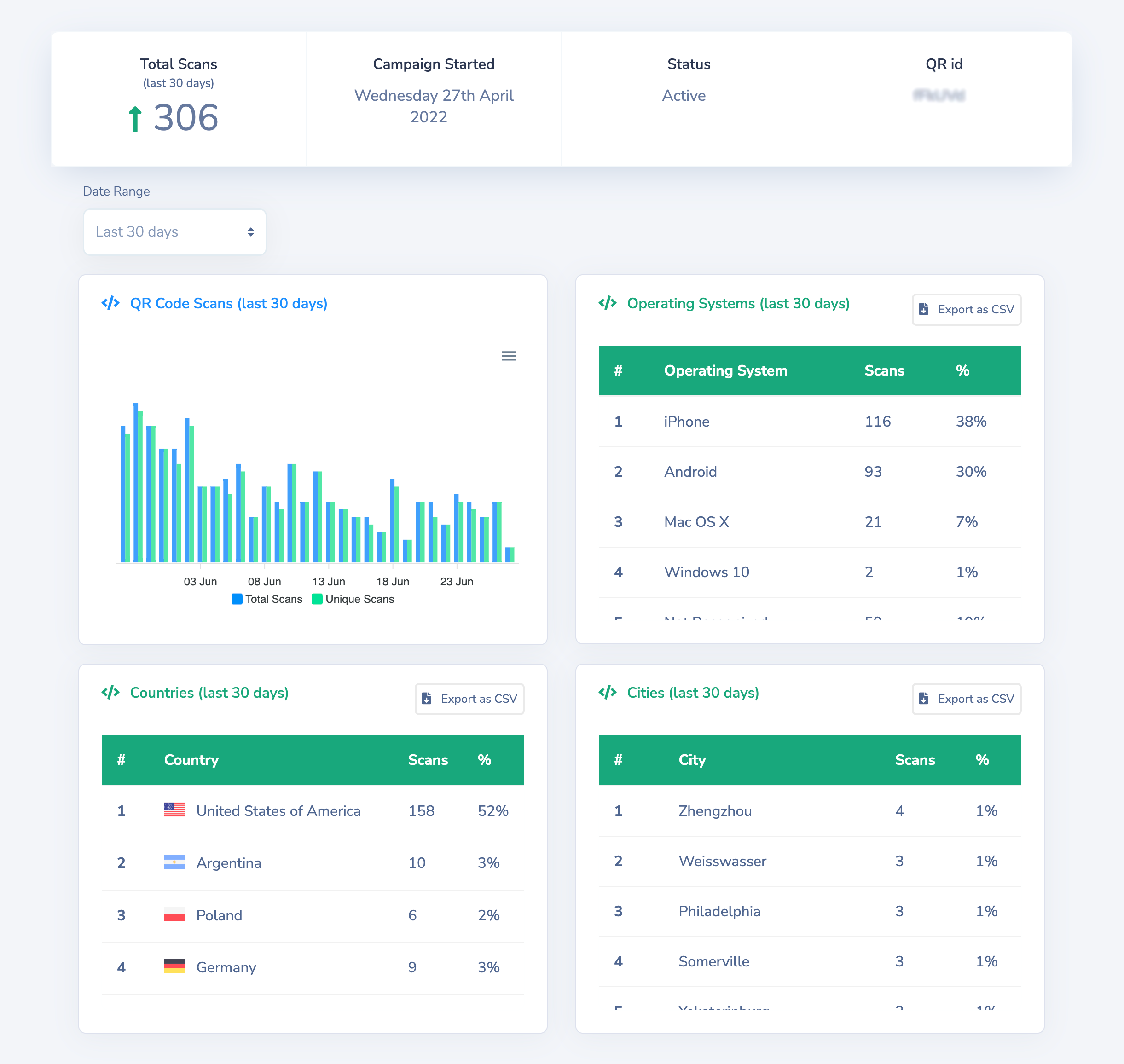 Customizable
Artists are creative people. Customizing your code by changing the color, the shape, and adding the cover of your record or the logo of your band will make it absolutely appealing. This way, you can attract scans and be closer to increasing listens.
Learn More
---
How to Create a MP3 QR Code
---
Benefits of MP3 QR Code
Dynamic
Upload a new version of your song whenever you see fit without reprinting the code.
Data Tracking
Keep track of how many people scan your QR Codes, from where and on what date.
Boost
Increase the number of reproductions by bridging offline and online marketing.
---
Extra benefits you'll enjoy with QR.io Premium
Manage Campaigns
You can activate, pause and delete QR Codes campaigns whenever you want.
Unlimited Designs
Add Logo, Colors, Gradients and even frames to your QR Codes.
Measure Scans
Keep track of how many people scan your QR Codes, from where and on what date.
High Quality QR Codes
Download your QR Codes in PNG and SVG format in the highest quality.
Team Members
Add your work team to your QR.io Premium account and manage the QR Codes together.
Folders
Keep your QR Codes organized by creating different Folders.
Have more questions?
How to create an MP3 QR code?
To start enjoying the benefits of the MP3 QR code, you must create your QR.io account. Once signed up, you'll be redirected to your dashboard, so click on the 'Create QR Code button' and make sure to choose the 'MP3' QR Code type. Finally add the .mp3 file that you want to share.
Why create an MP3 QR code?
Promote your songs or share any audio fil in MP3 format with the MP3 QR code. This code will let you connect the best of the offline and online realms, boosting your reach, and getting your audience to know your talent. People scanning the code will pe able to play the file straight away.